Thanksgiving Day Meal Wrap-up!

With Thanksgiving happening this week, I know you have been bombarded with recipes for some time.
Because of this I wanted to take the time to create a one-stop-shop Thanksgiving recipe list for you. Th whole meal all in one place! Nice right?
Here you will find all of the recipes my family, friends and I eat each year for Thanksgiving linked below. Over the years I have found that scouring food magazines, blog posts, and recipe books is great, but can be overwhelming. On top of that, unless you make everything beforehand, it's always hard to know which items will mesh together well. Or in my case with 2 kids "mash" together well.
So here it is, my entire Thanksgiving menu. This has taken me years and many failed attempts to create what I think, is a pretty amazing dinner that everyone will love. I hope you also agree.
Appetizer or All day snack (probably both):
I have chosen these two appetizers because of the variety of flavors. The Caesar salad is light and tangy thanks to the lemon juice, so people tend to find it to be a palette cleanser and a good balance to the stuffed mushrooms.
The stuffed mushrooms have spice (if you use spicy Italian sausage). Also, the savory flavors of sausage and mascarpone cheese with the breadcrumbs is extremely satisfying and do a great job of holding people off until the meal.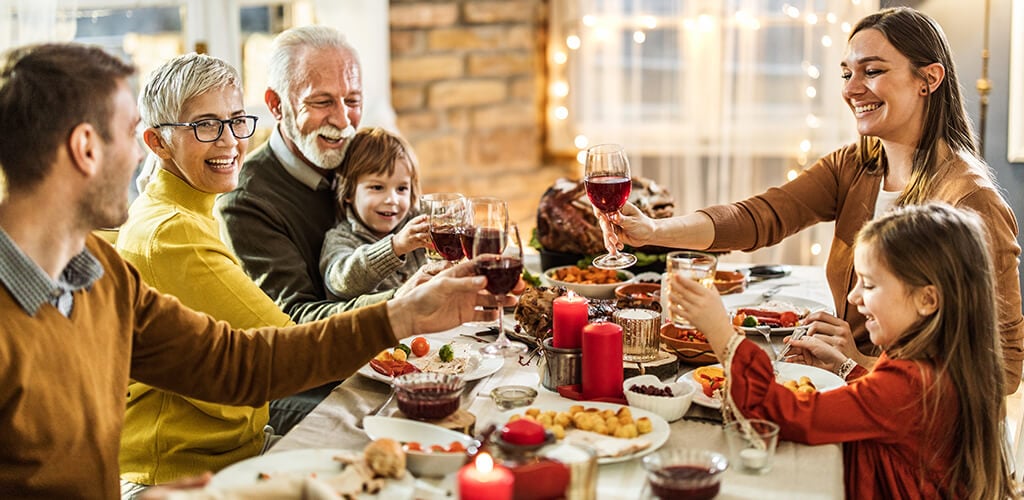 Sides:
I find that a lot of the time the sides at Thanksgiving meals tend to end up tasting the same. Especially a few bites in. So I like to choose sides that have a variety of flavors so each bite is different. The balance of the two vegetable sides and the heavier carbohydrates offers something for everyone, no matter their eating habits.
Main Event:
This turkey will be your best turkey yet for three reasons.
The ease of prep and cooking
The juiciness of the entire turkey
The compliments you will receive from everyone because of how your entire meal perfectly partners each other.
I may seem to be overpromising on this Turkey recipe but I have gotten so many compliments on it from a variety of people that I am sure it will be delicious for your family as well.
Hopefully this wrap-up has been helpful to you and I really hope you enjoy! Now all you need to do is, as my daughter would say Eat, Eat. But before you do, I would like to say thank you for taking the time to read and hopefully enjoy the recipes I shared. I am grateful for the time you have taken to view each one. Most importantly, from my family to yours I hope you have a very Happy Thanksgiving!
You may also like
Have a Fun and Active Thanksgiving!