New low prices on our best treadmills
Get more from BowFlex and buy with confidence.
Love the possibilities. Love the price. See how much you'll save.
---
Features that'll keep you energized. Full of potential. Just like you.
Incline & Decline Control
Experience all your elevation needs with sky-high incline on an extra wide running path.
SoftDrop™ Stowable Design
Our folding system reduces your treadmill's footprint by more than 40%.
Quick & Easy Speed Control
Challenge your pace by kicking it into higher gear with speeds up to 12 mph.
Fan-favorite features.
Zwift App
Reach your goals by training with other runners in a variety of virtual worlds.2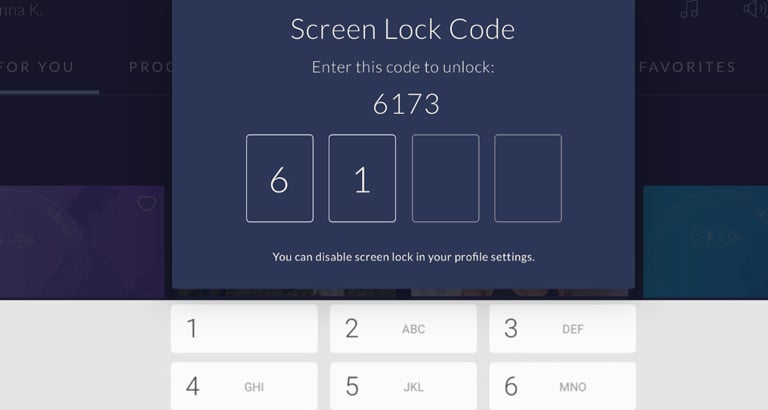 Lock Screen
Get peace of mind with a unique passcode that protects against unauthorized use of your treadmill.
JRNY connectivity for at-home running experiences.
JRNY gives you a million exciting reasons to jump on your BowFlex treadmill. With inspiring trainers, workouts that push you harder as you get stronger and streaming entertainment, you'll never find yourself in a fitness rut.3, 4
See JRNY in action
---
A right fit for every body.
You can't make a wrong move with BowFlex.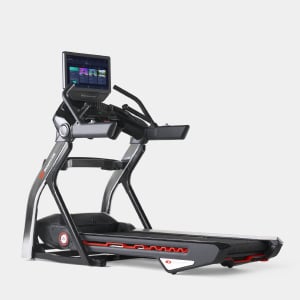 Treadmill 22
Embedded 22" console
20% incline / -5% decline
Wi-Fi required
Up to 12 mph
Built-in JRNY experience
Add to Cart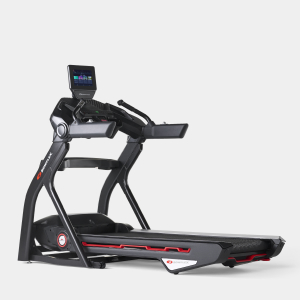 Treadmill 10
Embedded 10" console
15% incline / -5% decline
Wi-Fi required
Up to 12 mph
Built-in JRNY experience
Add to Cart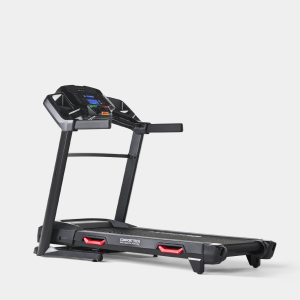 BXT8J Treadmill
DualTrack™ LCD displays
15% incline
Wi-Fi not required
Streaming entertainment not available
Up to 12 mph
JRNY app on mobile device
Add to Cart
---
---
1 Offer availability is subject to change without notice. At the end of the introductory offer period, JRNY membership automatically renews at then-current membership rate until canceled.
2 Effortlessly connect and view your Zwift® app from your smart phone or tablet. Separate subscription required.
3 Access these features and everything else the JRNY experience has to offer with a JRNY® Membership.
4 A JRNY® Membership allows you to follow your workout on-screen while watching your existing Netflix and Amazon Prime Video accounts on built-in touchscreen products. Separate streaming subscriptions required.
5 Unlimited user profiles for BowFlex cardio products except for the Max Trainer M6 and M8 models. M8: 4 user profiles. M6: 2 user profiles. Only one user profile can be set up for using JRNY without a connected cardio product.