Mac'N Cheese PLEASE

Recently BowFlex lovers were asked to write in to request healthier versions of their favorite foods. I was so excited when I saw Mac and Cheese be requested because I have just the recipe for you!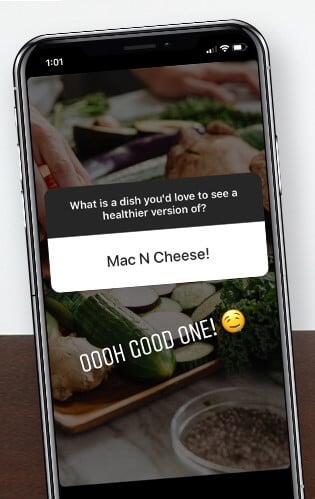 Just a little backstory on this recipe for the more health conscious foodies out there. My friend and neighbor Christina is an amazing yoga master and has a clean eating diet to match. She is all about eating healthy. However, my favorite thing about this pasta is I remember her saying "give me all the cheese and I will bathe in it". So this is not only our family's favorite, it is also hers! The reduction in fats allows her to eat this meal with minimal disruption to her diet.
To make this healthy but still a rich mac and cheese recipe, we use whole wheat bread crumbs, low-fat milk and cheese, whole wheat noodles if available, and reduced the amount of butter. The lower fat option makes it a little easier on your caloric intake during the holiday season! Especially Thanksgiving when I serve this!!!
My family believes in the everything in moderation approach to food. My main focus is really on the policy of cooking your own food. With most store bought Mac'N Cheese there are plenty of additives for color and preservatives that you just don't need. I recommend really paying attention to the quality of the ingredients you are using and then make the choice for yourself. Hands down I serve this to my kids over the boxed brand, and we get to spend time together cooking in the kitchen. What is better than that? Oh yeah, the fact that they also eat it up!!!!
Baked Mac and Cheese
Prep time: 15 minutes
Cook time: 45 minutes
Total time: 60 minutes
What You Need
1 lb. dried elbow pasta or whole wheat pasta (Smart taste is a great brand with many gluten free options as well)
¼ cup unsalted butter
2 ½ tablespoons cup all-purpose flour*
3 cups low fat 1% milk
2 cups shredded low fat cheddar cheese
½ cup grated parmesan cheese
1/2 Tbsp. salt
1/2 tsp. black pepper
1/4 tsp. paprika
½ whole wheat bread crumbs or gluten free
Light cooking spray
*You can sub in any flour you like, like almond flour to make this lighter on the carbs. Just know it will change the texture a little and make it a tad sweeter. I suggest you up the spice quantities a little to make up for this but make it to your taste.
Directions
Preheat oven to 350° F.
Bring a large pot of lightly salted water to a boil. Cook elbow macaroni in boiling water, stirring occasionally until cooked through but firm to the bite, 8 minutes. Drain.
Melt 2 tablespoons butter in a saucepan over medium heat. Stir in flour to make a roux. Slowly add milk to roux, stirring constantly. Stir in Cheddar and Parmesan cheeses and cook over low heat until cheese is melted and sauce is thick, about 3 minutes. Place macaroni in large baking dish and pour sauce over macaroni. Stir well.
Melt 2 tablespoons butter in a skillet over medium heat. Add breadcrumbs and stir until butter is absorbed, 2 to 3 minutes. Spread over macaroni to cover. Sprinkle with paprika.
Bake in preheated oven until cheese sauce is hot and breadcrumbs are browned, about 30 minutes.
Once the breadcrumbs have browned make sure to remove from oven and allow to sit at room temperature for 5 minutes prior to serving, this maintains the integrity of the pasta's shape and won't collapse when trying to serve.
If you are serving to kids, wait 10 minutes for cheese to cool prior to serving.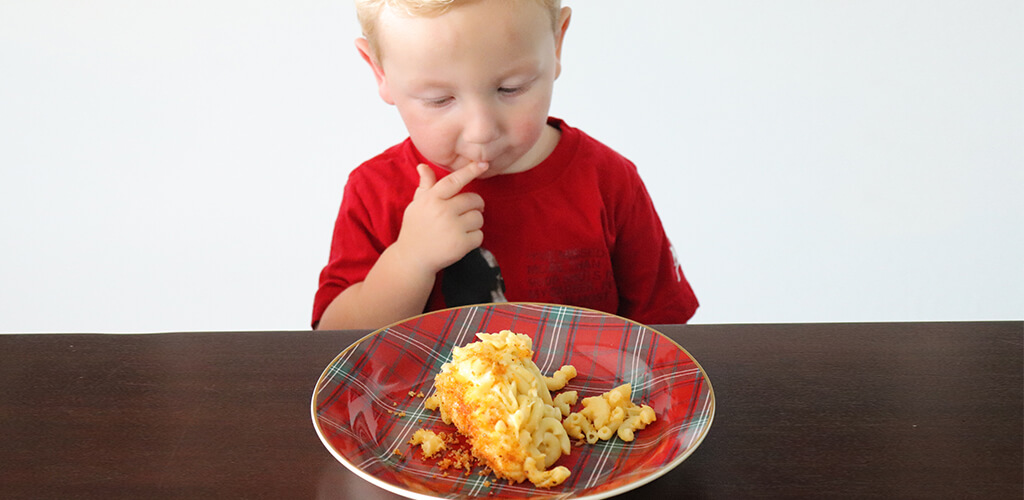 Normally I would say the last thing you have to do as my daughter would say is Eat, eat. However, I will end it with what my kids really say…. Cheeeeeeessssseeeeeeee Noooooddddllllleeeess.
You may also like
Twist On A Family Staple: Turkey Spaghetti