4th of July Mix-up: Lamb Meatball Skewers

I have to say that for me, using ground lamb in traditional foods is my favorite way to eat it. I made a robust Bolognese with lamb over pasta around the holidays that I named New Year's Eve Lamb Bucatini and the lamb truly elevated the Bolognese flavor. So, I figured if lamb could elevate a simple sauce like that, why not try it in other recipes.
I figured with the #1 grilling holiday, 4th of July, coming up I would try a lamb recipe again. I love a meatball only if it is packed with flavor, and that is how I came about the idea of Lamb meatball skewers. I don't even have to use the grill, I can easily cook them inside and enjoy my air conditioning.
Lamb Meatball Skewers
Prep time: 10 minutes
Cook time: 10 minutes
Total time: 20 minutes
What You Need
1 pound ground lamb
3 cloves garlic minced
1 shallot finely chopped
2 tablespoons fresh dill, plus more for serving
1/2 cup flavored bread crumbs
1 egg, whisked
1 teaspoon cumin
2 teaspoons Kosher salt
1 teaspoon black pepper
1/4 teaspoon cayenne pepper
2 tablespoons extra virgin olive oil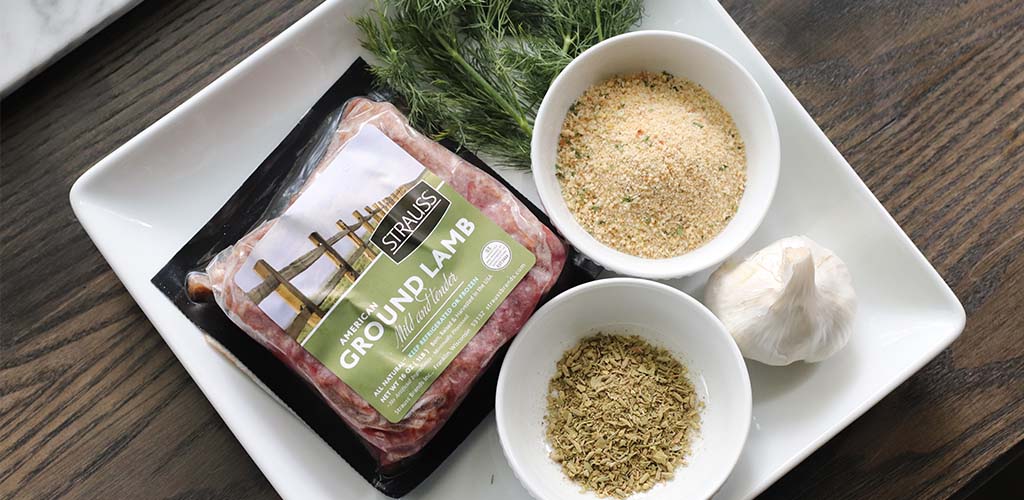 What You Will Do
Combine all ingredients together, mixing gently with your hands.
Form into bite-sized balls about 1 inch each, compressing them firmly with your hands as you do.
Place to the side.
Bring a skillet up to medium high heat and place in 2 tablespoons extra virgin olive oil.
Place in the meatballs into the pan making sure that they are not touching. Turn with cooking tongs.
Lamb cooks very fast due to the low fat content of the meat.
Consistently turn the meatballs after they have browned on each side, about 1 minute per side.
Once the meatball has cooked through place onto a platter and cover with tinfoil for 5 minutes.
After the meatballs have rested, place 4-5 on a skewer.
Place onto a serving platter and top with fresh dill. Then serve with my Greek Momma Goddess Dip or any dip you like.
Recipe Tips:
This will stay in the refrigerator for 3 days in an airtight container.
Now the last thing you have to do, as my daughter would say, is Eat, Eat.
You may also like:
Easy Roasted Lamb