Lemon Mascarpone Pasta

I think everyone has that lovely family member who is equal parts vivacious and loving, and just fun to be around. For me, that's my Aunt Pam. I am also doubly lucky because she is also an amazing Chef! I have been blessed that she has shared a few of her special recipes with me over the years, especially when I first moved here to Florida. It was tough to move across the country and away from family so those times with her in the kitchen really helped me feel more at home in my new place. Out of all the recipes she has shared, I have to say this Lemon Mascarpone pasta is one of my favorites!
This recipe is a perfect palate-cleansing dish that I love to eat in the spring after months of eating the heavier meals due to the Holiday months. I have made this pasta dish for parties, when I am entertaining in my own home, or when I need to get dinner on the table quickly. It's a great option to pair with grilling events as the lemon helps the dish break up heavier flavors for steak or roast. In case you could not tell this is actually a Roman recipe, so please in their honor enjoy a glass of wine with this dish. If not for the Roman's then do it for me and my aunt!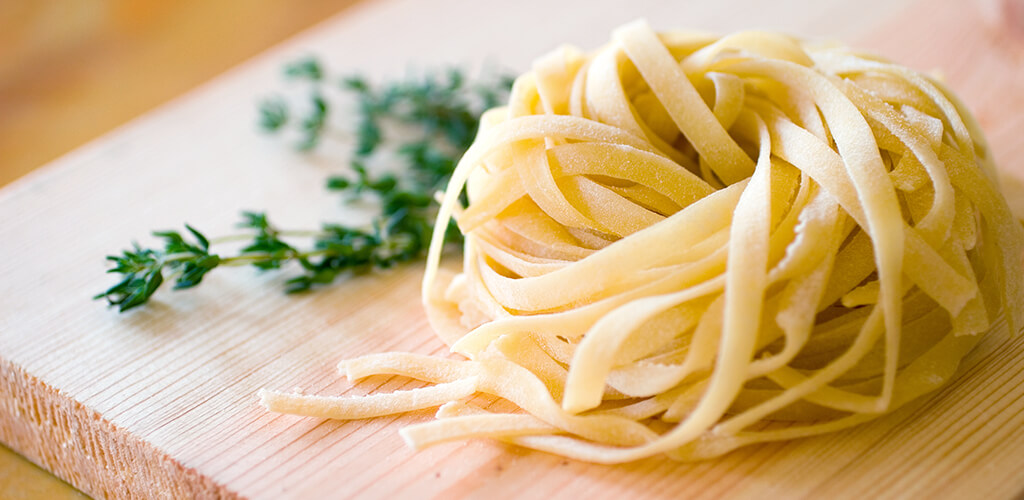 Lemon Mascarpone Pasta
Prep time: 15 minutes
Cook time: 15 minutes
Total time: 30 minutes
What You Need
16 oz mascarpone cheese
Grated lemon peel from 2 lemons
2 ounces lemon juice or more if desired. I always use more after tasting as I like a very heavy lemon flavor
¼ cup of chicken stock
8 ounces cooked shrimp (this is an amazing pairing if you want protein)
16 ounces linguine. I love the thicker noodle shape to hold the sauce
What You Will Do
Grate your lemon peels into a mixing bowl. A zester tool works really well for this, but be careful to just get the yellow part as the white (rind) will be very bitter.
Squeeze your juice into the same bowl as the grated peels, then place to the side. If you have more than 2 oz of lemon juice – put the extra to one side to add later as needed.
Bring a pot of heavily salted water to a boil*. Add in your pasta when the water is boiling.
As the pasta is cooking, in a separate saucepan place your mascarpone cheese, lemon juice with rind, and chicken stock, warm the cheese mixture over low heat. DO NOT let the mascarpone boil as it will separate.
Drain the pasta and toss it in the saucepan with your cheese lemon mixture.
Generously grind fresh pepper and salt over the top. Taste as you go so you do not oversalt
If your shrimp is already cooked, just add it to the cheese mixture to warm. If it's raw, I'll remove the pasta but keep the water on and add the shrimp in. You will want to cook the shrimp in the still boiling water for 4 min only, as any longer the shrimp's texture will become tough. Then once done, add the shrimp to the sauce and pasta, then toss it all together so everything is coated.
Serve immediately and garnish with fresh parsley (or in my case I love to use Cilantro). However, if you are serving this to children, dish out each portion and allow it to cool for 5 minutes prior to serving.
* When thinking of salted water for boiling pasta, I normally figure out how much salt I need by calculating 1.5 tablespoons salt for every 1lb of pasta. Again you can use less as we do like salt in my family but that might help give you an idea if you are not sure.
Sometimes I make this recipe without any protein for a MEATLESS MONDAY option, especially if you substituted penne, farfalle, or rigatoni pasta. However, I must say as shrimp is my children's favorite food (yes, I am impressed too) so I rarely make this without the shrimp. As always you can substitute the type of pasta with whole grain as that will also work well. You can try this with zucchini noodles, but you will need to add a little more falvoring. Make this recipe your own!
The last thing you have to do as my daughter would say is Eat, Eat!
You may also like
Bacon Arugula Pasta