Thai Ground Turkey Salad

This dish is made from an item called ground turkey larb. If you have never heard of larb before, it is basically a meat salad used in a lot of Thai dishes. The larb usually consists of fish sauce, which I omit as I find you must have the combination perfect or the dish can taste extremely off. This dish is filling but does not feel bulky.
I love this as a lunchtime meal as I find this does extremely well when it comes to meal prepping for the week. You can simply reheat in the microwave!
Prep time: 10 minutes
Cook time: 15 minutes
Total time: 25 minutes
What You Need
For the Turkey Larb:
2 tablespoons sesame oil
2 shallots finely chopped
1 pound ground turkey
2 cloves garlic finely chopped
1 tablespoon garlic chili paste
3 tablespoons freshly squeezed lime juice
2 to 3 tablespoons soy sauce
For The Rice:
3 cups water
2 cups jasmine rice
For The Garnish:
Freshly chopped or sliced cucumber
Freshly torn cilantro
Fresh limes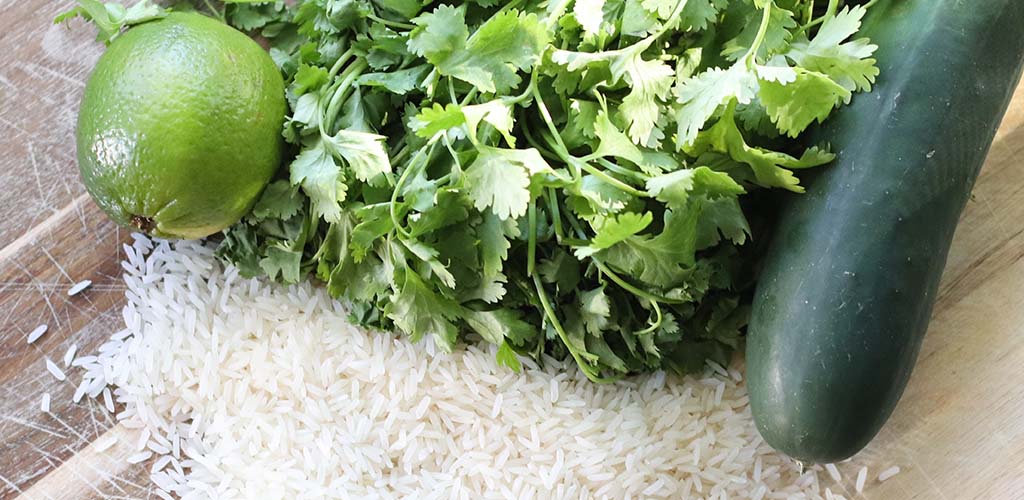 What You Will Do
In a large skillet, heat 1 tablespoon of the sesame oil over medium-high heat.
To the skillet add the ground turkey and cook through, breaking it apart with a spoon as you cook. This will take about 8 to 10 minutes for there to be no pink.
Add the garlic and shallots and cook for 1 minute, or until fragrant. Once you smell the garlic and shallot they are done.
To the mixture add the soy sauce, the garlic chili paste, and the rest of the sesame oil. Season with salt and pepper to your taste and reduce the heat to low until ready to serve.
Add the freshly squeezed lime juice right before serving.
While the ground turkey is cooking, cook the rice.
In a separate pot, add water and the rice and bring back to a low simmer.
Cover the pot, reduce the heat to low, and cook undisturbed for about 15 minutes, until all the liquid has been absorbed.
Turn off the heat and let the rice steam for another 5 to 10 minutes, until fully cooked and soft. Remove the rice from the heat and place to the side.
Divide the rice among the dinner bowls and top with the ground turkey and the sliced cucumber, fresh limes and fresh cilantro.
Serve immediately.
Recipe Tips:
This will stay in the refrigerator for 3 days in an airtight container.
Now the last thing you have to do, as my daughter would say is, "Eat, Eat."
You may also like:
Beef Lettuce Wraps or Salad