Beef Lettuce Wraps or Salad

This meal is fast and fresh! It is also easy to pack for lunch, with a little jasmine rice or without. I love a meal that can multitask, and so should you!
For this recipe, I love to use hanger steak as I find it to be a great low-cost option for stir fry meals. You can use any steak of your choosing.
Prep time: 30 minutes
Cook time: 15 minutes
Total time: 45 minutes
What You Need
For the Beef Bulgogi:
3 cloves of garlic, minced
3 tablespoons soy sauce
2 tablespoons sesame oil
1 tablespoon ginger, minced
1 teaspoon crushed red pepper flakes
1 tablespoon light brown sugar
1-pound trimmed hanger steak, or any low-cost steak of your choosing
1 tablespoon extra virgin olive oil
Kosher salt and pepper, to taste
For The Salad:
Butter lettuce, for the base
4 green onions, thinly sliced
1 cup cilantro, leaves picked off and stems removed
2 tablespoons chives, chopped finely
2 teaspoons extra virgin olive oil
1 teaspoon champagne vinegar
3 small English cucumbers, sliced
Salt to taste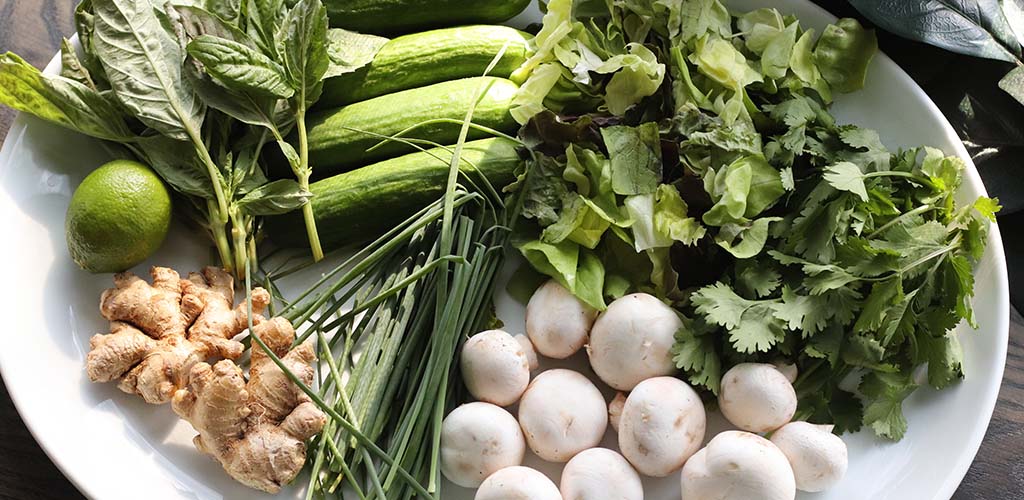 What You Will Do
Combine the garlic, soy sauce, sesame oil, ginger, red pepper flakes, salt and pepper and sugar in a large zip-top plastic bag.
Use a sharp knife to slice the meat into very thin strips if the meat did not come pre-sliced, it normally does.
Add the meat to the marinade and shake everything together in the bag until evenly coated.
Let the meat sit in the marinade at room temperature for at least 1 hour, or chill in the refrigerator for up to 24 hours.
Heat 1 tablespoon extra virgin olive oil in a large skillet. Bring up to medium-high heat. Remove the meat from marinade, and place into the skillet.
Sauté the meat until cooked through, as this meat is very thin this will only take about 5 minutes. If you need to add more moisture to the pan, spoon out the marinade one teaspoon at a time.
To make the salad, combine the green onions, cilantro, chives, olive oil, champagne vinegar, cucumbers, and salt and pepper in a medium bowl. Toss to combine.
Serve the cooked meat with salad in the butter lettuce leaves as lettuce wraps, or on top of the butter lettuce and salad as a full salad meal.
Recipe Tips:
If you do not want it too hot and spicy, you can remove the red pepper flakes.
Now the last thing you have to do, as my daughter would say is, "Eat, Eat."
You may also like:
Thai Turkey Lettuce Wraps