Rebounding From An Accident: Stronger Than Before

Finding motivation, perseverance and optimism in difficult situations is undeniably trying. However, some rise to the occasion, such as Eric Murphy — a wheelchair bodybuilder.
In 2003 when he was 32, an ATV struck Eric — forever changing his life. As he was sitting on his ATV having lunch, a rogue rider slammed into his back, breaking his spine in two places, along with his hips, pelvis and ribs — leaving him paralyzed from the waist down.
Recovery was a difficult process for Eric and his family. During this time, he and his wife separated, leaving him with two sons, Patrick and Jacob, to care for. Additionally, he had uncontrollable muscle spasms, which left him feeling a lack of control over his lifestyle or body.
Despite these hardships, Eric didn't give up, but it did take some time and inspiration to find the motivation to keep going.
Sheryl, a girl he went to high school with, reached out to him on Facebook and asked him on a date. At the time, Eric was living in Massachusetts and Sheryl was in Florida. Despite the distance, Eric agreed to the first date and the rest is history, as the two fell in love and got married.
Before his accident, Eric was very active — playing sports in high school and maintaining a regular gym routine as an adult. With support from Sheryl and his family, Eric was inspired to change his lifestyle and get back to his active ways. He did not want his disability to define him, rather he wanted to redefine what it means to be disabled.
The first step was to gain control over his muscle spasms. Working with doctors, Eric had an intrathecal baclofen pump installed, which administers medication to his spinal cord and helps to alleviate his spasms. This allowed Eric to slowly regain control over his body again.
Now, six days a week in his Port Orange, Florida, home, Eric rolls his wheelchair over to his BowFlex Ultimate home gym and works out. The machine allows Eric to back his wheelchair up and use the handlebar to perform various exercises.
"I get to release the frustrations I have from being in a wheelchair when I'm working out on the BowFlex," Eric said.
Additionally, Eric follows a strict diet, which includes six small meals a day and a surplus of protein shakes.
Through his perseverance and dedication to fitness, Eric has truly found both old and new ways to live his life to the fullest. Since starting his workout routine, he is now strong enough to swim in his pool by himself. He has also been training as a bodybuilder since January and will compete in the wheelchair division of an upcoming competition in August.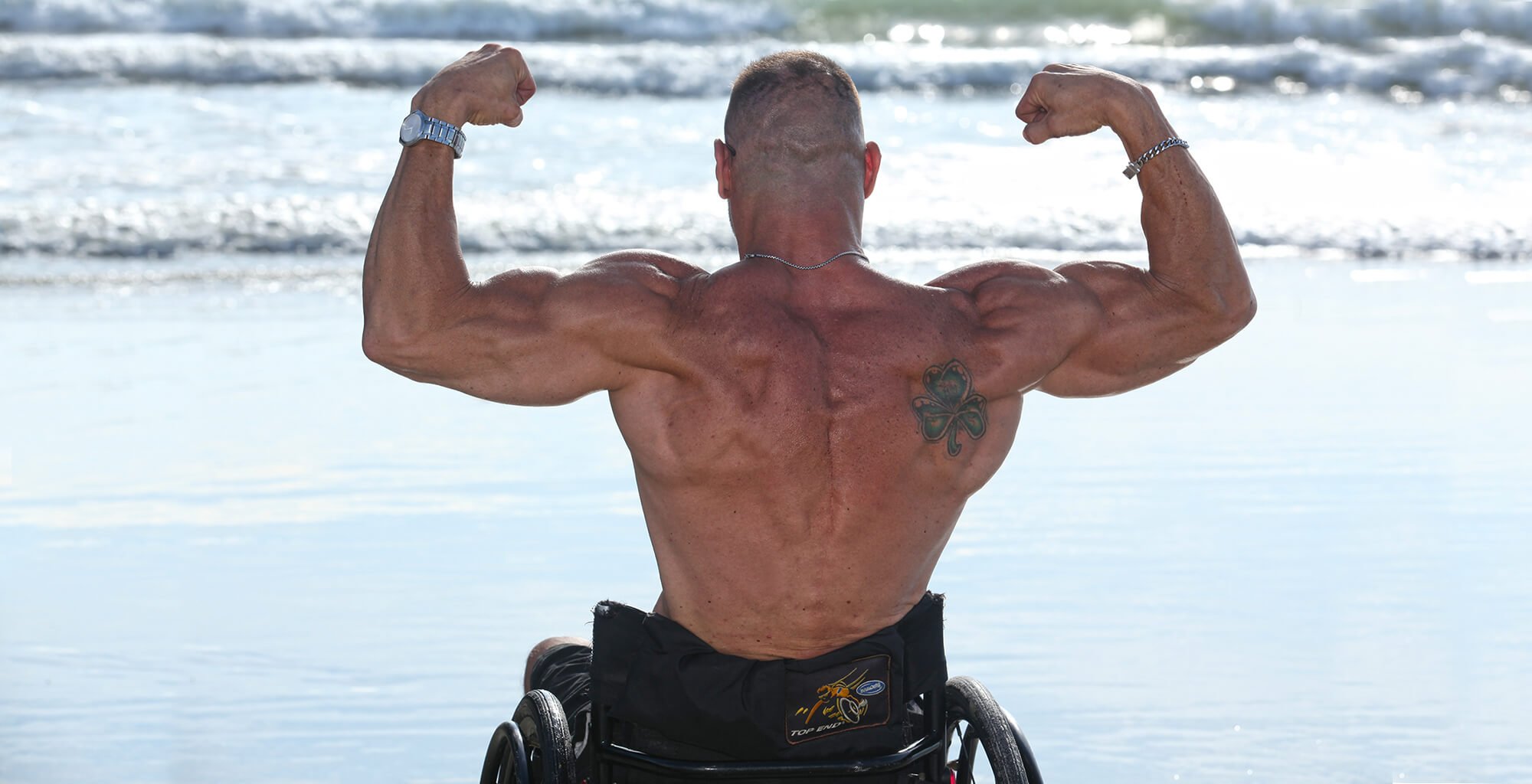 While this may be his first competition, Eric is adamant it won't be his last.
You may also like