Sweet Potato Pancakes

It's fall y'all! Nothing tastes better than a short stack of sweet potato pancakes with some fresh berries on top. This is a recipe I've been using since I first started bodybuilding almost a decade ago. It's one of those healthy foods that doesn't taste "healthy"; it just tastes yummy.
It's a cleaner version of a standard pancake recipe because I've substituted oats for flour, egg whites for whole eggs and Stevia for sugar. (It tastes good, I promise.)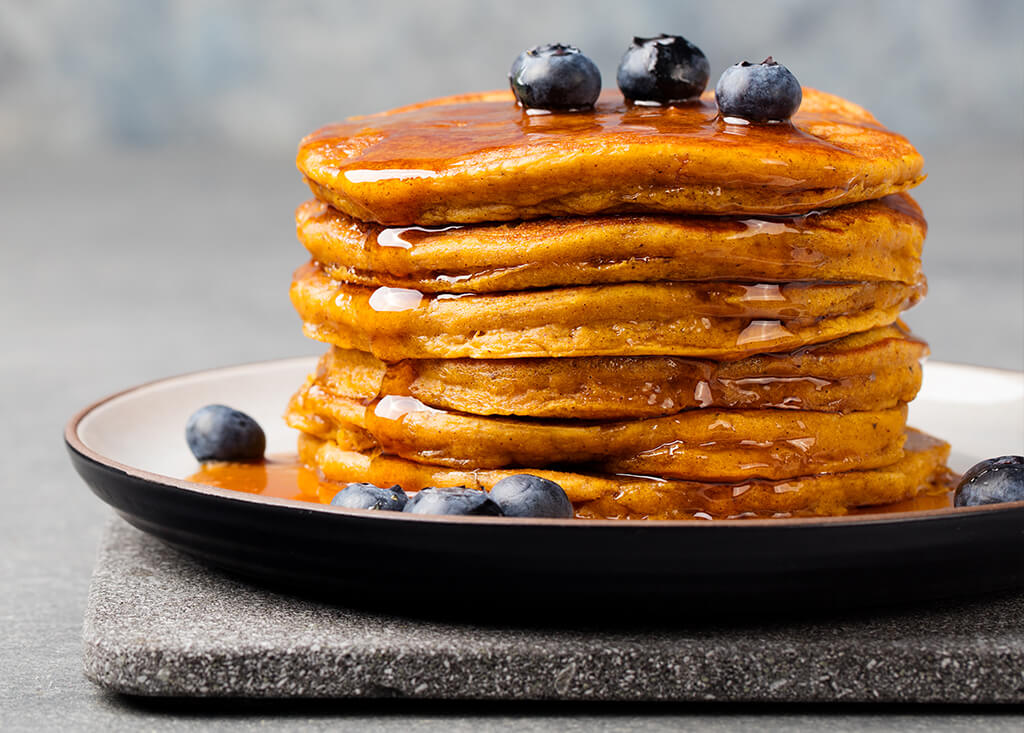 Sweet Potato Pancakes
Prep time: 5 minutes
Cook time: 5 minutes
Total time: 10 minutes
Ingredients
3 oz. sweet potato, cut into cubes
4 egg whites
1/4 cup old fashioned oats
2 tbsp Stevia
Dash cinnamon
Directions
Cut 3 oz. sweet potato into cubes and heat in microwave for 30 seconds to soften.
Put sweet potato, egg whites, oats, Stevia and cinnamon into a food processor or blender and mix until it is the consistency of pancake batter.
Prepare pan with butter-flavor spray and cook batter like you would normal pancakes, flipping when bubbles begin to appear.
Add 1/2 fresh berries and 2 tbsp sugar-free syrup to finish it off.
Enjoy!
You may also like
Healthy Pumpkin Spice Latte Recipe