Light n' Lazy Pot Roast Recipe

Growing up I was never a fan of pot roast. I always found it stringy and well…tasteless. Come to find out, I actually do like pot roast, my mom was just cooking it wrong! Shh, don't tell her I said anything. Now that I know how to cook pot roast, I find it to be one of my favorite foods.
My favorite aspect of this pot roast recipe is that it is much lighter in flavor than most traditional recipes. The reason? The base of the sauce is simply beef broth as opposed to the heavier versions that use either tomato sauce or are served with a thicker brown gravy. This lighter base makes the dish more versatile. I even make this roast for my family during the summer months as it pairs well with lighter vegetables and flavors. I often serve this pot roast with my cilantro rice and Brussels sprout. The flavors balance out very well.
My second favorite aspect? It's extremely simple to make. Just throw it in the oven and forget about it. Trust me, your kids will love this!
Pot Roast
Prep time: 5 minutes
Cook time: 4–5 hours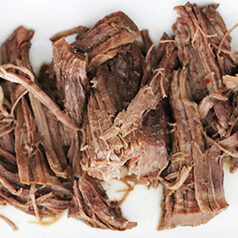 What you need
1–3 lb. chuck tender roast
64 oz beef broth
3 cloves garlic (chopped or minced)
Pinch of red pepper flakes
½ tablespoon chili powder
¼ cup Worcestershire sauce
¼ tablespoon salt and pepper (to taste)
*During the winter months I add 3 rosemary sprigs as well
What you will do
I recommend a Dutch Oven for this dish. If that's not an option, the removable ceramic base of your crock pot doubles well here! Just use some tin foil to act as a lid.
Preheat oven to 375° F. Prepare yourself: you will be cooking this for roughly 4-5 hours.
Place roast in pot and throw in all the rest of the ingredients.
Pour in 32oz of the beef broth and cover with lid (or tin foil) and place in the center rack of your oven.
Check your roast every 60 minutes and add more beef broth each time as you will see it start to cook away.
After 4 hours, pull roast out and do the "fork test". You should be able to use two forks to pull apart roast with minimal effort. If so, it's done! If not, continue to cook for another hour. As long as there is enough broth to suspend the roast in the pot, you can't overcook it, so I always plan for 5 hours of cooking time.
Allow to rest for 10 minutes prior to serving.
Side note: if you like thicker drippings/sauce/gravy, gradually whisk in flour 1 tablespoon at a time until you reach your desired thickness. Alternatively, you can create a Roux on the stove and whisk it in. Not sure what a Roux is? Please see my Roux recipe for more info!
If you don't have either the Dutch oven or a crock pot, you can also cook this on the stove.
Stove Top Cooking
Place 3 tablespoons olive oil in large pot and warm on medium heat.
Add in minced garlic and sauté for 1 minute. Once you smell garlic cooking it is ready.
Add the roast to pot and brown on each side for 3 minutes. Add salt and pepper to each side – again to your taste
Pour in all 64oz of beef broth (ensure it covers the roast).
Add in all of the spices (chili powder, Worcestershire sauce, and more salt and pepper).
Bring to a boil for 5 minutes on high heat.
Once it has boiled for 5 minutes, reduce heat to low and allow to simmer for AT LEAST 4 hours.
When you can easily tear the roast apart with a fork it is done.
Allow to rest for 10 minutes, and serve.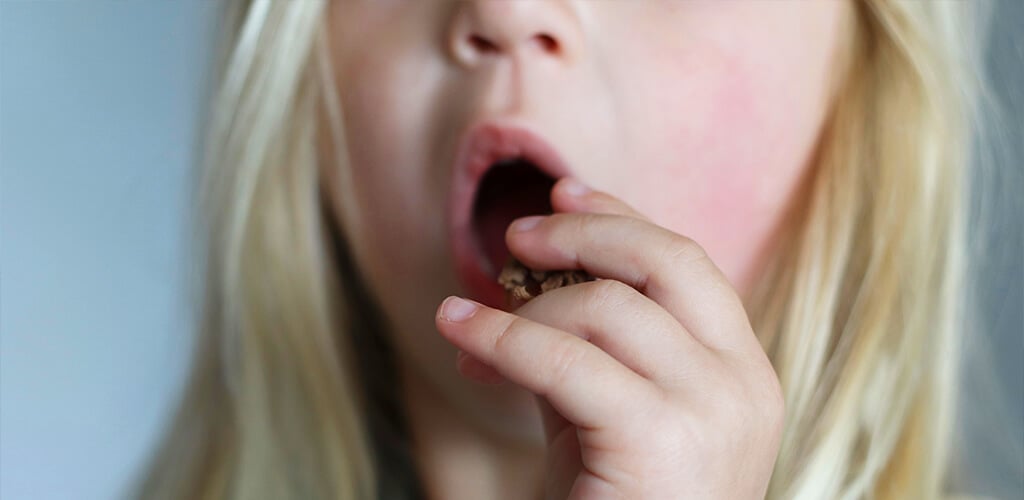 Like I said, this is the Light n' Lazy Pot Roast! Even with the minimal effort, you will see this pot roast will turn out amazing. Per usual, this is where my daughter says "Eat, Eat!" and my son says, "Rawr". What can I say, he's a carnivore.
You may also like
Roux Recipe For Soup & Sauce Bases