Cilantro Rice Recipe

What's the one thing I always serve to my kids after I spend the entire day vacuuming the home? My famous Cilantro Rice, just because I like the irony of cleaning up twice. I actually always do this to myself and I have no idea why. I may need professional help.
Cilantro Rice
Prep time: 10 minutes
Cook time: 18 minutes
Total time: 28 minutes
What you need:
2 cups white rice or jasmine rice
1 bunch Cilantro, minced
The juice of one lime, or 3 tablespoons pressed lime juice (NOT LEMON: they do not substitute well here)
½ tablespoon Garlic Power
3 tablespoons Light Olive oil*
Salt and pepper to taste
*As there is a lot of acidity to this rice, because of the lime juice and zest from the cilantro, you do not want to use an Extra Virgin Olive Oil. The robust flavor of an Extra Virgin Olive oil will overpower the flavor balance and that will make it bitter. Instead I use a mix of 80/20 sunflower oil to olive oil.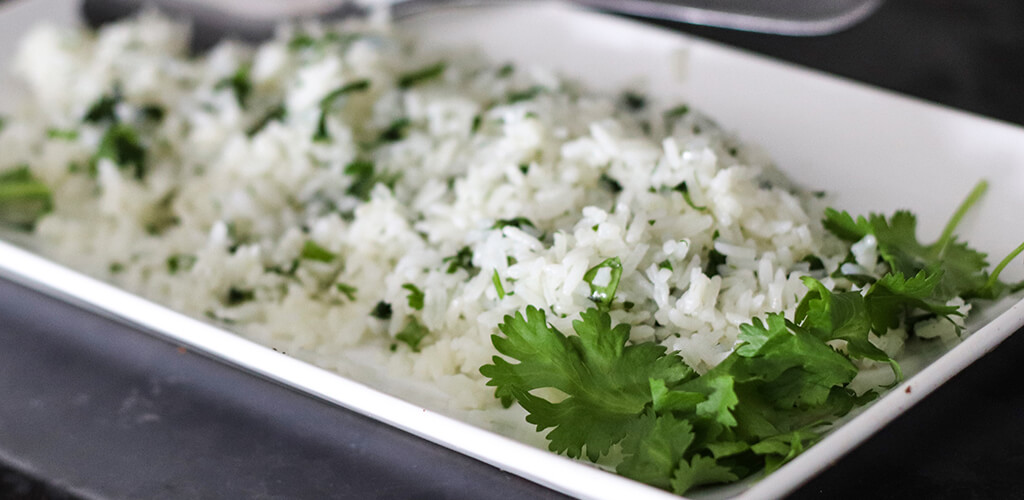 What you will do:
Cook rice in rice cooker. **Use 1.5 cups water to 1 cup rice.
While the rice is cooking mince up the cilantro.
When rice is done cooking and is still hot, place in large mixing bowl.
Add cilantro, olive oil, garlic powder, salt and pepper and toss. Do this while the rice is still hot so the olive oil mixture coats the rice and prevents it from clumping up and getting sticky.
Lastly, add the lime juice. This final coating keeps the rice light and fresh and still preserves the tangy citrus flavor, as it hasn't been absorbed yet. Toss again.
Allow to cool 5 minutes and serve.
** Don't have a rice cooker? Get one! They are a real life saver! Cheap, easy, and they cook rice perfectly every time. But, if you can't get one – or just don't want another thing on your kitchen counter here are some tips for cooking rice on the stove.
Rice on a stovetop:
In a large pot, heat 1.5 cups of water for every cup of rice you plan to cook with a pinch of salt.
Add the rice when the water boils, and leave uncovered while it boils.
Stir once, or just enough to separate the rice and to separate any clumps.
Cover the pot and be sure the lid fits tightly on the pot. Turn down the heat to its lowest setting.
Let rice simmer for about 15-18 minutes.
Fluff the rice with a fork, then remove from heat and allow the rice to steam in the pot for another 5 minutes.
Then pour into a large bowl and continue as instructed above.
This dish comes out light, fluffy and tangy, and serves to balance out a meal when paired with a traditionally heavy main course. This means I can serve Pot Roast, Ribs, Steaks and Pork year 'round!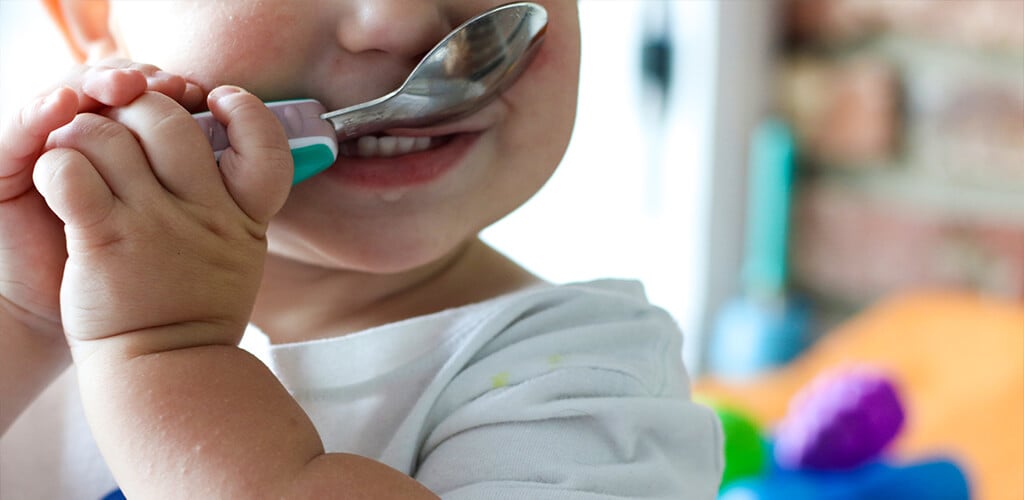 As my daughter would say Eat, Eat! My son would say WOAH as this is his favorite, but then again, so are his toes.
You may also like
Slow Cooker Pulled Pork Recipe