Pantry Onion Soup

On today's edition of Quarantine cookoff, or what I like to call this time at home, we will attempt to make a meal my kids will eat while using all of the leftover ingredients I have on hand. One thing I hate is wasting food, especially basic ingredients. I would much rather try my hand at making a meal and that failing, than not use the ingredients at all. Today's recipe will be a clear example of that theory.
My previous recipe, Seared Tuna with Spinach and Whole Wheat Pasta, was delicious. However, I had a TON of green onions and spinach left over that I don't want to waste, as well as some small potatoes that were about to go bad. Ergo the birth of this onion soup! Serve with a crusty loaf of bread and you have an entire meal.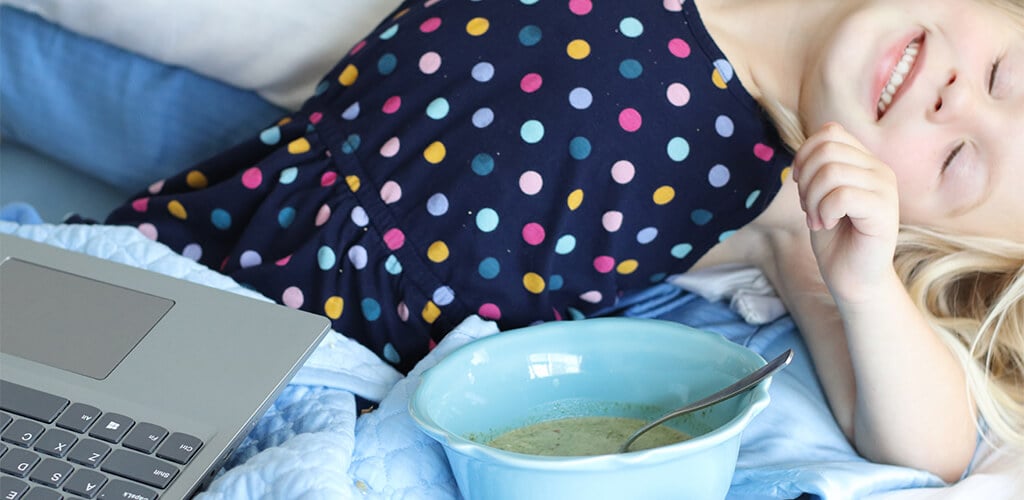 Pantry Onion Soup
Prep time: 15 minutes
Cook time: 20 minutes
Total time: 35 minutes
What You Will Need
1 bunch of green onions, or whatever amount of green onions you have.
2 tablespoons extra virgin olive oil
4 garlic cloves, roughly chopped
4 sprigs thyme
¼ teaspoon red pepper flakes
½ teaspoon of sea salt
Fresh ground black pepper
1 medium potato chopped into 1/4-inch pieces (1 heaping cup)
1/2 cup dry white wine (I used Sauvignon Blanc)
1-quart low-sodium vegetable or chicken broth
3 cups young leafy greens (I used spinach)
1/4 cup shaved or shredded Parmesan for topping
Sourdough bread to be served with soup (or any bread you have)
What You Will Do
Precut all of your ingredients. Mince the garlic, chop the potato, clean and chop the green onions. You may do a rough chop as you will be using an immersion blender or food processor to smooth out the consistency of the soup later after it has fully cooked.
In a large pot pour in the olive oil over medium heat and when hot, add the garlic, thyme, and red pepper flakes, stir until fragrant- about 3 minutes total.
Then add in the potatoes, 1/2 teaspoon sea salt, and a few twists black pepper. Sauté potatoes until tender with crisp edges, about 7 - 10 minutes.
Add in the chopped green onions and spinach, then stir until spinach wilts again about 3 minutes.
Add in the white wine, stir 1 minute, and then add the broth. Bring mixture to a boil, then turn heat to low. Taste and add more sea salt as needed. Now you will allow the pot of soup to simmer for at least 10 minutes.
Now, working carefully in batches (if you only have a food processor- like me), ladle a few spoonfuls of soup into the food processor and pulsate. Continue to ladle in more soup. Blend until all of the soup is smooth.
Once you have done all the soup, pour it back into the same pot and warm over medium-low heat just until the mixture starts to steam. Heating the soup gently is the best way to maintain its deep green hue. Once warm – you can turn off the heat.
Ladle into bowls and garnish with shaved Parmesan, fresh thyme, salt, and pepper. You can serve this with any bread or side of your choice, but I like the heft of sourdough and the tangy flavor complements the soup well.
Another thing about this recipe is it reheats really well and can be kept in the refrigerator for up to 3 days. To reheat – just place over medium heat for 5-10 min then serve!
The last thing you have to do as my daughter would say is Eat, Eat. My son yelled "grass" when he saw this, so that may not be his most emphatic endorsement. However, I loved it and my husband who HATES all things to do with onions even ate it. To me that spells success.
You may also like
Seared Tuna with Spinach and Whole Wheat Noodles