Good Guacamole

Happy National Guacamole Day! If you can't tell, my family loves avocados, so much so we celebrate all and any holidays in their honor.
I love this Guacamole recipe because it is fast, simple, and fresh. Through the many times of making this, I have substituted a few ingredients from a traditional guacamole recipe, and find we all love it even more. As I serve this dish to my kids, I had to cut out the heat you would normally get from adding in Jalapenos so that was removed. My family also isn't into a lot of additives in their guacamole - like garlic, cilantro, onions, or tomatoes. With taking a few things out, I added in chives to help add a little zest. This is the perfect substitute as the flavor of a chive resembles that of garlic and shallots combined. As you can tell I have had to try out many guacamole recipes to get it just right for my children and adult friends and family. I think, no I know, I found a winner and once again, the less I did the better it was.
Enjoy this simple "Good Guacamole" recipe!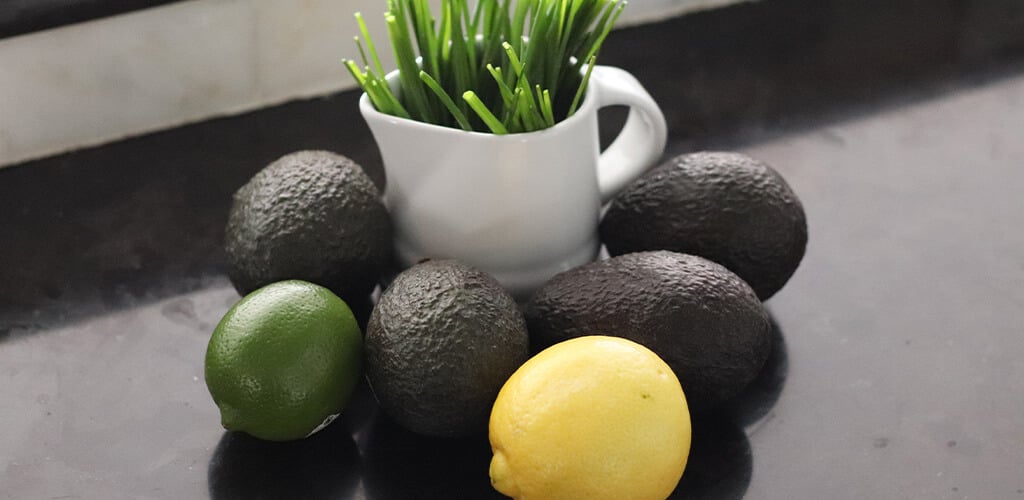 Good Guacamole
Prep time: 10 minutes
Cook time: 0
Total time: 10 minutes
What You Need
4 ripe medium-sized avocados, I prefer Hass
4 tablespoons chives, finely minced
The juice of 1 lime, about 3 tablespoons
The juice of 1 lemon, about 3 tablespoons
Kosher salt and fresh ground pepper, to taste
Cilantro, for garnish
What You Will Do
First, cut the avocados in half lengthwise. Remove the pit from the avocados and throw away. Scoop out the avocado flesh and place into a medium-sized mixing bowl
Add lime and lemon juice, then season with salt and pepper.
Mash your mixture together with a large fork until its almost smooth and creamy. *
Stir in the minced chives and continue to mash with a fork to your desired texture.
Transfer to your serving bowl.
I like to garnish with a little cilantro and a few extra minced chives, as well as a pinch of salt and pepper.
Serve with chips or vegetables.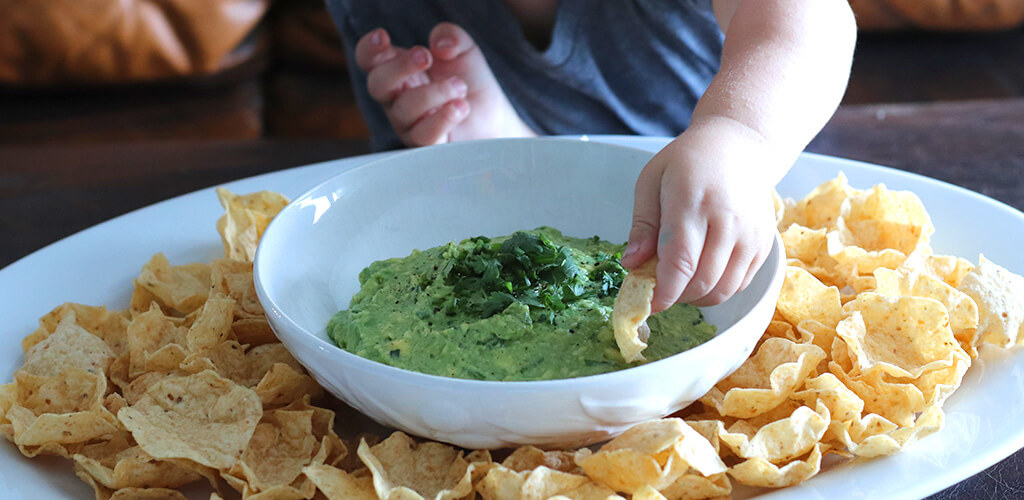 Recipe Tips:
* I actually like my Guacamole to be a little thicker and chunkier, so I leave a few larger pieces of avocado un-mashed, as you may see by my photos. Serve to your texture preference.
Now the last thing you have to do as my daughter would say is Eat, Eat. My son just yells Yay! Cado! And starts eating. Enjoy!
You may also like
Simple Shrimp Tacos