Garbanzo Bean Football Salad

If there is one food my kids love it's a French fry and if there is one food my kids hate it's a potato. Welcome to parenting. That means completely normal foods like potato salad are now out of the question!
In its place I came up with this salad which is a lighter, easier take on the classic American potato salad. In this salad I use canned chickpeas in place of potatoes and favors Greek yogurt over mayonnaise. The trick to achieving the creamy texture of traditional potato salad is to mash some of the chickpeas lightly with a fork. This salad also travels extremely well, meaning it is the perfect side dish to bring to any of your football viewing parties and BBQ's. See I told you to wait for why I call this a "Football Salad".
Believe me kids and MEN will eat this, and also you can feel pretty good knowing you got your family and friends to eat something as healthy as Garbanzo beans.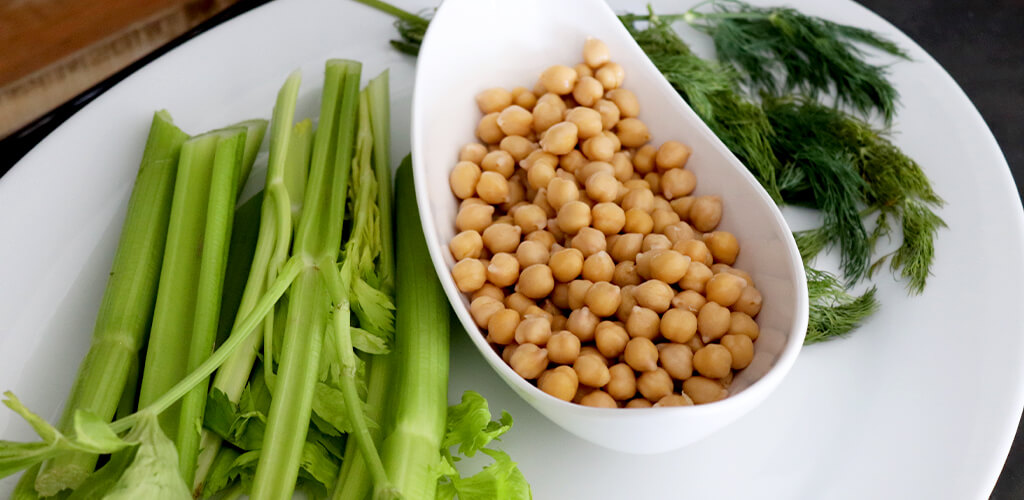 Garbanzo Bean Football Salad
Prep time: 45 minutes
Total time: 45 minutes
What you need
½ cup plain full-fat Greek yogurt
2 tablespoons lemon juice (from 1 lemon)
1 ½ teaspoons Dijon mustard
1 teaspoon kosher salt
½ teaspoon black pepper
2 tablespoons minced fresh dill, plus more for serving
3 (15-ounce) cans chickpeas
1 cup finely diced celery (about 3 stalks)
½ cup thinly sliced scallion
What you will do
In a small bowl, combine the yogurt, mayonnaise, lemon juice, mustard, salt and pepper. Whisk until smooth, then add the dill and stir to combine. This is now the dressing you will tops over your beans. At this time, set aside.
Place the chickpeas in a large bowl and using a fork, lightly mash about 1/3 of them. Add the finely diced celery and scallions and toss.
Pour the dressing over the salad, toss well, and set aside at room temperature for at least 30 minutes before serving. Sprinkle with more dill and serve. (If you're not serving the dish immediately, you can store it in the refrigerator for up to 2 days. Let sit at room temperature for 30 minutes before serving.)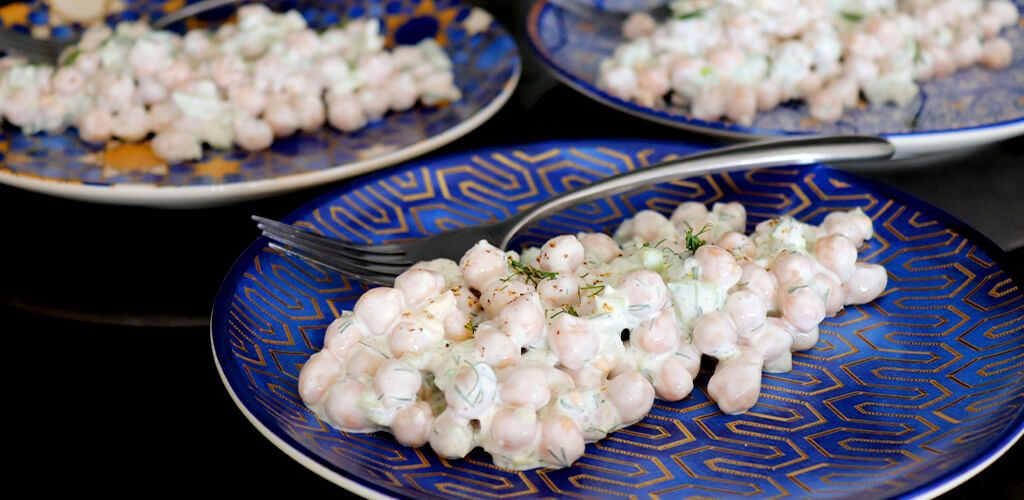 My son loves to call this ball salad, which I get a mom chuckle out of. Hey as long as he eats it right!
The only thing you have to do now as my daughter would say eat, eat.
You may also like
Crunchy Un-fried Chicken