Fred Viano: Living a Fuller Life Through Fitness

Since the age of 13, Fred Viano Jr. has been a fitness aficionado.
Despite working 18-hour days as an adult, Fred always found time to exercise because it helped him reconnect with himself and stay in shape for his kids. Over time it became exceedingly difficult for Fred and his wife, Valerie, to drive to the gym after work while raising twin daughters, and their existing fitness routine became unsustainable.
In 1998 while sitting in their 900-square-foot apartment, Fred and his wife saw one of the original BowFlex commercials, which prompted them to purchase a home gym for their eight-year wedding anniversary.
With the original sales receipt in hand, Fred is still using his BowFlex Pro 22 years later. Now 54 years old, Fred is in the best shape of his life.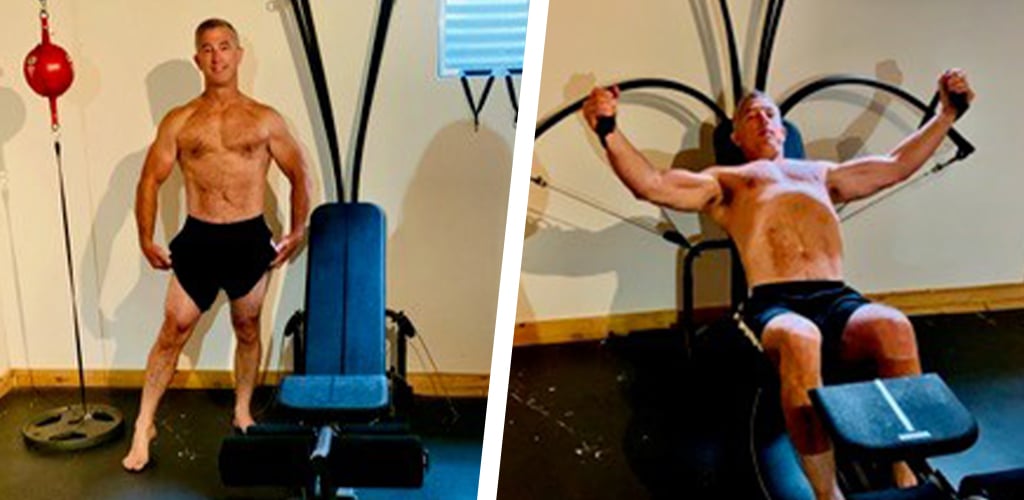 "I still use my BowFlex Pro today and it has been a trusted piece of workout equipment that I have enjoyed over the years. My wife and I are still married and we both still enjoy working out."
In addition to maintaining their fitness regime, Fred and his wife ensure their diet is healthy. When Fred was 47, he began to feel what he thought to be the impact of his age – he was bloated and achy. He began to learn more about the importance of nutrition and ultimately conducted a 30-day cleanse where he learned he was allergic to vegetables in the nightshade family (potatoes, tomatoes, peppers and eggplants). This helped him gain a better understanding of what diet was best for his body.
While fitness and diet are instrumental to being in the best shape of his life, so is love and support. Fred's wife, Valerie, has been by his side for the entire health journey. Fred says they don't need to hold each other accountable because both feel self-motivated to stay healthy for each other, their family and themselves.
Fred's biggest piece of advice for maintaining motivation over time and striving to be in the best shape of your life is to do it for yourself because you want to be healthy. If you want to be healthy, but running doesn't appeal to you – that's okay. He recommends finding what activities excite you, doing what you enjoy and changing it up – as well as doing it with someone you love along the way!
"I may not live a longer life, but I will live a fuller life through fitness," said Fred.
You may also like
Justin's Confidence Transformation