Fit Tip: 3 Hacks For New Runners

Spring is an excellent time to get running. The weather is moderate and the days are (finally) getting longer. If you've never run before (or haven't run in awhile) here are some tips to help you out. One cannot run into running.
Join a running group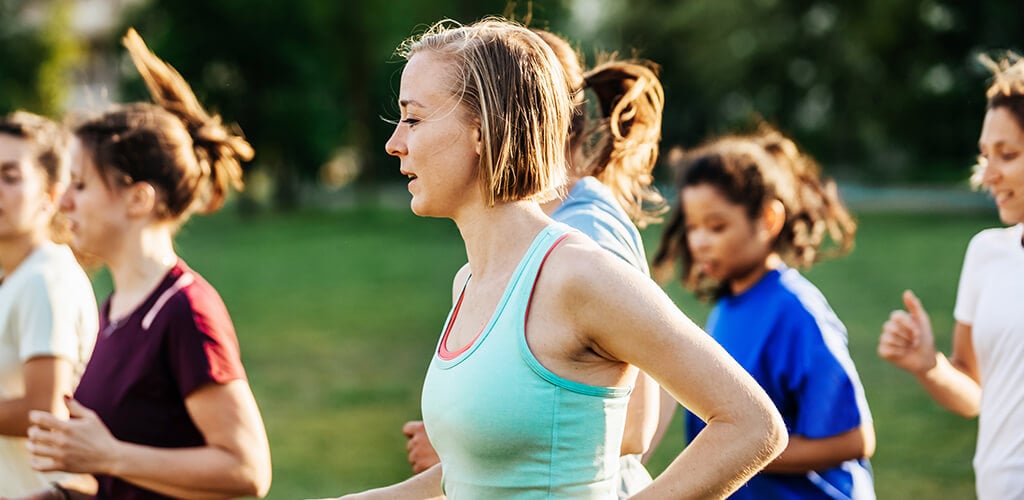 If you have never run a race before, it's best to join forces with people who have been there, done that. Some charities, like Team In Training, will train you to run if you raise money for cancer research. You can also do a Google search for runners clubs in your area. They will often provide you a training schedule to follow on your own and have long runs on Saturday mornings. Not only will you get good information, you will also make some excellent friendships and memories along the way.
Splurge on a good pair of running shoes
Why? So your feet are properly supported, especially if you are running longer distances. Many shoe stores that specialize in running shoes will offer free clinics to help you find the right shoe for you. Typically they will recommend getting a shoe half a size larger to allow for movement. You will also want to get dry wick socks (not cotton) to remove the moisture away from your foot so it doesn't irritate your skin and cause blisters. Running shoes can be pretty pricey, so make sure you try them on and actually run either in the store or in the parking lot for a few paces to make sure they don't pop off your heel or pinch your toes. This will be the shoe you wear for both your training and the race, so make sure it feels good!
Discover Fartleks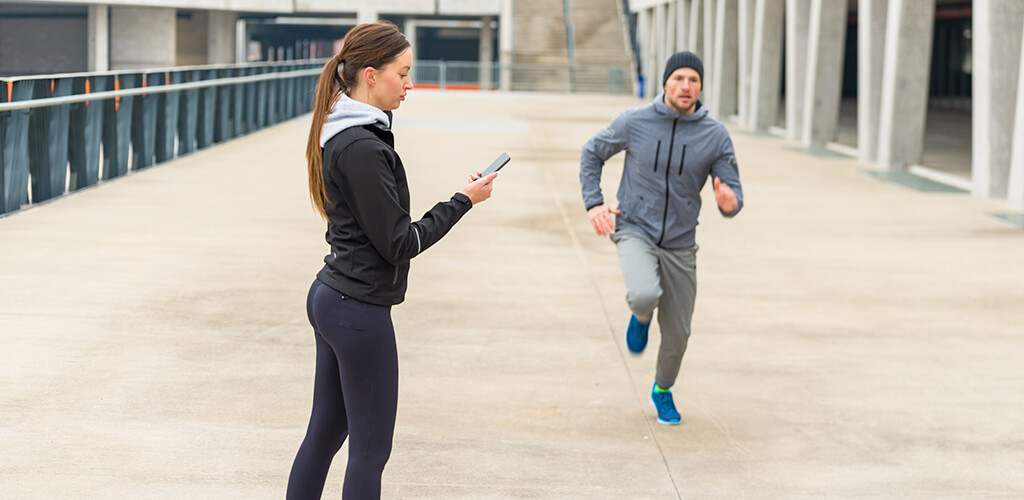 Fartlek is Swedish for "speed play" and also is a totally fun word to say (just ask my nine-year-old son.) It helps you run faster and keeps the workout interesting. Here's how it works: During your run, spontaneously choose to sprint as fast as you can for a random amount of time and then slow down to a jog. You might, for example, run at a steady pace for 3 minutes and then decide you are going to sprint to a fixed point ahead, like a tree or a lamp post, and then slow down after you reach that point. You are in total control for how many times you want to sprint and the duration of the sprint. It ultimately helps you push yourself to realize you can run faster.
Whether you're training for a marathon, mud run or just a run in the park, remember to be safe, have fun and give yourself a pat on the back for making healthy choices.
You may also like
Treadmill Tricks To Run Faster