The Low-Down on Children and Exercise

The discussion around exercise for adults is an obvious one, but what about children or even infants? When should they start physical activity, and how can they benefit from it? We turned to Joel Harper, fitness expert and personal trainer to Dr. Oz, and award-winning Pediatrician Ashanti W. Woods for insight on the topic. Here's what they had to say
Joel Harper on Children and Exercise:
For starters, I would recommend for parents to instill in their children, at a very young age, the idea that their instincts are always right; if they feel like playing and moving around, then they should!
The types of exercises and activities for children vary depending on age. Whatever the activity, it should be age appropriate, so they can truly enjoy it.
For children between the ages of 3 and 6 years, their exercise should just be playing. This includes silly things that make them laugh and relate to the world around them. It can be something as simple as playing cat and dog meowing and barking while you chase them or playing merry-go-round.
For children between the ages of 6 and 8 years, you should play games that stimulate their mind and their body. Such as imaginary chair, while you ask them to give you names of different cartoon characters or types of veggies.
Lastly, between the ages of 8 and 15 years, parents should look into team-sports or other exercises where they learn to work well with others, while strengthening their muscles.
Exercise helps children gain self-confidence in their physical abilities and also allows them to use their imagination and creativity.
For more examples, check out my full-body workout DVD for children and parents: You Raising Your Child Workout.
Dr. Ashanti W. Woods on Children and Exercise:
It is never too early to start exercising; that's right, even infants should exercise!
Healthcare providers and daycare providers can quickly determine who is a lazy baby (these tend to be infants who are most comfortable lying on their back all the time instead of getting necessary tummy time when awake).
Specific Exercises by Age Group:
Exercises for Infants should include standing the baby up on its legs so that he or she can bear weight, having the baby on the tummy while awake, and allowing the baby to sit in an upright position with the appropriate support behind the baby to prevent falling backwards.
All of these exercises will generally improve the tone (inner musculature) of the baby.
Older infants (7-10 months of age) should get exercise in the form of a push walker, not necessarily the walker that one sits in (which ironically is believed to inhibit natural walking as the brain may be tricked into believing that the baby can lift both legs in the air and not fall over).
Toddlers should get exercise in the form of walking, running and general exploration. Families, however, must be cognizant of long trips, where a stroller may be needed.
At 4 to 5 years of age families can consider introducing the youngsters to instructional play. This includes sports and activities where kids are learning the rules and the mechanics of different games. This may be done as a team sport or individually.
Children 6 years of age and older may do well in team sports, but it depends on the maturity of the child. Also, some experts state that children 7 to 8 years of age are ready for regular strength training; however, they should be reserved for children who follow instructions well, and there should be an adult to supervise them closely.
Recreational sports in those who are 10 years of age and older are extremely common and highly recommended, particularly given the First Lady's pitch for fitness first and more reduction initiatives in the fight against obesity.
Ultimately, when it comes to exercising, parents and healthcare providers should empower safety first, followed by fun and activities directed towards healthy and lifelong fitness behaviors.
Our Experts:
Joel Harper is a NYC based personal trainer and trainer to Dr. Oz. Follow Joel at @joelharperfit.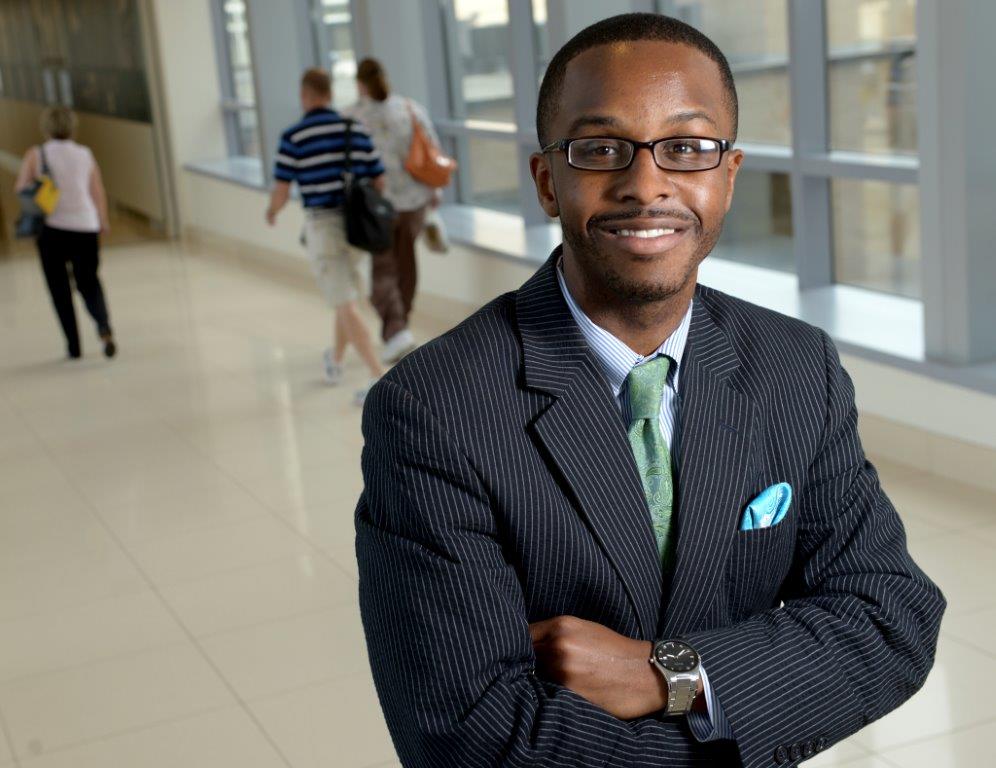 Ashanti W. Woods, M.D. is an Attending Pediatrician, Mercy Medical Center, Family Health Centers of Baltimore (FHCB). Board eligible in Pediatrics, Dr. Woods earned his medical degree in 2007 at the Howard University College of Medicine in Washington, D.C.
He completed his residency in 2010 at the University of Maryland Hospital for Children in Baltimore, Maryland. Dr. Woods has received a number of awards in his field, including The G. Bowers Mansdorfer Award for Primary Care, presented by Mercy Medical Center, and the Primary Care Pediatrician Award, presented by the University of Maryland Ambulatory Center.