Spring Clean Your Home Gym like Marie Kondo

After the long winter many of us get an urge to spring clean our homes and freshen up our spaces as we prepare for warmer months. This year many of us got a head start after being inspired by Marie Kondo's Netflix special, "Tidying Up."
Taking the teachings of Marie Kondo's KonMari Method and applying them to your home gym can help "spark joy" and motivate you to recommit to your fitness routine. Here are a few ways you can KonMari your home gym this spring:
Take inventory
Shed some light on the status of your current gym accessories and throw out or replace worn-out mats, frayed bands and dinged-up equipment that no longer "sparks joy" or inspires you to work out. By starting out with an evaluation of what you currently own, you can make educated decisions as you pare down and replace items.
Refresh your motivational music
A fresh, clean space calls for a new playlist — or maybe even a new set of speakers — to work up a sweat to. Music has been shown to raise spirits, trigger a range of emotions, alter or regulate mood, and even increase work output. So, put together a new playlist to pump you up and get your sweat on!
Say goodbye to clunky dumbbell racks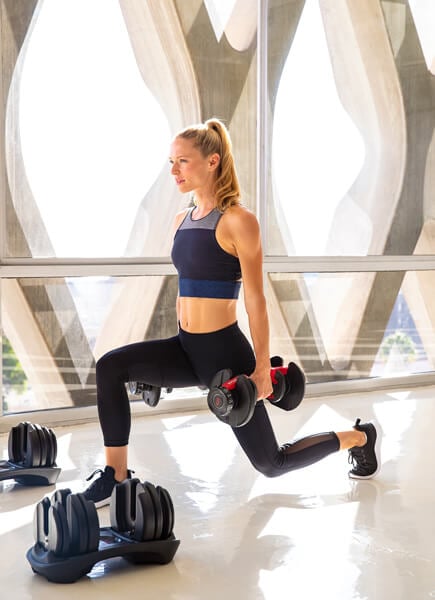 Reclaim your space by consolidating your dumbbell sets down to just two with adjustable weights that allow you to easily change your resistance with the turn of a dial, like the BowFlex SelectTech dumbbells. Available in three models and ranging in weight from 5 pounds all the way up to 90 pounds, there is a SelectTech dumbbell set that fits every fitness level and grows with you as you get stronger.
Invest in smart, compact equipment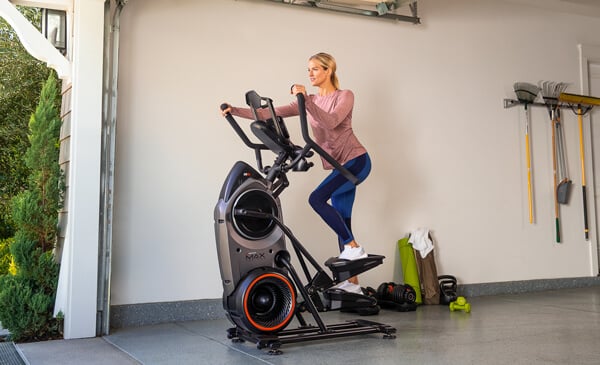 When most people think of cardio equipment, bulky machines come to mind. But not all fitness equipment requires a large space. For example, with the BowFlex Max Trainer with JRNY platform, personalized coaching and custom workouts are combined to create a calorie burning HIIT workout that comes in a compact footprint (2.5 x 4 feet) to help you reach your fitness goals while keeping your space tidy.
With simple updates to your home gym space this spring, you can easily "spark joy" and reinvigorate your fitness routine in time for summer. For more tips on how to update your workout routine for warmer months, check out this post on preparing for your spring fitness regimen.
You may also like
Spring Clean Your Workout