Oven Roasted Squash

Like many people did during the quarantine, I decided to pick up a new hobby to stay busy. I decided to garden, as that already tied into my love of cooking and having fresh ingredients from my own yard is a tempting thought. However, knowing myself - I looked up mainly low maintenance plants and vegetables to grow and yellow squash was at the top of the list. It is a vegetable that takes almost zero effort to grow, and actually it started growing so rapidly I had to find ways to incorporate squash into our diet weekly. This fast and simple recipe become one of my favorite ways to get my family to help me consume what we had.
Roasted squash with parmesan is a great side dish to cook as takes all of ten minutes, start to finish. Thanks to a healthy sprinkling of parmesan, it's one of those yummy veggie recipes that's sure to be a crowd-pleaser. A little crispy, super-fast, and ultra-healthy, it really hits the spot.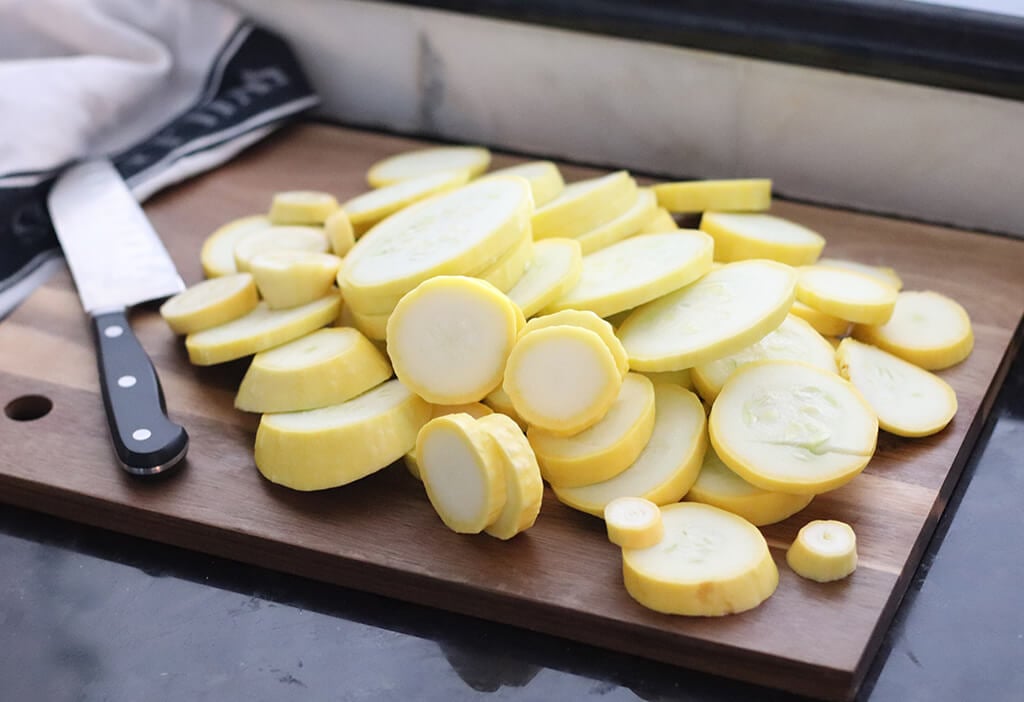 Oven Roasted Squash
Prep time: 5 minutes
Cook time: 10 minutes
Total time: 15 minutes
Ingredients
2 Medium sized yellow squash cut into ½ inch thick rounds
½ cup grated parmesan cheese
1 tablespoon garlic powder
2 tablespoons Extra Virgin Olive Oil
1 teaspoon salt
½ teaspoon pepper
Directions
Preheat your oven to 450° F. *
Toss the sliced squash rounds with olive oil, salt, pepper and garlic powder in a large mixing bowl.
Arrange the sliced squash rounds on a baking sheet making sure not to overlap them so they will cook evenly.
Grate parmesan cheese generously over the rounds.
Place in the preheated oven for about five minutes on 450 Degrees.
Change the oven to Broil on high for 2-3 minutes to ensure the cheese gets nice and crisp-bubbly.
Once the parmesan cheese starts to look yellow and begin to crisp, remove from the oven to cool.
Allow to cool for 5 minutes prior to serving.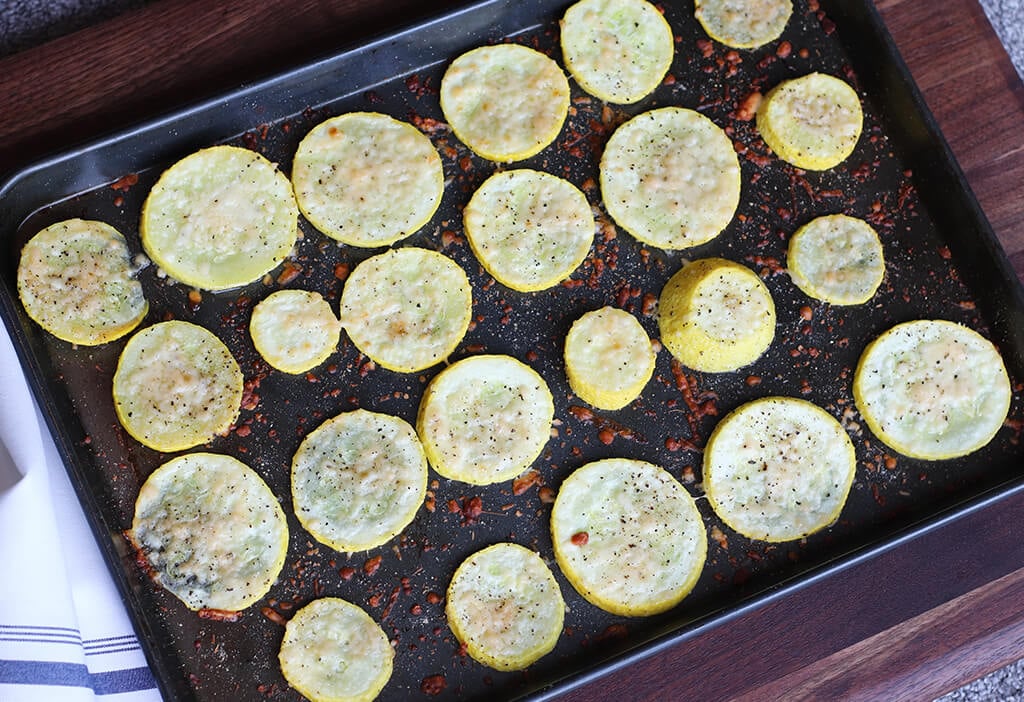 Recipe Tips:
There's no need to peel squash. In fact, the skin is a big source of the squash's nutrition so you definitely want to leave the skin on.
After giving the squash a good rinse under cold water, slice off the stem and end and discard them. The rest is edible and delicious so just slice as you like. I personally liked rounds for the recipe as I felt it would cook more evenly.
*The reason we are cooking at such a high heat is we want the vegetables to roast but not allow the parmesan to burn. The high temperature allows us to do this in minimal time.
For this recipe I actually had 2.5 large squash I had to use up, so I actually used 2 baking sheets. Remember it is important that the squash do not overlap.
This recipe can easily be substituted with other forms of squash and zucchini as they are all in the same family.
Now the last thing you have to do as my daughter would say is Eat, Eat. My son would say "Nanana" in his Minion's voice, referencing the yellow color. Enjoy!
You may also like
Healthy Pumpkin Spice Latte Recipe