Low-Fat White Truffle Dip

I honestly love vegetables. I think you have so many options when it comes to recipes that you really can't go wrong. Even with that, my favorite is just a veggie platter or charcuterie board which is, I know, pretty basic. One way to mix up this standard is to add some fun dips for your vegetables, fruits, and breads. My favorite item to bring out at parties, playdates, or even a simple lunch is this low-fat white truffle dip. This dip is as easy as it is delicious. White truffle oil is actually pretty inexpensive, especially since a little goes a very long way. This oil can be found in any grocery store and is normally in the same aisle as salad dressings, olive oil, and vinegars. The balance of low-fat sour cream, or Greek yogurt, with the truffle oil, is both savory and clean tasting. Trust me, this will be a new and exciting change to your next veggie platter.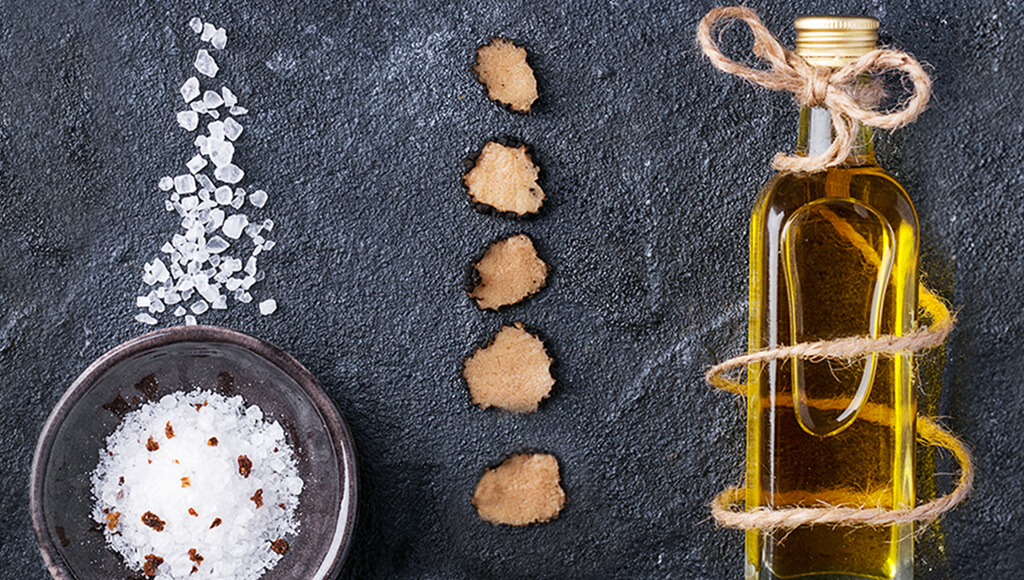 Low-Fat White Truffle Dip
Prep time: 10 minutes
Cook time: 0 minutes
Total time: 10 minutes
What you Need
2 tablespoons white truffle oil
¼ cup low-fat sour cream or Greek yogurt
¼ teaspoon garlic powder
¼ teaspoon Italian seasoning
¼ teaspoon onion powder
Salt and pepper to taste
What you will do
Combine all of the ingredients in a small bowl. Mix and blend well.
If the sauce is too thick for your liking, use ¼ teaspoon of water or lemon juice to thin it out. Repeat to your desired liking or thickness.
Serve immediately with your favorite vegetables, crackers, or anything you love to use dips on.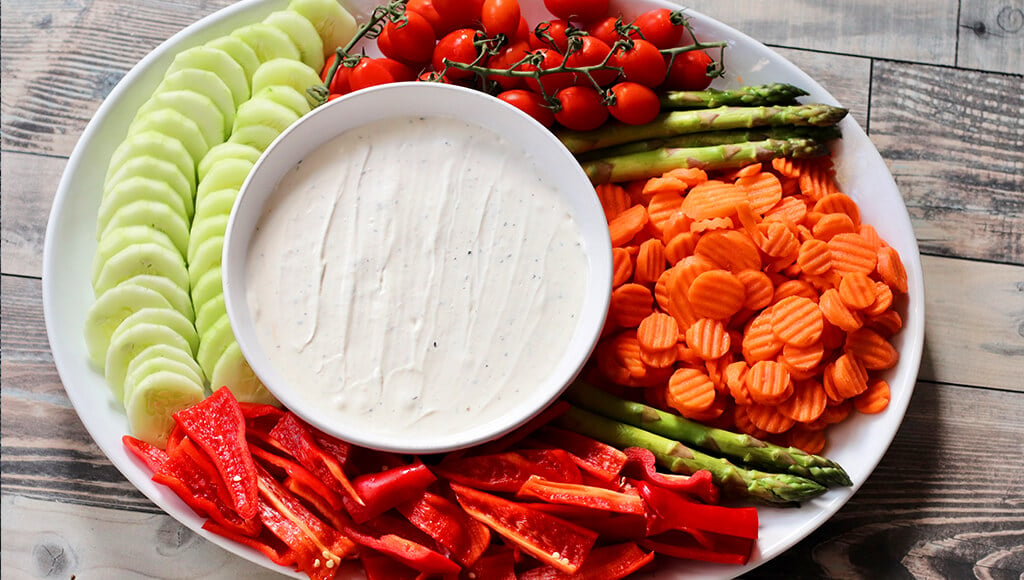 Recipe Tips:
Refrigerate in an airtight container after serving. This dip can last up to a week in the fridge, so if you have any leftovers you can save them to enjoy later.
Now the last thing you have to do as my daughter would say is Eat, Eat.
You may also like
Pea, Prosciutto, and Parmesan Salad