Influencers Weigh in on Their Favorite JRNY Workouts

From Pilates with Nika Eshetu to upper body strength with Dean Deluna, the JRNY digital fitness platform is regularly adding new trainer-led, on-demand classes to meet all of your workout wants and needs. JRNY is available on a range of compatible BowFlex bikes, treadmills, and Max Trainer ellipticals—or you can access workouts on your mobile device via the app.
Whether you're working out on a JRNY-compatible product or using the app, you'll have access to hundreds of instructor-led videos for cycling, running, Max Trainer, Pilates, yoga, and strength workouts specifically with the BowFlex SelectTech dumbbells, kettlebell, and barbell. The app's versatility allows you to do living room yoga in the morning or afternoon cycling in your bedroom-turned-gym.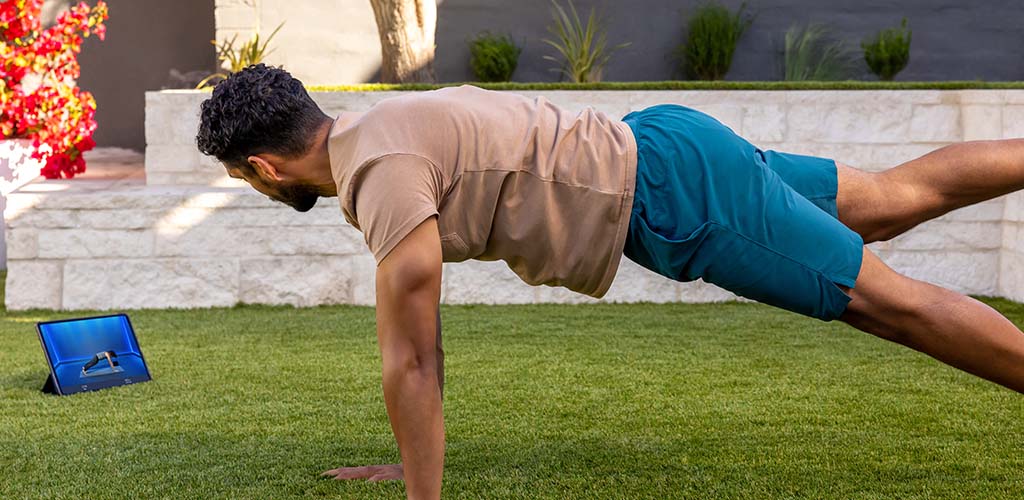 But don't take it from just us! Here's what fan-favorite influencers have to say about their favorite JRNY classes:
"I love the bodyweight and barbell classes led by Carlos because they are a quick way to get a full-body burn-in with weights and combo moves. I recently became a mom to twin babies, so my workout time is precious - I need a workout that gets me sweaty and moving fast and I feel like his workouts are super effective - especially when I don't have a ton of time to devote to the workout." – Rebecca Bardwell
"My favorite trainer is King Hancock! He is super funny, has good workouts, and good at keeping you motivated." – Shannon Willardson
"I love the VeloCore Bike Sprintervals JRNY workout with King Hancock! King is so high energy and keeps me excited and motivated to push myself and finish my workout strong! Any workout with King is sure to be a good time!" – QiQi Hill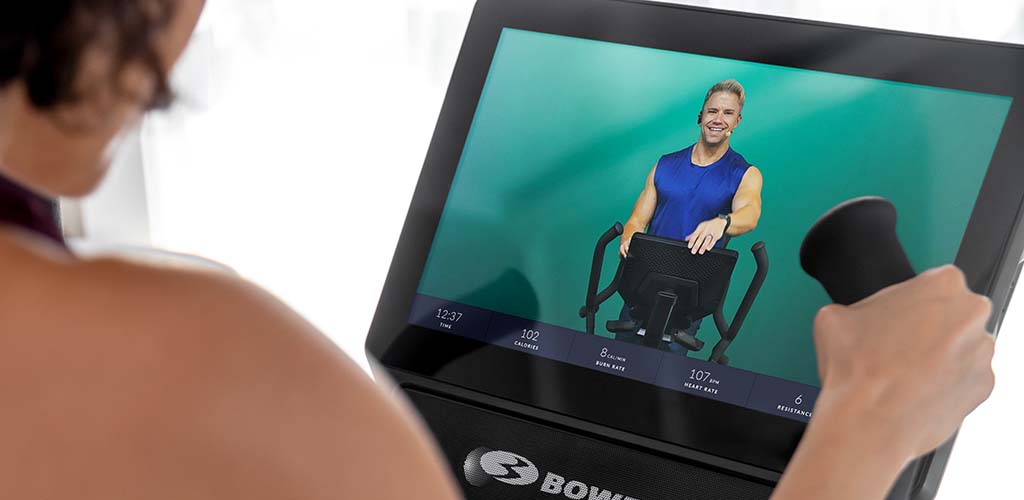 "My favorite trainer-led JRNY workout on my Max Total 16 is called Max Performance Balance with Jared Rodriguez, it's a 14-minute workout with 14 intervals of 25 seconds on and 35 seconds off. It's quick, challenging and so much fun with Jared's energy! I love starting my day with this full-body workout that leaves me feeling accomplished and ready to take on the rest of my day." – Anne Phung
"I have run countless miles around the world on my BowFlex Treadmill 22 via the JRNY platform. I mix up my workouts on and off the machine with both trainer-led body workouts and runs through Australia, Asia, America, and Europe. I literally love my Treadmill 22 and even watch my favorite shows on streaming channels like Netflix and Amazon. It's a game-changer!!!!!" – Jay Hector (Actor in BMF Season 2, and This Man Movie)
JRNY compatible products have a built-in HD console that offers daily adaptive workouts based on a fitness assessment, trainer-led workouts, Explore the World routes, and access to your entertainment subscriptions like Netflix and Amazon Prime Video (entertainment options may vary outside of the US).
You can start a complimentary free trial of the JRNY app if you are a new member. Check it out at https://www.jrny.com.
You may also like:
Abs and Core Workout