Christmas Gifts Chips and Salsa

I love to give out homemade edible gifts to my neighbors for the holidays. This past year I came up with this recipe for chips and salsa and it was a huge hit! It only takes 10 minutes from start to finish and it is delicious, what a stress-free way to enjoy the gifting season!
Chips and Salsa
Prep time: 5 minutes
Cook time: 5 minutes
Total time: 10 minutes
What You Need
For the Salsa:
1 can (26 oz) diced tomatoes
2 shallots, chopped
2 cloves garlic, chopped
½ jalapeño, chopped
1 can (7oz) of chipotle peppers
1 teaspoon kosher salt
½ teaspoon freshly cracked black pepper
1 cup fresh cilantro
2 tablespoons extra virgin olive oil
1 lime juiced
For the Chips:
11oz or 1 bag of tortilla chips
3 tablespoons of all-purpose seasoning (I use Old Florida)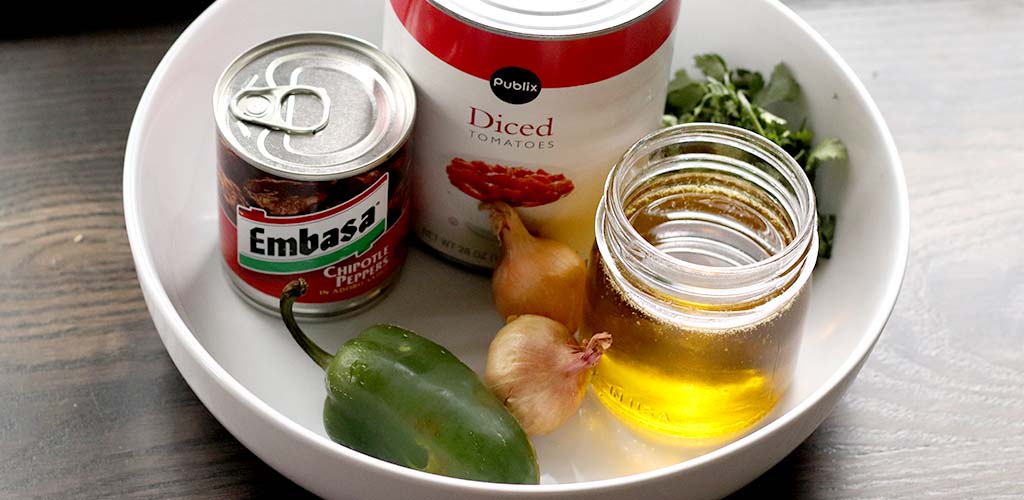 What You Will Do
For the Salsa:
Combine all ingredients for the salsa into the food processor and pulse until everything is evenly blended.
Remove from food processor or blender and pour into separate serving size mason jars or any container you like and refrigerate until you would like to serve.
For the Chips:
Place the oven on Broil, High setting.
Place the chips onto a baking sheet and place into the oven.
Allow to broil for about 3 minutes, to allow the chips to warm thoroughly.
Remove from oven and sprinkle the seasoning over the top and toss till they are coated.
Serve with salsa, or place into individual bags for serving.
Now the last thing you have to do, as my daughter would say is, "Eat, Eat."
I also would like to say, from my family to yours, Happy Holidays
You may also like:
Weeknight Wonder: Carnitas Tacos