New Year 5 Min Total Body Workout

If there is one positive that has come out of the current pandemic it's that more people than ever have realized they can get in a great workout right at home, with minimal to no equipment. They are also realizing that workouts need not be long for them to be effective, either. Research has been telling us for years that shorter workouts can confer numerous health benefits, and those people who find success with their fitness programs often engage in these "micro-workouts" performed throughout the day. Whether it's a set up push-ups after waking up in the morning or a few sets of crunches before bed – These "bite-sized" workouts are doable, fun and one of the true secrets to improving your long-term health and well-being.
Let's start off the New Year with one of these short-yet-effective workouts. It's actually one that can be found in my new book The Micro-Workout Plan: Get the Body You Want without the Gym in 15 Minutes or Less a Day. It requires no equipment yet works the entire body from head to toe. This micro-workout burns calories while strengthening your muscles, incorporating a cardio interval, upper body exercise, lower body exercise and a core move as well.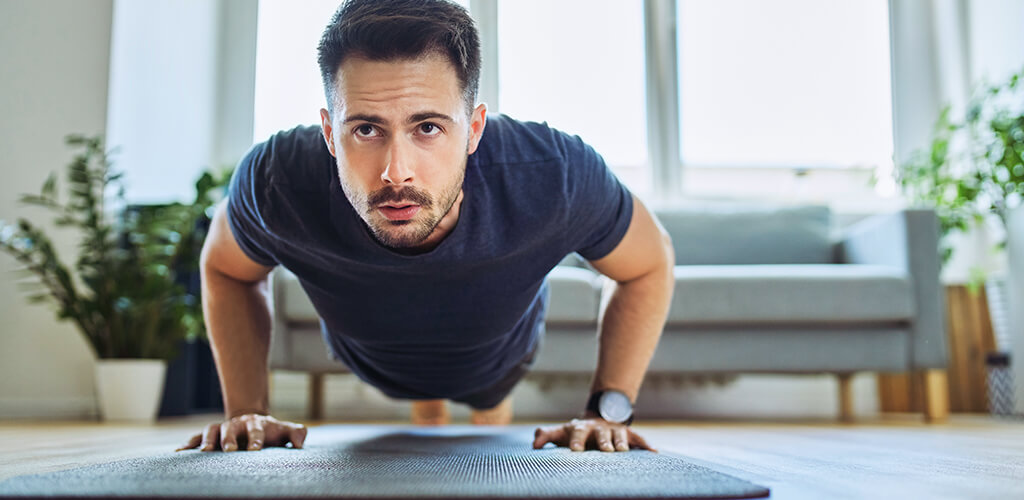 Each exercise is to be done for thirty seconds and the circuit is performed two times through for a total time of five minutes. If you want to do additional rounds be my guest.
This workout is a great way to kickstart your day, getting in a five-minute total body blast that wakes up both the body and the mind!
Total Body Workout
Running in Place (30)
Push-Ups (30)
Squats (30)
Jumping Jacks (30)
Plank (30)
You may also like
Fit Tip: At Home Winter Workout