Crowd-Pleasing Roasted Broccoli Recipe

Crowd pleasing and broccoli probably aren't two words you'd put together but this recipe is guaranteed to turn broccoli nay-sayers into fanatical consumers without gallons of ranch, butter, or creamy cheese sauces. Simple side dishes besides salad and steamed vegetables are where I come up blank for dinner meal planning sometimes. At under 100 calories per serving this healthy, simple, and delicious recipe makes a regular appearance on my dinner table.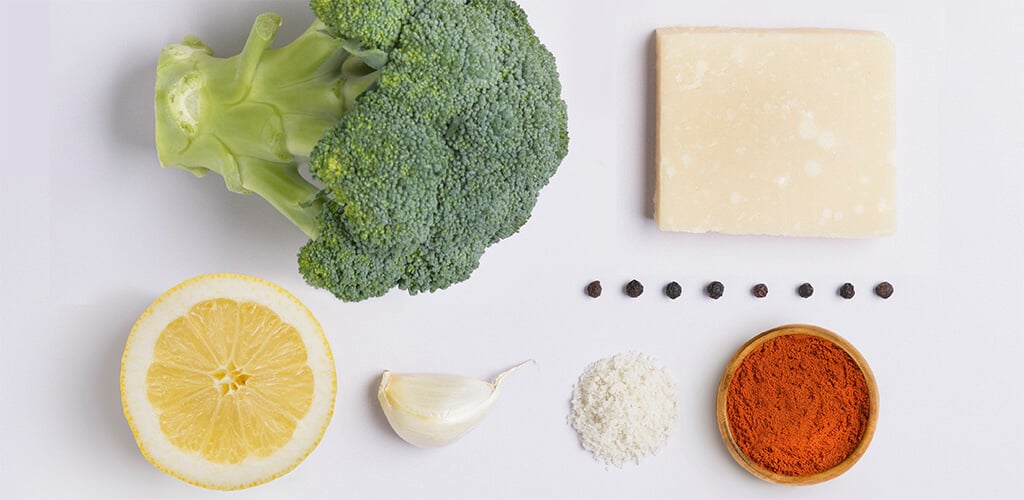 Roasted Broccoli
Prep time: 5 minutes
Cook time: about 14 minutes
Total time: about 19 minutes
Servings: 4
Serving size: 1 cup
Nutrition per serving:
Calories 90Fat 5 gCarbs 6 gFiber 3 gProtein 3 g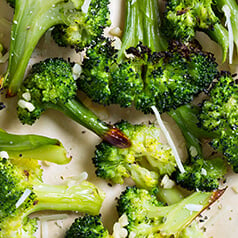 Ingredients
1 lbs broccoli florets, cut into small pieces (Time Saving Tip: Buy pre-cut broccoli florets)
1 tbsp coconut or grapeseed oil
4 tbsp grated Parmesan cheese (use fresh parmesan not the stuff on non-refrigerated shelves)
½ tsp salt
½ tsp pepper
½ tsp smoked paprika
½ tsp garlic powder
2 tbsp lemon juice
Directions
Preheat oven to 450° F.
Place broccoli florets in a mixing bowl; add spices, oil, and lemon juice. Stir to coat.
Pour broccoli on a baking sheet. If you don't have a silicone baking mat, spray baking sheet with cooking spray first.
Bake for 10 minutes; stir and sprinkle with parmesan cheese. Cook an additional 3-4 minutes or until cheese is melted.
Note: Cooking time may vary depending on what consistency is preferred. If you like slightly crisp broccoli, shorten the initial cook time to 8 minutes.
Tips: Try swapping out broccoli for cauliflower or a combination of the two.
You may also like