Fit Tip: Core Combo Workout

As we move into this fall, it's safe to say this year's spring and summer have been…a little different, right? As the world changed, many of us shifted our spring workouts at the gym to home workouts in the living room. And then in the summer we shifted to getting moving outside as much as we safely can. Now as we head into fall and cooler weather, what's our next move?
The first thing I would stress is that we don't need huge changes to our fitness routines as the season changes. We often hear about "Beach Bodies" or "Summer Shape Up" plans, with a specific focus on abs or arms for swimsuit season. But these are areas we always need to be training! Sure, we get a little more aware of it when we wear less clothing in the warmer months, but for our body's optimal health and function, we need to be training our entire body year around. We know this, but sometimes the motivation just isn't there, as the weather gets cooler. Instead we just add more layers to our daily wardrobe while those daylight hours get shorter and shorter.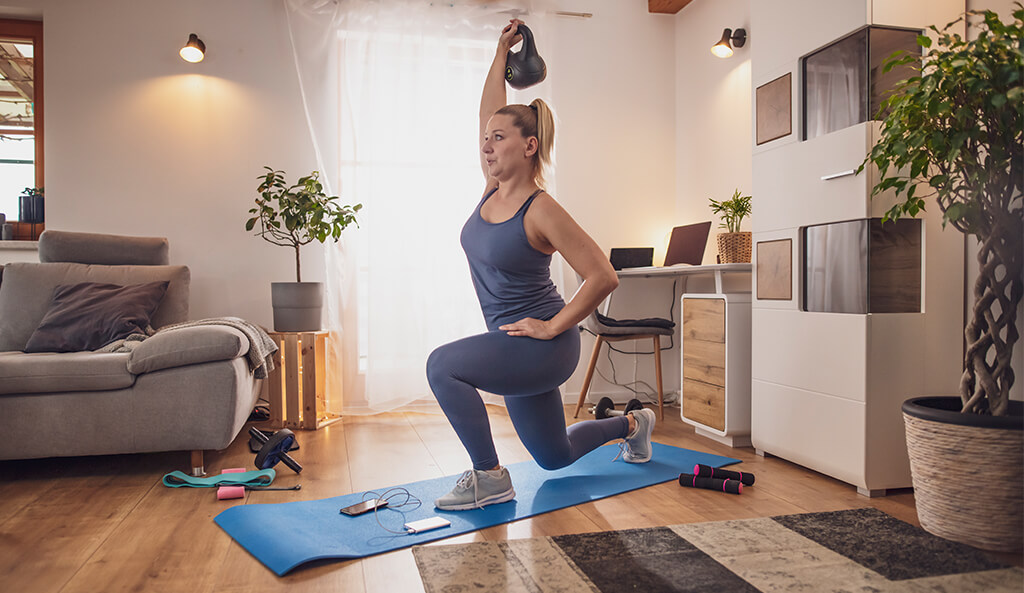 Here are a few ideas to help you stay motivated and active during the cooler months.
Try something new. It's normal to fall into routines and exercises that are comfortable and easy to execute. Trying something new and different can energize you and your routine! Opt for a new class, train for a race, or find a new piece of equipment for your home gym.
Embrace the great indoors. If we've learned anything these last few months it's that we can do a lot from the comfort of our own homes. Find a workout online, (like the BowFlex YouTube Channel), do a quick yoga flow by your bed, or jump on that home cardio equipment you've been neglecting during the summer months.
Establish the routine. Fall generally comes with a little more structure as kids go back to school schedules. Put your workouts on the calendar and commit to making those "meetings" just as important as other events.
Remember, "Summer bodies are made in the winter." I usually hate catchy cliché phrases like this, but I think this one is worth remembering. Whether it's maintaining healthy habits we started over the summer, or continuing the momentum from outside workouts, remind yourself you can do this through the fall and winter months, even if it looks different!
Keep working those swimsuit abs all year long by trying this group of exercises. You'll work your entire body with an extra focus on the core with this Core Combo workout.
CORE COMBO WORKOUT
Goblet squat rotation
Shoulder press side knee crunch
Offset lunge
V-sit bicep curl
Bear plank row
Chest press scissors
Do each for 45 seconds, and then repeat!
Need some weights? Shop SelectTech Dumbbells & Weights!
You may also like
Fit Tip: Home Workout For Everyone