Bowflex Bikes
Cardio that'll make you hate us and love us, at the same time.
Shop VeloCore
See it to believe it
Sit your ass down…
…on our first-ever (un)stationary bike.
There's a hell of a lot more to indoor cycling than fancy spandex, social media fame, and suburban hoopla. When seated on the right bike (like a VeloCore) and ridden with reckless abandon, it offers a lung-quaking, muscle-shredding cardio workout that's unparalleled.
We're thrilled to announce the launch of our state-of-the-art wildly immersive indoor stationary bike (that's anything but stationary). Say hello to the VeloCore Bike.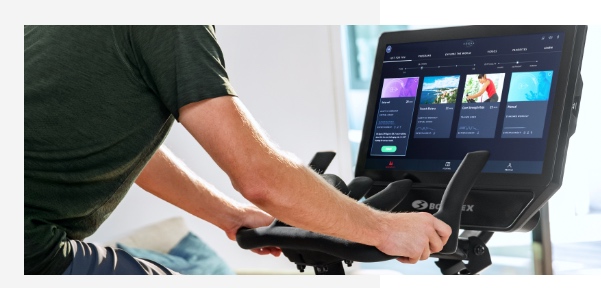 A bike tailored to you.
Super-personalized coaching, trainer-led videos, and adaptive leaning workouts means you're getting a bike you can tailor, in real-time, to fit whatever the day's adventure.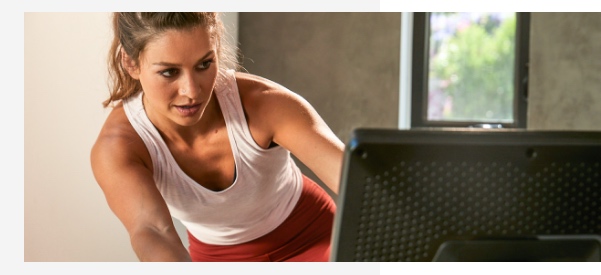 Stationary or Un–
The VeloCore bike rides like any premium stationary racer. Swift. Smooth. Seamless. Still. Until you shift into leaning mode, helping to ignite your core and arms, leaning around sweeping bends in virtual destinations all around the world (right from your living room).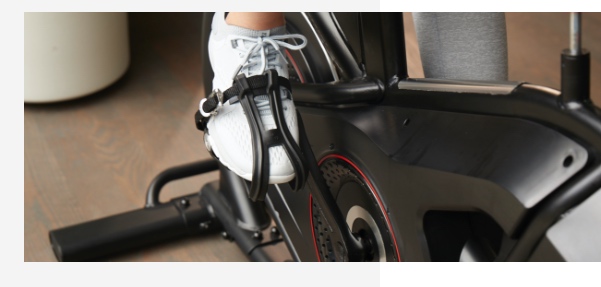 Designed for comfort.
Every inch of this machine was built in hopes to create a comfortable, more natural-feeling ride. An easily-adjustable seat lets you find your optimal riding position, while dual-sided pedals (SPD® clips | Toe Cages) help you easily maintain a grip when you enter into leaning mode.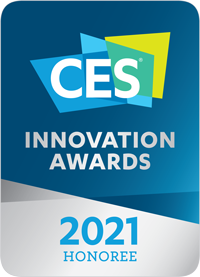 Award-Winning Design
The CES Innovation Awards program is an annual competition honoring outstanding design and engineering. The Bowflex® VeloCore® Bike has joined the ranks of outstanding 2021 honorees.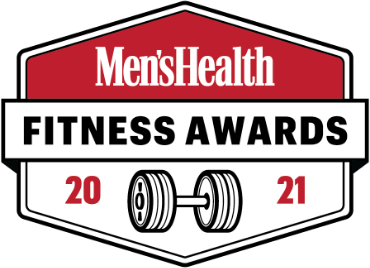 Most Innovative Home Training Bike
The 2021 Men's Health Fitness Awards selects the absolute best gear for your workouts, runs, recovery, and more. The Bowflex® VeloCore® Bike was recognized for its unique leaning mode feature.
A tailored riding experience is all yours with a JRNY Membership.
1-year JRNY membership included with a VeloCore or C6 purchase.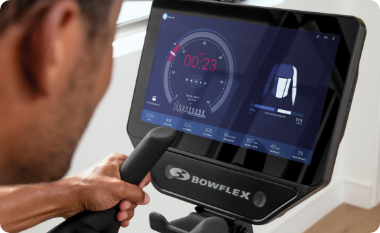 Super-friendly Intuitive coaching.
Daily workouts, tailored to you, that get harder as you get fitter.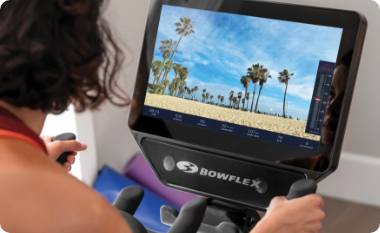 Venture the globe (from inside your home).
50+ destinations around the world you can see at your own speed.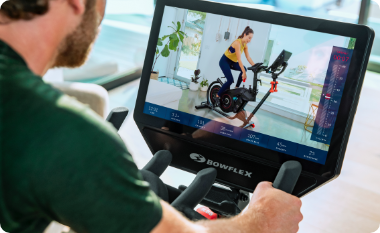 Trainer-led videos (that don't scream at you).
75+ trainer-led videos for the days you need a pick-me-up (off the floor).
Step aside, skin-tight leotards. There's a new hero in town.
Meet the JRNY experience.
The fitness industry's always been a twisted place. 1980's VHS tapes…today's live studio classes. It's all the same. "Unleashing your potential" for a couple weeks before fairy-godmothering your fitness product into an avant-garde clothing rack. The JRNY experience creates custom workouts for every bod, personalized and tailor-made to measure. It's adaptive. It's addictive. And it keeps you on track…for an insanely long time.
Watch the video
Unleash killer features that'll last you longer than two weeks with your JRNY Membership.

Experience immersive indoor riding like never before.
Shop VeloCore
Take a closer look.
And, a second.
Two terrific bikes in the C6 and the VeloCore make this a mighty hard choice. We don't know which of our babies to brag about more. So, we'll just hit you with the cold hard facts.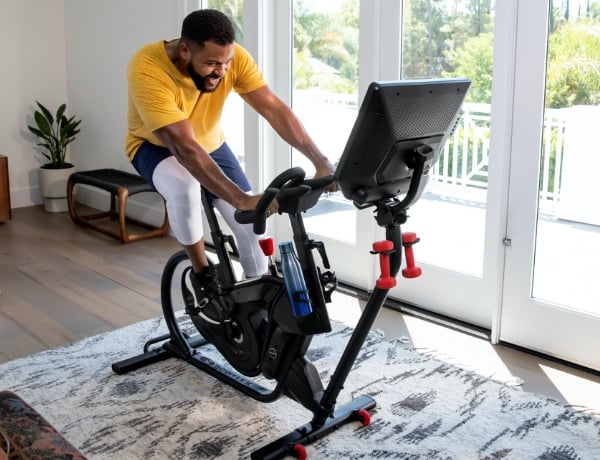 Bowflex® VeloCore™ Bike
Engineered with leaning mode, the VeloCore bike lets you sway, lean, and rock from side-to-side for a realer, fuller, more robust riding experience. Or, sail as straight as an arrow when it's time to sprint.
Rides stationary or unstationary.
100 Magnetic resistance levels.
22" or 16" adjustable console.
Built-in JRNY experience.
Shop VeloCore
See it in action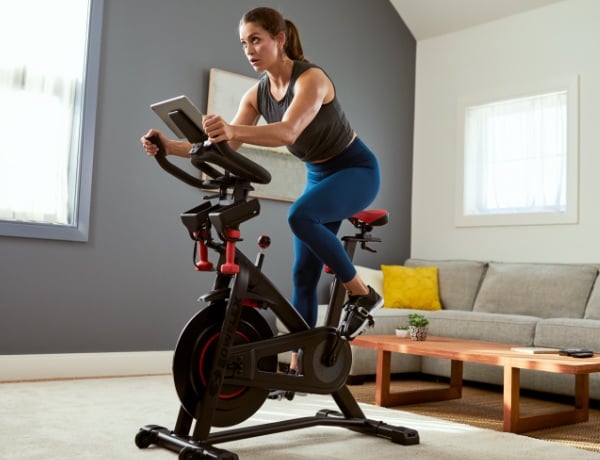 Bowflex® C6 Bike
The OG. Original. But, far from ordinary. The understated C6 bike seamlessly connects to some of the best cycling apps. And, with 100 resistance levels, allows you to experience those apps to the max.
New! Connects with the JRNY app (iOS/Android).
Backlit LCD metric console.
100 magnetic resistance levels.
Bluetooth enabled.
Shop C6
See it in action
Anyway you want it
(that's the way you need it).
Scroll to View All Bikes
Swipe to View All Bikes
| Features | VeloCore Bike | C6 Bike |
| --- | --- | --- |
| Price | Starting at $1,699 | $999 |
| Review Stars | | |
| Video | | |
| Stationary Position | | |
| Leaning Mode | | |
| Display | Adjustable HD Touchscreen | Backlit LCD Metric Console |
| Connectivity | | |
| Adaptive Workouts & Coaching1 | | |
| JRNY Experience1 | | JRNY App Required |
| App Connectivity2 | | |
| Streaming Entertainment3 | | |
| 100 Resistance Levels | | |
| Metrics Tracked | Time, Interval*, Distance, Calories, Burn Rate, Heart Rate, Cadence (RPM), Resistance, Lean* | Time, Calories, Speed, Distance, Cadence (RPM), Levels, Heart Rate |
| Learn More | Shop VeloCore | Shop C6 |
| Disclaimers | *Interval and lean metrics only available with JRNY workouts. | |
Until you're on the bike, there's no need to rush.
Skeptical? Full of questions? Let's get you more information so you feel confident in your cycling decision.
Let's compare the bikes
Special
Financing

Fitness made affordable. Pay over time with monthly payments on purchases with your Bowflex™ Credit Card.*
Learn More
Buy Back
Guarantee

Buy with confidence. If you're not 100% satisfied with your purchase, contact Customer Service within 6 weeks of delivery for a Return Merchandise Authorization (RMA) number.
Learn More
* Interval and lean metrics only available with JRNY workouts.
1 Access these features and everything else the JRNY experience has to offer with a JRNY® Membership.
2 Effortlessly connect and view your JRNY®, Peloton® and Zwift® apps from your smart phone or tablet. Separate subscriptions required.
3 A JRNY® Membership allows you to watch your existing Netflix, Hulu, Amazon Prime Video, and Disney+ accounts on the built-in touchscreen. Separate streaming subscriptions required.