"If you want low-impact exercise but want to really get your heart rate up to vigorous intensity, you can do it with a TreadClimber."
- Wendy Bumgardner, About Readers' Choice Awards 2013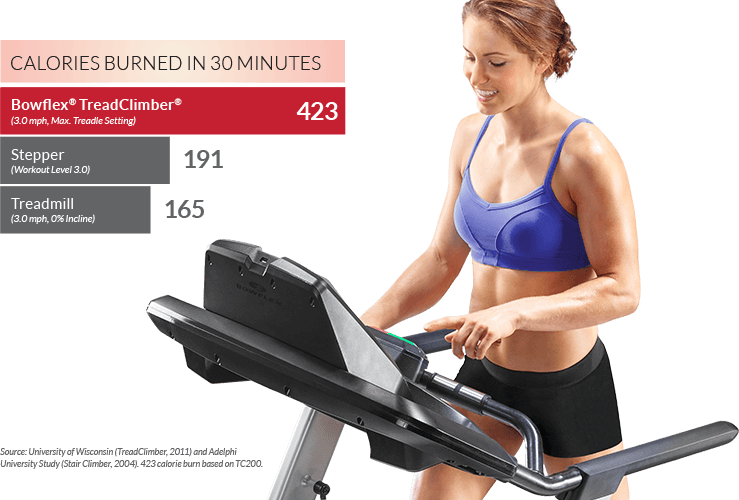 Burn Calories Faster
2.5X More Calories Burned Every Minute‡
Just Walk™ and get a better workout in half the time with a TreadClimber® cardio machine:
Burn up to two and a half times the calories of a treadmill at the same speed.‡
Get an intense cardio walking workout that's easy on your joints.
Adjustable for every fitness level.
Built in motivation with customizable workout programs.
‡ Source: University of Wisconsin (TreadClimber, 2011) and Adelphi University Study (Stair Climber, 2004).
Get the Benefits of
3 Workouts in 1
Better Technology. Faster Results.
The Bowflex® TreadClimber® machines combine the motions of a treadmill, a stepper, and an elliptical for an easy, low-impact workout with high-impact results – and all you do is walk.™
Compare Models
Moving belt lets you WALK FORWARD like a treadmill.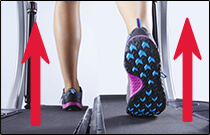 As you move forward you STEP UP like a stair climber.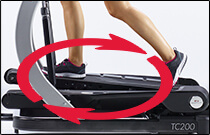 With each step the treadles rise to meet your feet making a smooth, LOW-IMPACT elliptical motion.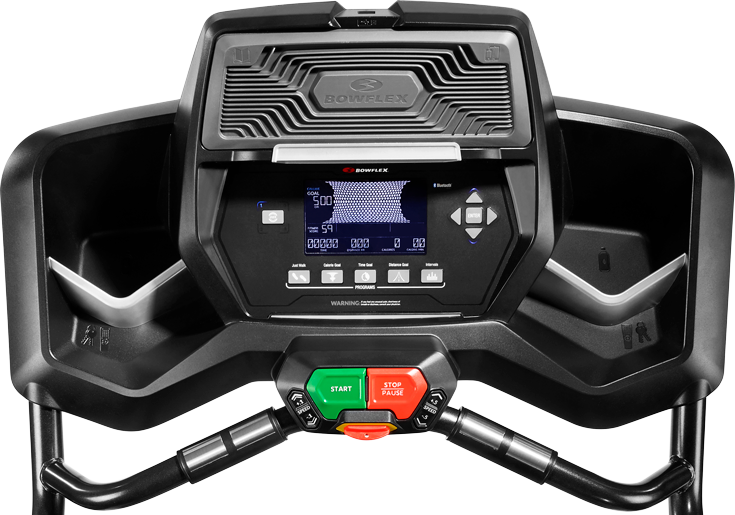 Bells & Whistles
Now They Come Standard
The TreadClimber experience boasts up to 5 workout programs, tracking for up to 4 users and heart rate monitoring across 4 zones. Plus, enjoy your favorite show thanks to the built-in media shelf and USB charging port.
Personal Training
The TreadClimber® App
The Bowflex® TreadClimber® App, designed for the TreadClimber® TC200, is the ultimate tool for setting goals and watching calories melt away.
Set, monitor, and track personal fitness goals.
See your progress each week.
Win awards and get achievements as you hit personal records.
Keep a journal of all your success - if you can track it, you can improve it!
Learn More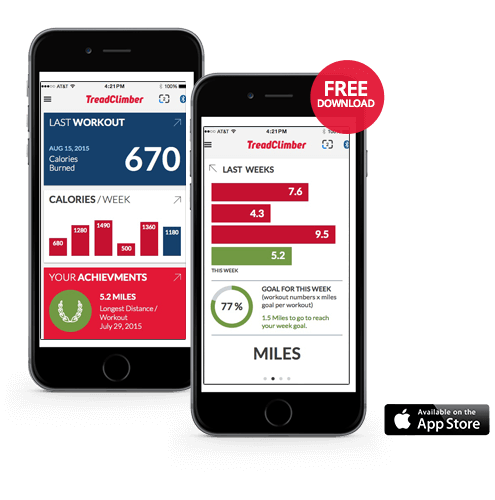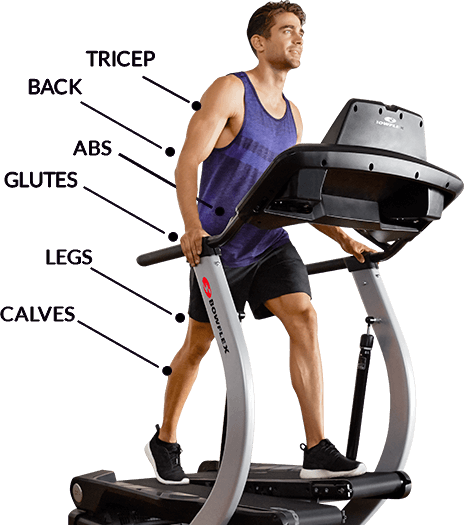 Benefits of Cardio Training at Home
Convenience + Consistency = Success
Cardio training on the Bowflex® TreadClimber® machine will not only help you lose weight, it can help:
Increase your energy level and make it easier to get through your day.
Increase your bone density and reduce your risk of osteoporosis.
Increase HDLs (the "good" cholesterol) and reduce your risk of heart disease.
Reduce back pain.
Increase your metabolism, reduce body fat and make you leaner!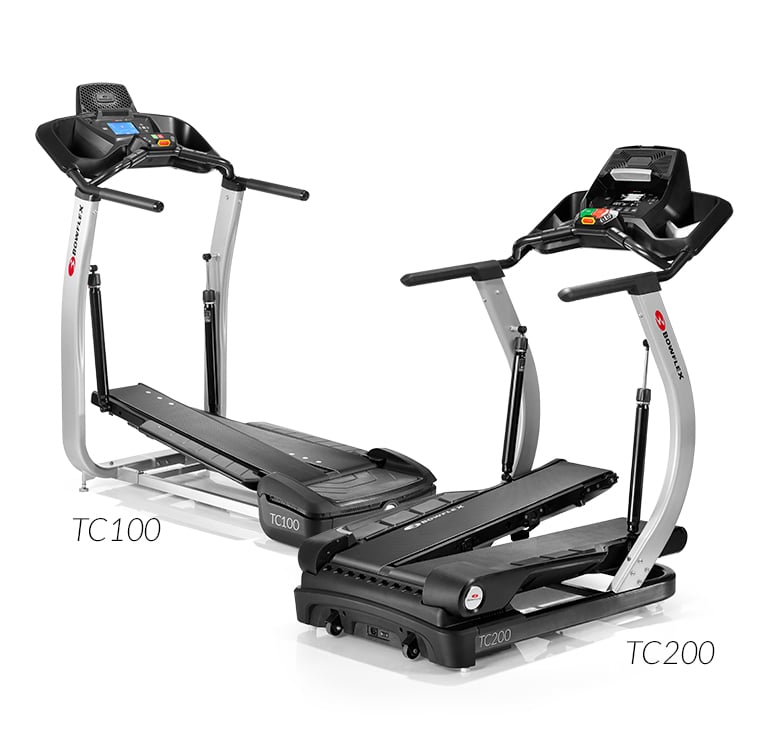 Faster results with 3 workouts in 1.
Compare TreadClimber
Starting at $1,599
Lose weight, burn fat and build endurance in as little as 6 weeks.
Compare Models