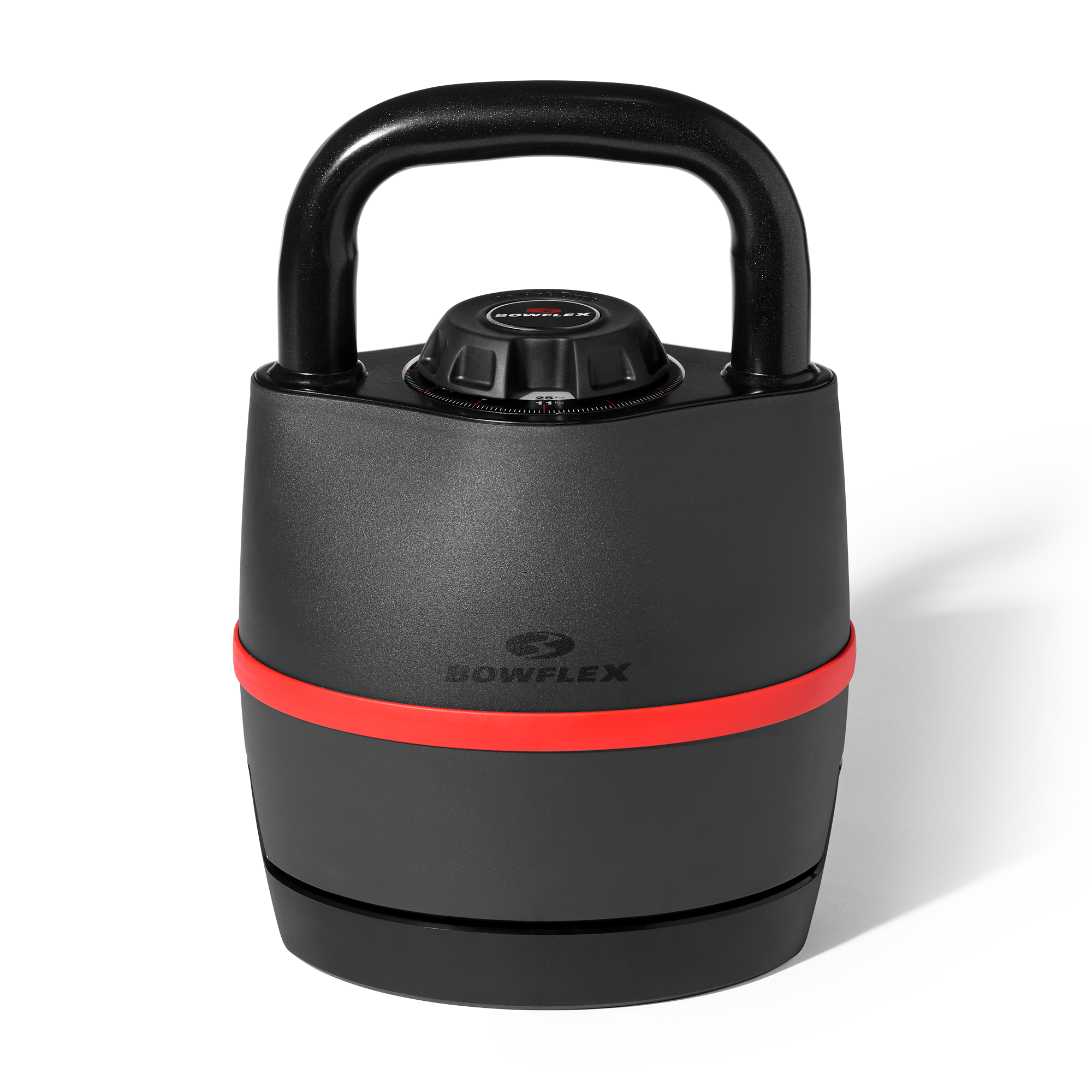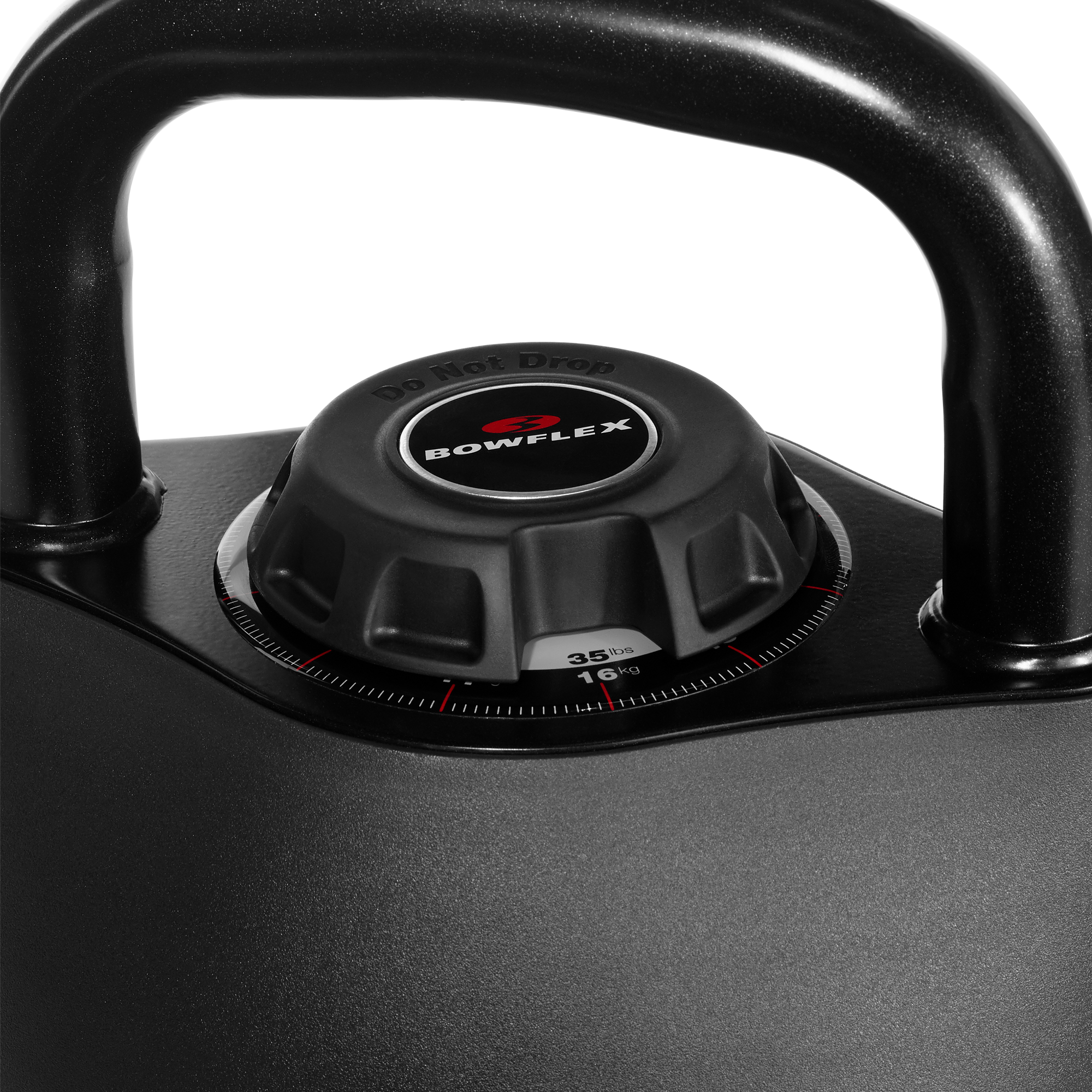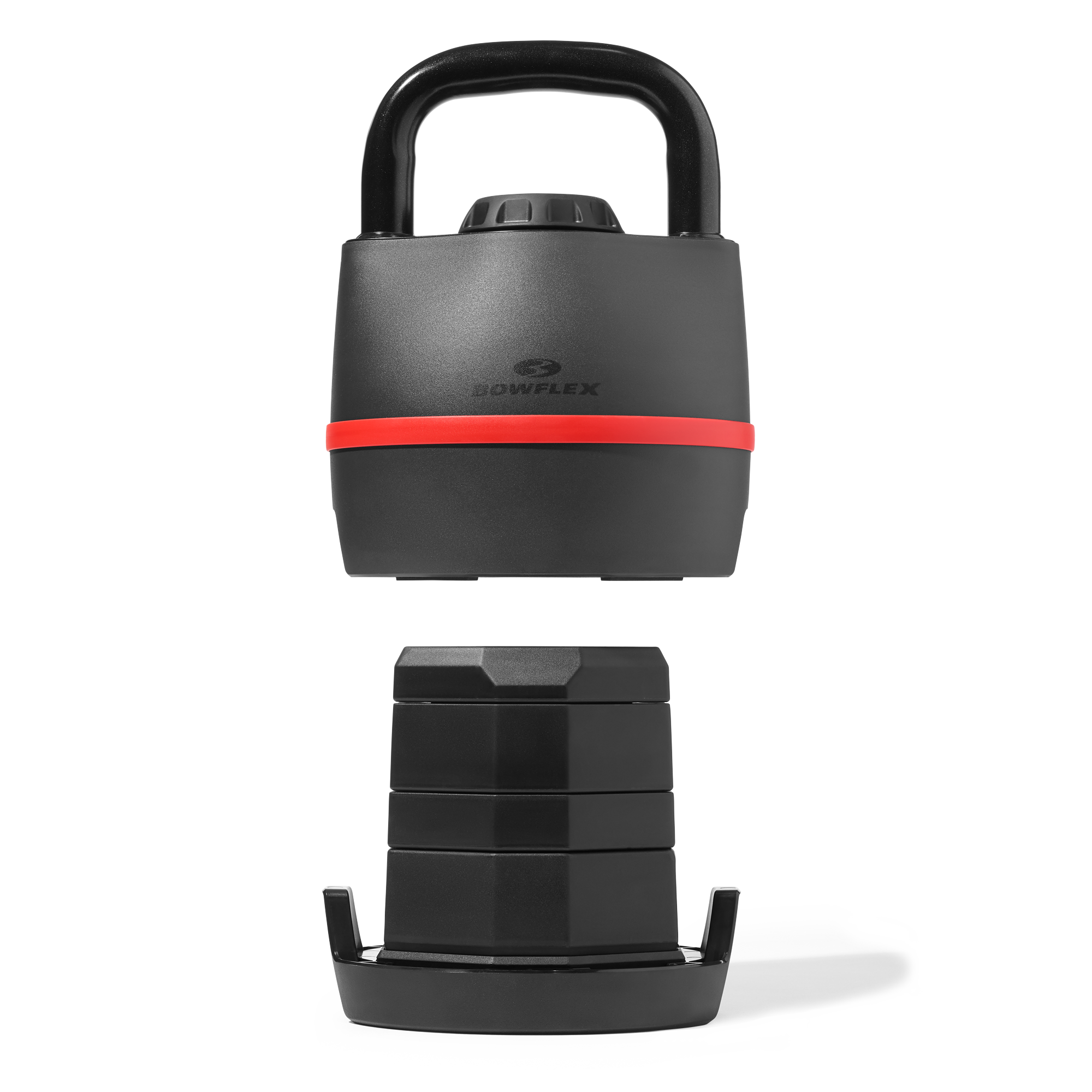 Adjustable Weight Kettlebell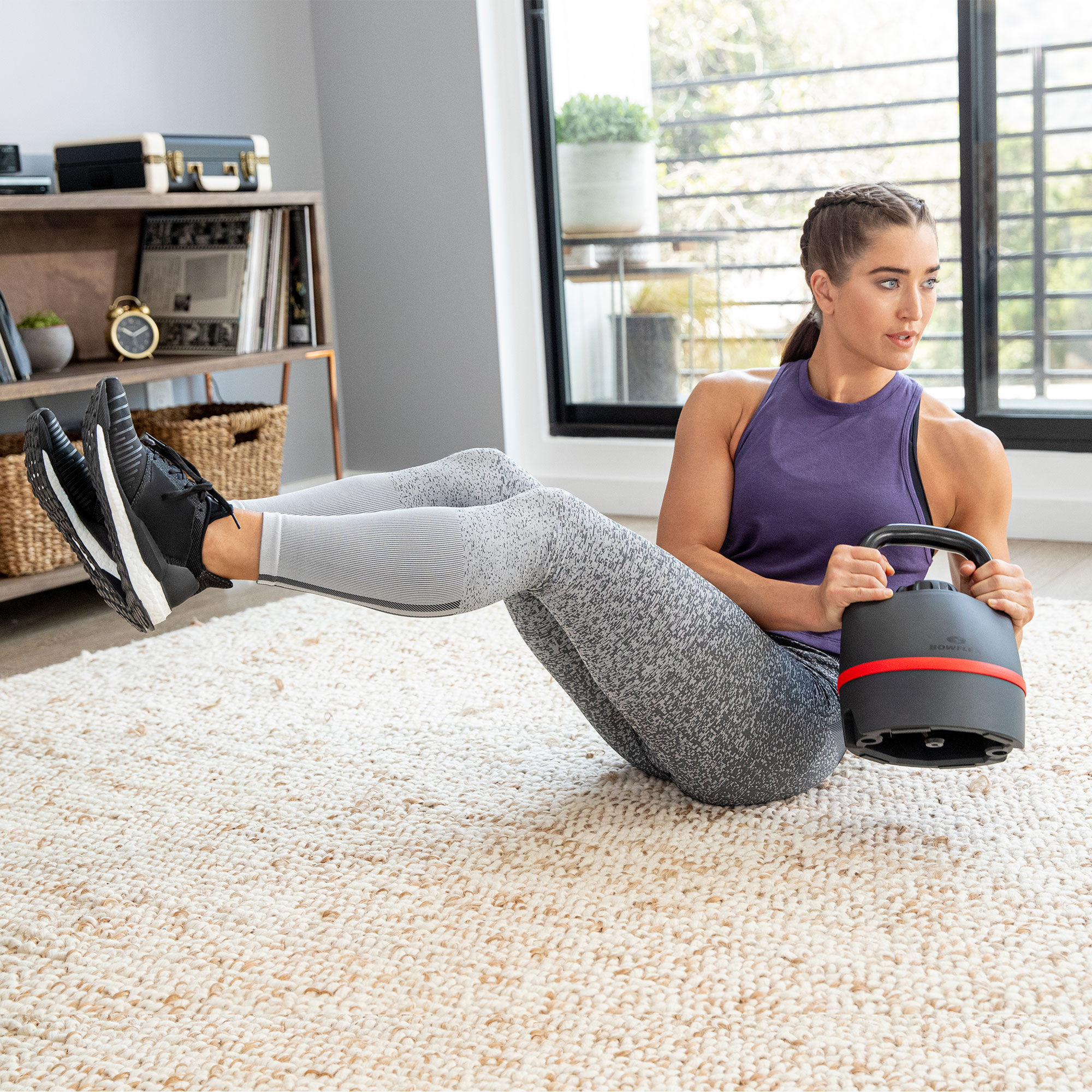 SelectTech 840 Kettlebell Twist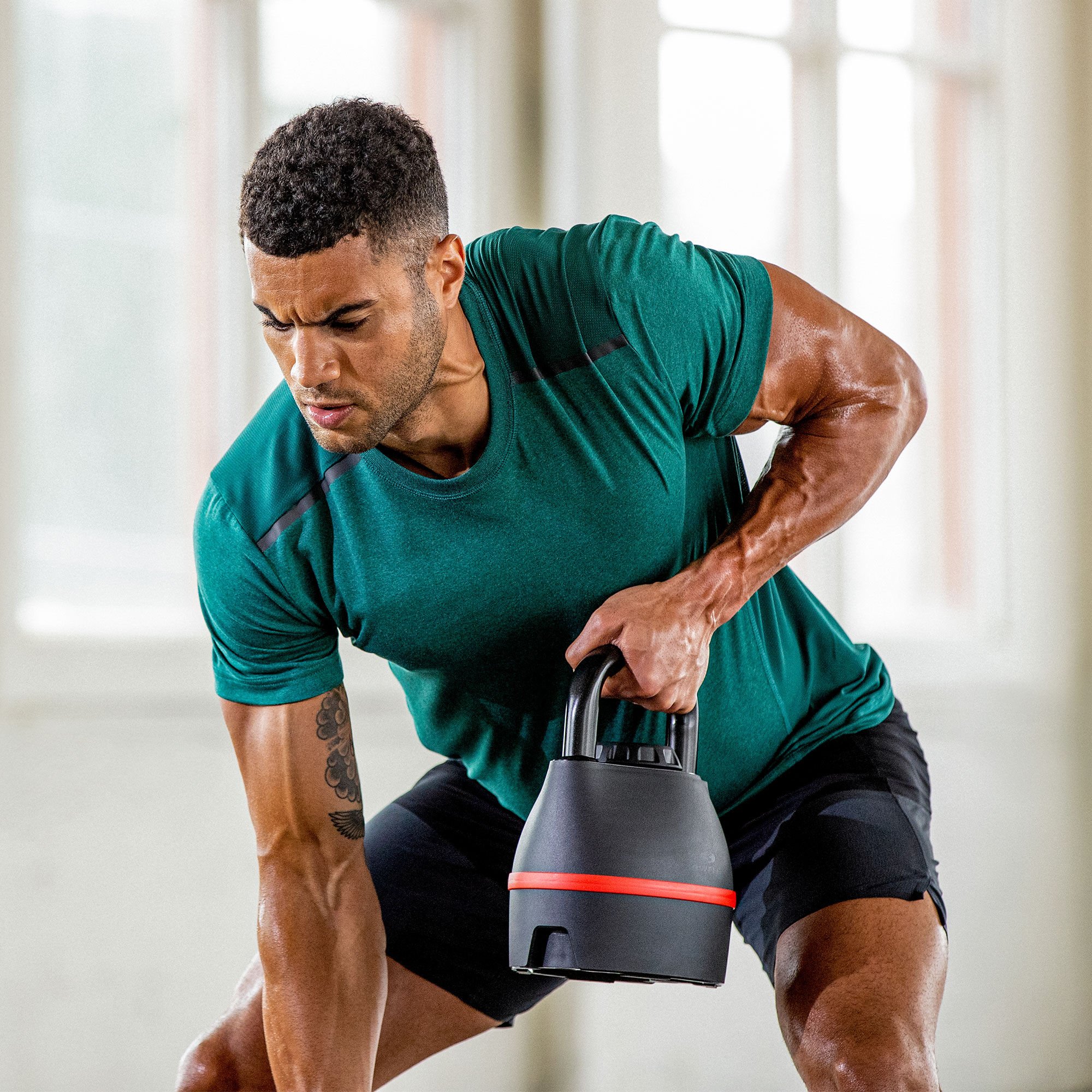 Gorilla Row Exercise with SelectTech 840 Kettlebell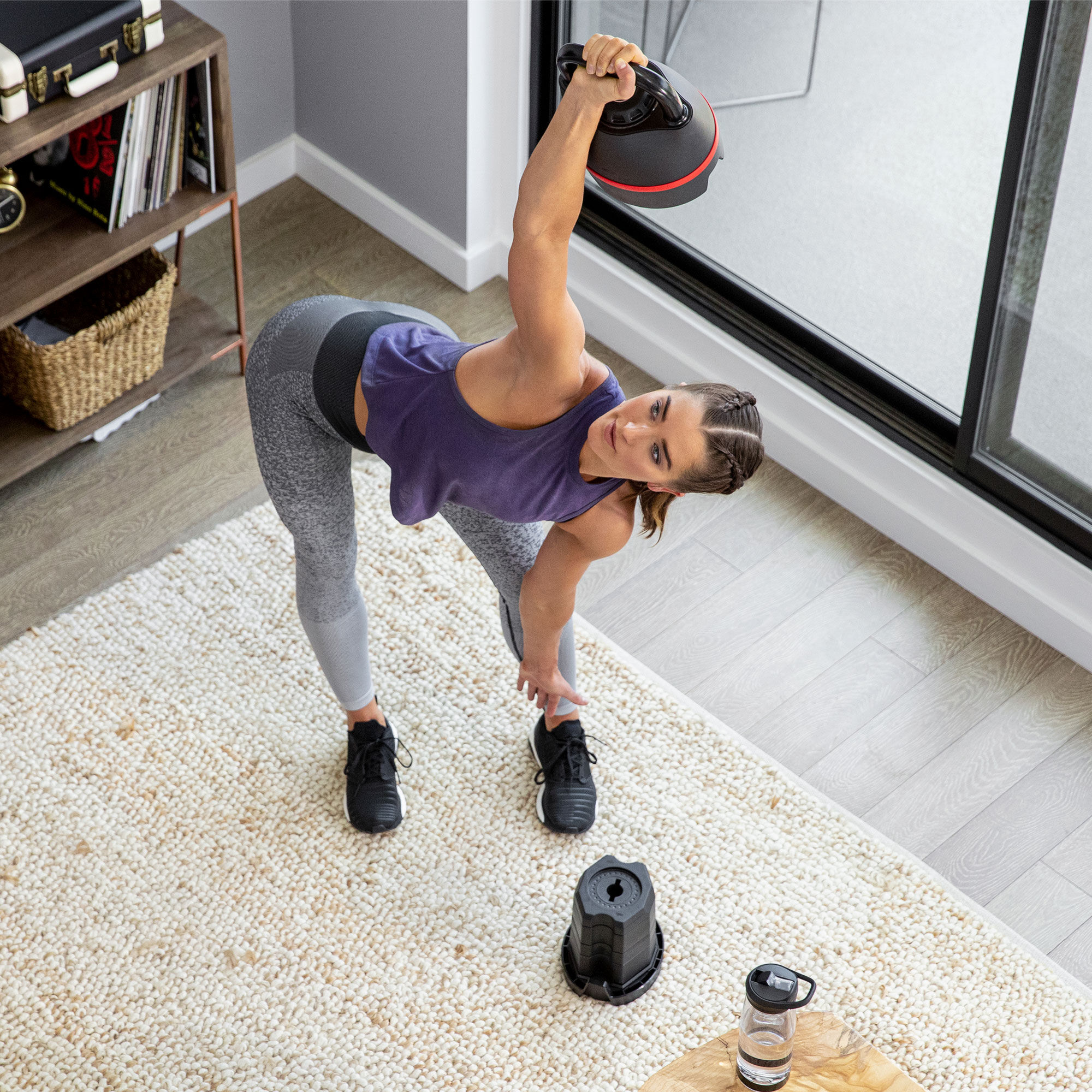 SelectTech 840 Kettlebell Windmill Exercise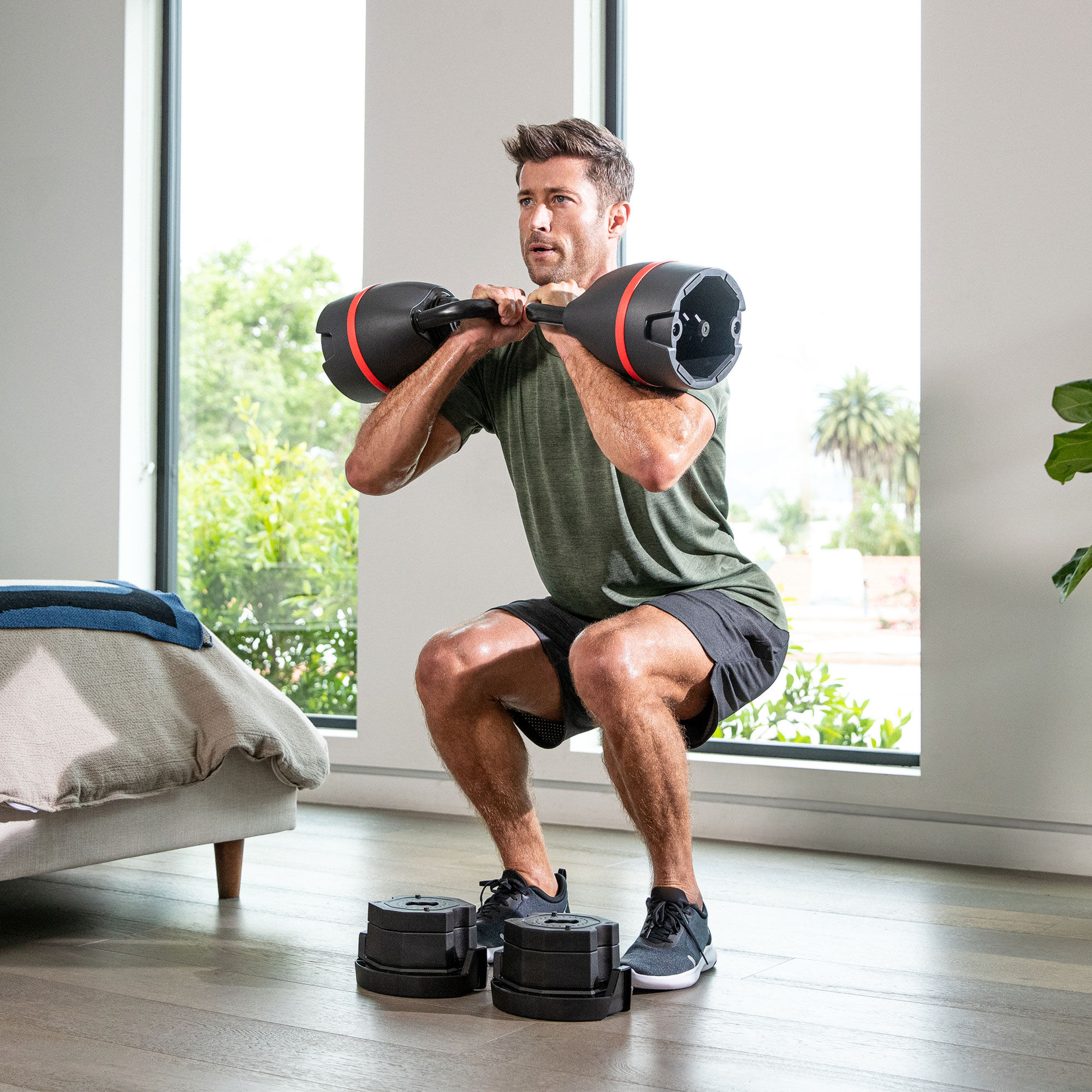 Double Goblet Squat with Two Kettlebells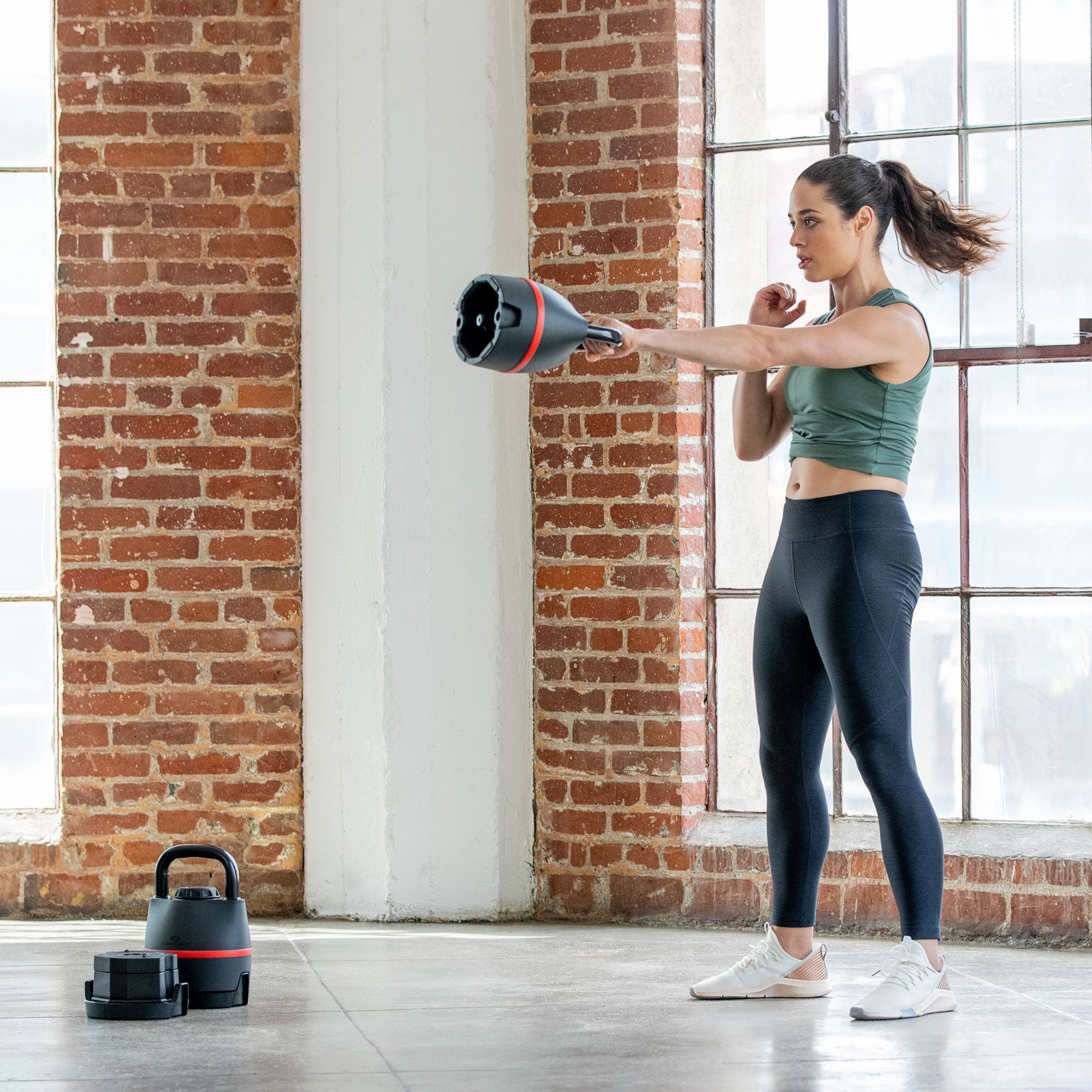 SelectTech 840 Kettlebell Swing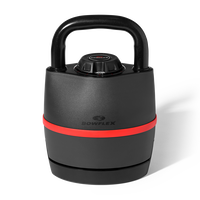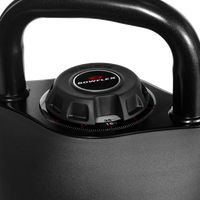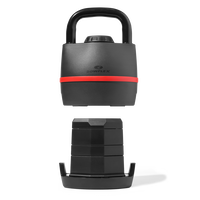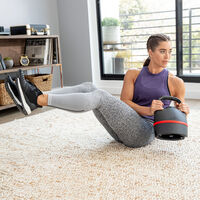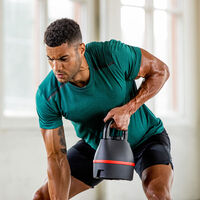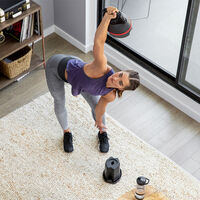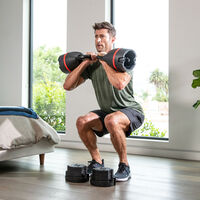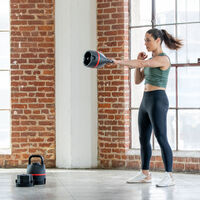 Product Overview
Adjusts from 8 - 40 lbs
Replaces 6 kettlebells
Ergonomic handle
Weight selection dial
Product Features
6 Weights in One System
Select the weight you want with the turn of a dial. 8, 12, 20, 25, 35, and 40 lbs.
Space Efficient
Designed with your home in mind.
Total Body Results
Perform a wide variety of total-body flow workouts.
Kettlebell Technique Videos
Access 24 trainer-led exercises.
Dimensions
8.8" L x 7" W x 12.5" H (22.4 x 17.8 x 31.8 cm)
Warranty
2 years
Please be advised that due to tolerances in the manufacturing process, individual weight plates may vary slightly from their stated weight values.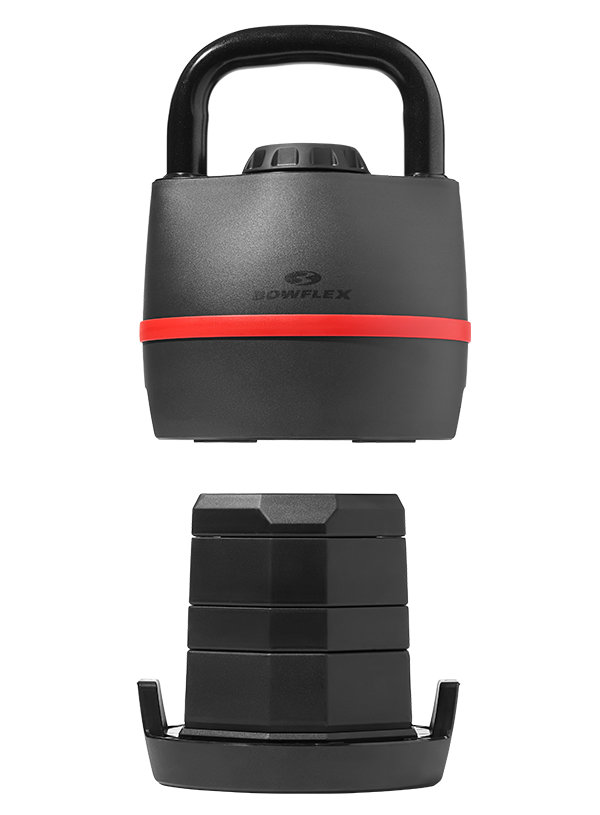 Trainer-Led Technique Videos
Access 24 trainer-led exercises.
Here are a few of our favorite kettlebell exercises to help you get started with your kettlebell.
See More Videos
You Might Also Like
005-0027

Bowflex BMI/Daily Calorie Scale

Description

The Bowflex® BMI/Daily Calorie scale features calories needed per day to maintain current weight, measures your BMI (Body Mass Index), calculates the difference between current weight and goal weight, a large 2.44" x 2.36" dual line display with reverse readout, capacity up to 350 lb, super thin ABS/Glass platform, 8 user memories, 4 brand name AAA batteries, included, 5 year warranty.