Images
Product Video

Bowflex Max Trainer M8 Performance Pack
Details
https://www.bowflex.com/max-trainer/m8-pack/100813.html
Promotions
Save $450 - Includes Free Shipping!
Details

Enter the coupon code BF18 in the shopping cart to get $300 Off and Free Shipping with your purchase of a Bowflex Max Trainer® M8 Performance Pack.

"Save $450" reflects the total savings received in promotional value when you purchase a Bowflex Max Trainer® M8 Performance Pack. Offer only valid within the 48 contiguous states of the continental U.S. We regret we cannot ship to P.O. Box or international destinations. Offer not available with any other offer and is subject to availability and may change at any time. Price is subject to change. Offer is valid once to a customer and excludes previously placed orders. Offer is not valid at retail stores or outlets. Offer valid through 12/03/2018 @ 11:59 pm PT.
Additional Information
Maximize your fitness experience.
The Bowflex® Max Trainer® M8 Performance Pack is our premium solution, combining the Bowflex® M8 machine with a customized Samsung Galaxy Tab E 9.6" Tablet. With an armband heart rate monitor, Bowflex machine mat, video workouts*, and advanced tracking capabilities, the Performance Pack gives you the tools needed to bring your fitness journey to life! The Max Trainer® M8 is our top-of-the-line model, featuring enhanced dual-mode LCD/LED screens, multi-grip dynamic handles, aerobars, burn rate display, 20 resistance levels, and a premium media rack. The M8 burns, but the M8 also learns thanks to the all-new Max Intelligence™ platform featuring dynamic coaching from "Max".* As you train, Max speaks to you, coaching and adjusting to your needs as you maximize calorie-burn in every workout!*


*Separate subscription required. The list price does not include the cost of the Max Intelligence™ subscription.
M8 console

M8 Resistance Fan

M8 pedals

Samsung tablet
Product Features
Max Intelligence™ platform-enabled1

20 levels of resistance

Enhanced dual-mode LCD/LED screens

Unique burn rate display

Includes Samsung Galaxy Tab E 9.6" Tablet

Premium media rack for tablet or smart phone

Connectivity for up to 4 individual users

Multi-grip, dynamic handles

Bowflex machine mat

Heart rate monitor (integrated contact grips + arm band)
Full Specs
1The Max Intelligence™ App is compatible with Apple devices on iOS 10.0 or greater and most Android devices with version 5.0 or greater.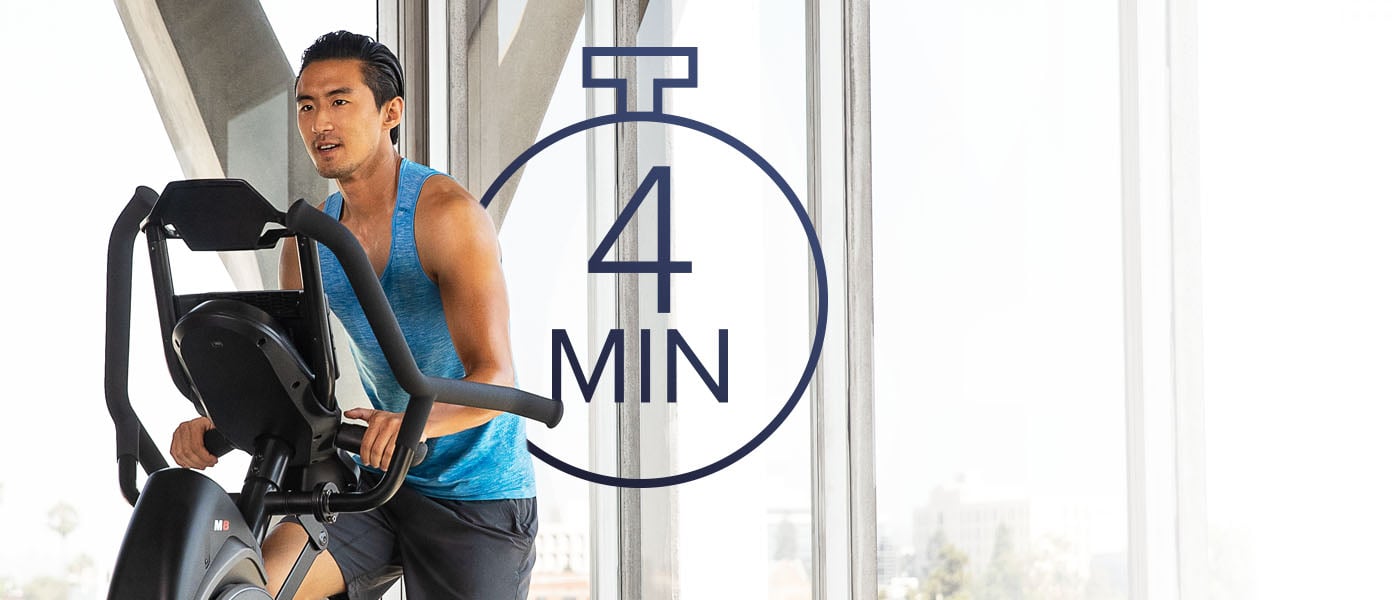 Less Time,
Max Results
Research tells us that "lack of time" is the #1 barrier to working out. Whether you've got 4 minutes to burn or 30, Max gives you the cardio benefits of a much longer workout in less time.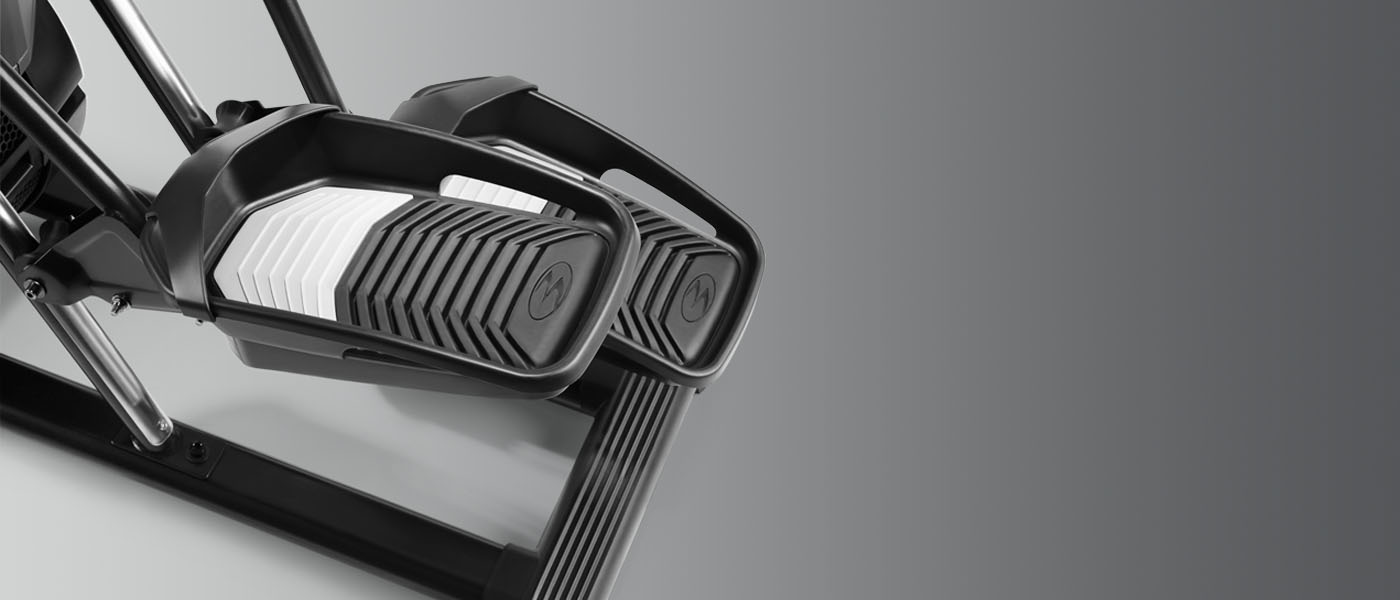 Max Muscle Activation
Max's unique motion can provide greater activation of the upper body muscles than an elliptical.‡
‡ 2013 study comparing muscle activation for tricep, bicep, anterior deltoids, and pectoralis major.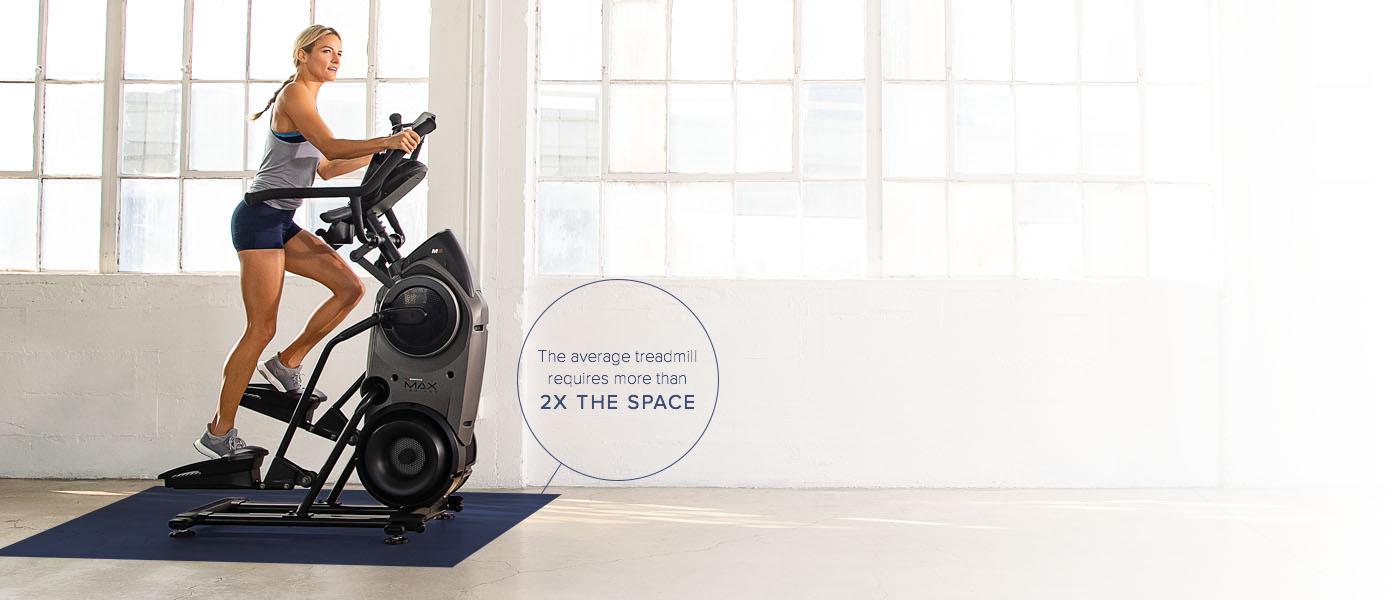 Compact Design
At a fraction of the size of most ellipticals and treadmills, the Bowflex Max Trainer is the epitome of form meeting function. The Max Trainer's ultra-small footprint means you can get a gym quality workout in nearly any room of your home.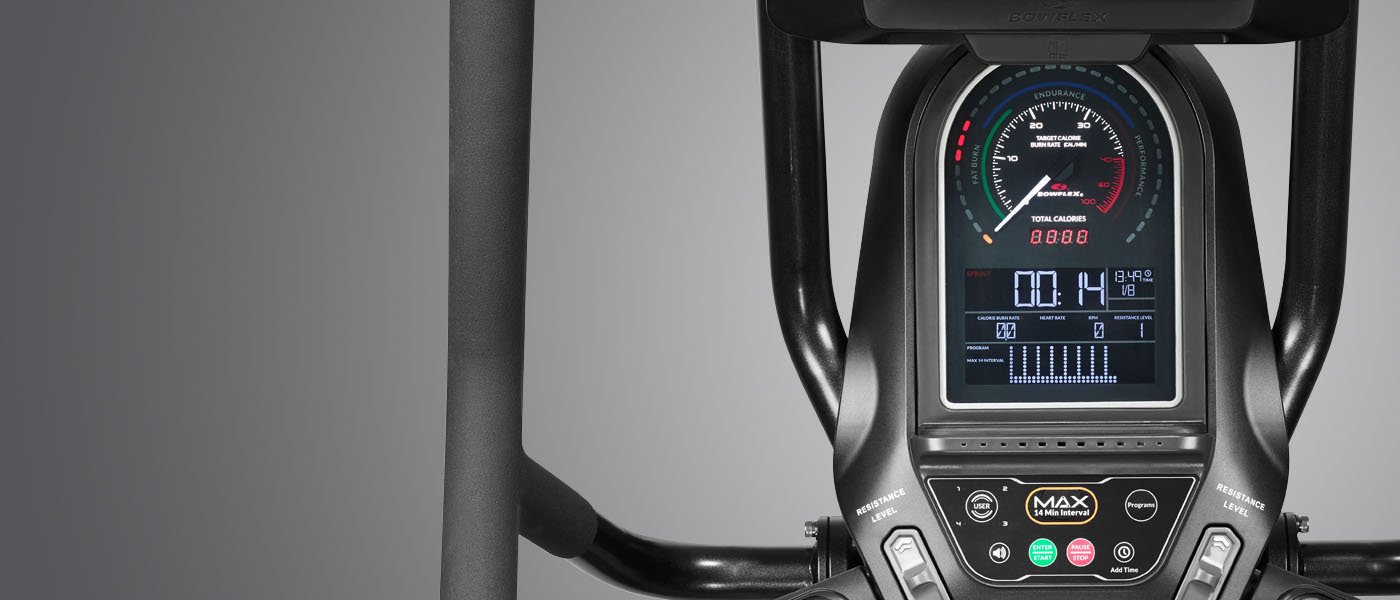 Max Motivation
MAX's unique BURN RATE display puts you in control, showing you how many calories you're burning every minute and setting activity level targets throughout your workout. It's an incredibly motivating tool that pushes you to challenge yourself in every workout.
You Might Also Like
10293

Bowflex Cardio Machine Mat

Description

This professional-quality mat is designed to fit under your TreadClimber or Max Trainer cardio machine, providing added stability and giving your workout area a clean, finished look while reducing wear on your carpet, tile or wood floor. 4'9" L x 2'11" W (145 L x 89 W cm).

Fits TreadClimber models: TC200, TC100, TC20, TC10 and TC5 machines.
Fits Max Trainer models: M3, M5, M6, M7 and M8 machines.

003-4182

Description

Superabsorbent, microfiber towel is essential for every cool down.

100131

Bowflex SelectTech 552 Dumbbells

Description

These adjustable dumbbells replace 15 sets of weights. Weights adjust from 5 to 52.5 lbs in 2.5 lb increments up to the first 25 lbs. Easy-to-use selection dials for adjusting weights. They are sold as a pair. Easily switch from one exercise to next and with the turn of a dial you can change your resistance, enabling you to gradually increase your strength. Versatile workout for your legs, back, chest, abs, shoulders and arms. Compatible with the free Bowflex SelectTech® training App for iOS and Android.