Winter Exercises to Keep You Moving Till Spring

After the holiday craziness settles and the routine of winter sets in, you might find yourself with something that seemed impossible a few weeks ago – more free time!
With this new found free time, you are probably looking to try out some new indoor workouts, while the weather is still frigid. To help you out, we rounded up some of the most popular winter workouts, as well as a few of our personal favorites for you to check out:
Get Back Into the Groove
If you are getting back into working out after an extended period of time off, starting with a few yoga sessions might be smart move. Dust off the cobwebs and get your body used to moving again with some focused breathing, gentle stretching and balance work. Here are a few essential yoga poses to try if you are just starting out.
Take It Up a Notch
If you are feeling ready to get your heart rate up to a higher level, but still want the stretching benefits of yoga, this bodyweight yoga workout from Trainer & BowFlex Contributor Amy Kiser Schemper is right up your alley.
Pedal Power
During the summer it can be great to get outside for your workout, but when the temps drop below freezing, an indoor cycling ride is a great way to keep fit. If cycling classes are more your style, but you aren't up for the drive to the studio – you are in luck thanks to technology. Now with bikes like the BowFlex C6 bike, you can stream your favorite cycling classes from the comfort of your home at a more affordable price.
Run the World
If running is more your style, a treadmill interval workout is a great way to keep things fresh and interesting when you can't get out on the open road or trails to run. With an interval workout, you alternate between walking, jogging and running for set periods of time, which allows you to catch your breath between sprints. If you've never tried interval training on a treadmill before, check out this treadmill workout to get started.
HIIT It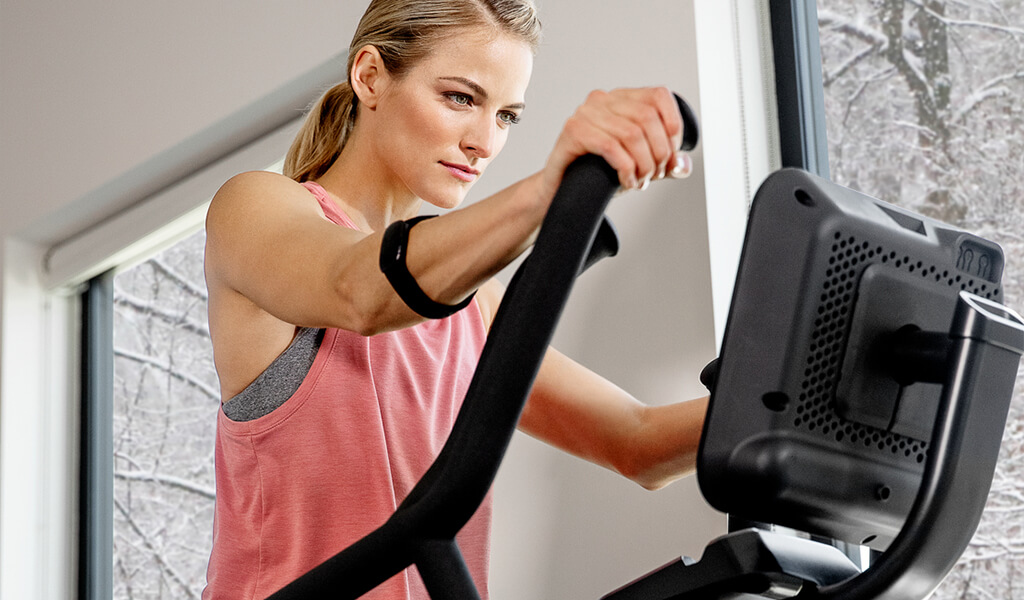 At the end of the day, nothing is faster than a HIIT workout. HIIT workouts can be done with or without equipment and allow you to tailor them to fit your fitness level and the amount of time you have available to exercise. BowFlex Fitness Advisor Amy Dixon shares how you can break a sweat using just your bodyweight as well as a new interval exercise you can try on your BowFlex Max Trainer.
You may also like
Four Tips To Keep You Working Out All Winter