What Moves You: Presenting Innovative Equipment to Make Every Workout a Great One

What moves you? Finding the answer to that question means finding your fitness motivation. It may seem like a simple question, but for many of us, our motivation to get moving changes throughout our lives. Whether it's becoming a new parent and wanting to stay healthy for your children, the anticipation of a big event, or a recent health diagnosis, it's important to constantly evaluate yourself and look for daily motivators to get moving.
That's why our Nautilus, Inc. team is taking on the Big Apple this week to help others find the inspiration behind what moves them, as well as introduce new additions to the Bowflex® and Schwinn® families.
From cutting-edge strength equipment to calorie-scorching cardio wonders, innovation and technology are just a few more ways we're motivating, empowering and helping others achieve and maintain a healthy lifestyle. We're excited to share a first look with our Bowflex Insider readers:
Bowflex® SelectTech® 560 Dumbbells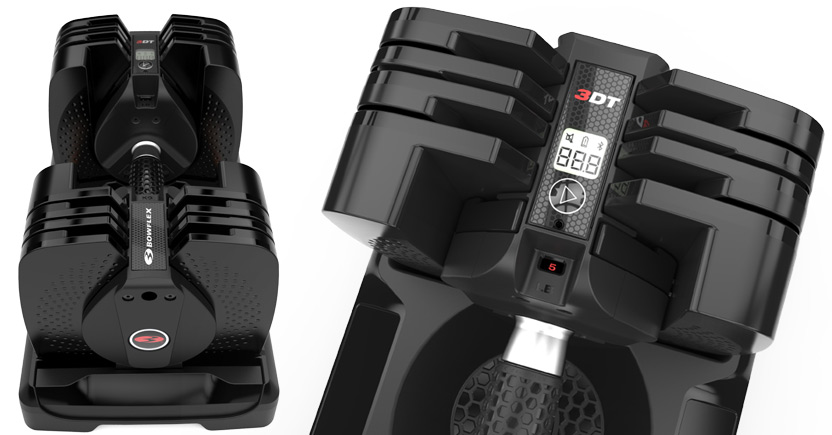 Weight training just got a heck of a lot simpler with the Bowflex® SelectTech® 560 Dumbbells. Not only are they the first-ever smart dumbbells that record reps, weight lifted, and rep speed, but the weights also send your workout data via Bluetooth® technology directly to your iOS or Android device.
Download the accompanying 3DTrainer® app and explore the different video exercises, workouts, and programs that come preloaded.
Bowflex® TreadClimber® TC100 and TC200
What's low-impact, burns up to 2.5 times more calories than a treadmill, and just had a technology makeover? The Bowflex® TreadClimber® line.
This machine is the perfect solution for someone recovering from an injury or just starting to get back into shape because all you have to do is walk. The TreadClimber combines the motions of a treadmill, a stepper and an elliptical - all in one.
The TC200 also tracks and stores up to four users' workout data, and the new TreadClimber® App allows you to set, monitor and track personal fitness goals. The app automatically shares data with popular dashboards, including: MyFitnessPal®, Apple Health Kit, and Google Fit, making it easier than ever to get a full picture of your personal health and fitness.
Schwinn® Airdyne® AD Pro Total Fitness Bike
Sometimes you don't need to completely reinvent the wheel. The new Schwinn® Airdyne® AD Pro Total Fitness Bike takes a good thing and makes it even better. The AD Pro uses the iconic wind-resistance Airdyne technology to target a full body workout. This smart machine adapts to each user by increasing resistance the harder you pedal. The AD Pro's durable commercial-grade components are made to resist the abuse of continued use in commercial environments - so don't be surprised when you see this beauty popping up at your local CrossFit box or rehabilitation facility - while the bike's compact design also makes it ideal for the ultimate at-home workout experience.