Vegan Mint Chocolate Protein Balls

Just 10 minutes and seven ingredients to make this healthy holiday treat!
I love making special treats this time of year, but not every treat needs to be a total indulgence. With these festive protein balls I can get my favorite mint chocolate combo, while still keeping it healthy!
The best thing about these protein balls is that they are so easy to make. Just mix, roll, and toss them in the fridge for later. They should keep for about one week in an air-tight container in the fridge, so you can have a quick, healthy, sweet treat whenever cravings strike.
Not into chocolate? I use a vegan protein powder for the chocolate flavor, but if you wanted a plain candy cane flavor you could instead use the same amount of vanilla protein powder!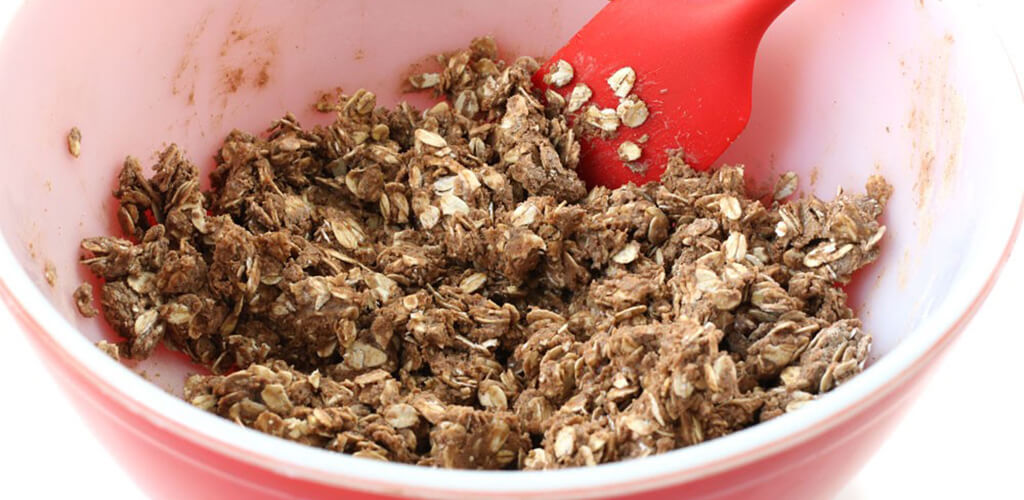 Vegan Mint Chocolate Protein Balls
Author: Sam Turnbull—https://itdoesnttastelikechicken.com/
Prep time: 10 minutes
Chilling time: 30 minutes
Total time: 40 minutes
Servings: 14
Serving size: 1
Nutrition per serving*:
Calories 116Fat 6 gCarbs 11 gFiber 2 gSugars 4 gProtein 6 g
*Nutritional values are an approximation and will vary based on different brands used.
Ingredients
1 1/2 cups rolled oats
1/2 cup almond butter (sub another nut or seed butter if preferred)
1/2 cup vegan chocolate protein powder
3 tablespoons agave or maple syrup
2-6 tablespoons non-dairy milk, such as soy or almond
1/4 teaspoon peppermint extract
Crushed candy canes (optional for decoration)
Directions
In a large bowl, mix together the rolled oats, almond butter, vegan chocolate protein powder, agave, 2 tablespoons of non-dairy milk, and the peppermint extract. Stir to combine. Some protein powders are more absorbent than others, so add more non-dairy milk as needed, 1 tablespoon at a time until you reach a stiff and slightly sticky dough.
Using your hands, take about 2 tablespoons of the dough and roll into a ball. Repeat with the remaining dough to make all the protein balls. Chill the balls in an air-tight container in the fridge until firm. Store in the fridge until ready to enjoy.
Optionally you can sprinkle or roll the balls in crushed candy canes for garnish if desired. Note that the candy canes will melt if left on the balls overnight, so do this just before serving.
Sam Turnbull is the creator of the popular vegan recipe blog It Doesn't Taste Like Chicken, which receives over 1 million page views monthly. She is the author of the cookbook Fuss-Free Vegan published by Appetite by Random House, which has over 300, 5-star reviews on amazon.com. Additionally, she hosts a YouTube show also called It Doesn't Taste Like Chicken. Sam and her recipes have been featured across TV, radio, magazines, newspapers, podcasts, public speaking events, prominent websites sites, and in notable cookbooks. Contact her on her blog or Instagram @itdoesnttastelikechicken.
You may also like
Recommitting to Your Health After An Injury