Stronger Every Day: San Francisco Fitness Solutions

We introduced our influencer team to BowFlex's newest product offering, the C6 bike. The influencer team had the opportunity to test-drive this indoor cycling experience and get a feel for how BowFlex can help reach time-crunched individuals in San Francisco who are also on a budget due to the extreme housing costs associated with the city.
The two biggest obstacles individuals in San Francisco face when it comes to achieving long-term success with their fitness goals are Time, Affordability, and Variety.
Time
Many individuals and families in San Francisco spend their time commuting, working, preparing meals, and tackling a variety of daily errands that simply take a lot of time. The C6 bike offers a great workout that can be achieved from home – before work, after work – anytime that fits. Perhaps best of all, the C6 is suitable for both homes and apartment buildings due to its small size and smooth, quiet ride. If 4AM is the only time to get a workout in? No problem. You won't wake the neighbors, the spouse, or even the dog with this time-saving ride.
Affordability
It's no secret that San Francisco has some of the highest housing prices in the country. It's an expensive city to live in, and it isn't always easy to find a reliable, quality indoor cycling solution that doesn't break the bank. The C6 offering delivers an affordable, BowFlex-quality cycling experience at half the price of other bikes on the market. Plus, you aren't forced into paying for expensive monthly subscription fees. With the C6, you have access to over a dozen different app experiences, and you're in full control of choosing the option that fits you best.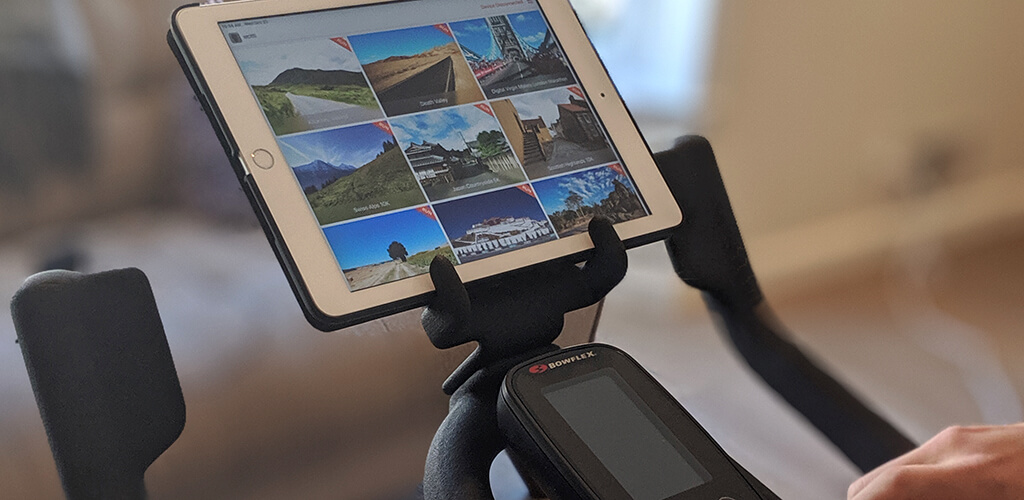 Variety
Did we mention over a dozen app experiences to choose from? Variety is one of the best ways to ensure long-term success in a fitness journey, and the C6 Bike offers plenty of it. You'll have access to Peloton®, Zwift®, Explore the World™, Strava®, Suffestfest, Rouvy, FulGaz, Tacx, TrainerRoad, Under Armour Record®, MyFitnessPal®, Google Fit, and Apple Health. Plus, you can experience your workout from your tablet, phone, or TV with Apple TV or Chromecast. Experiment with whichever experience you like best while not having to worry as much about whether you enjoy having a bright 22" screen in your face during an early morning workout.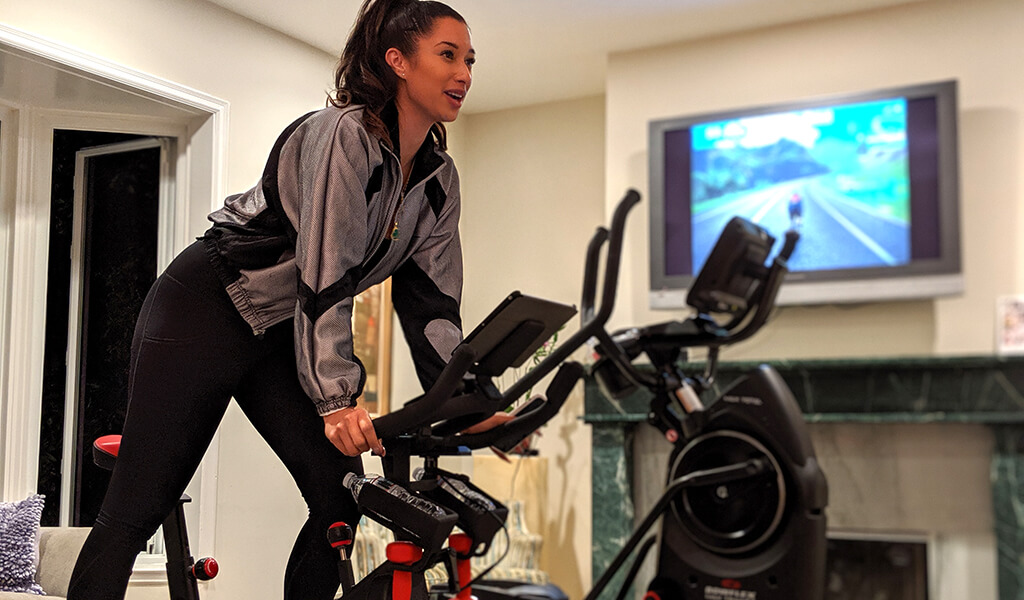 By giving our users the gift of time, affordability, and variety, we can help them stick with their fitness journey for the long-term and help San Franciscans stay on track for life.
Stay tuned for the final portion of our Stronger Every Day: San Francisco tour including a delicious salad recipe that you don't want to miss!
You may also like
Stronger Every Day: San Francisco