Stronger Every Day: San Diego Connectivity Solutions

At BowFlex, we understand the challenges and benefits of a connected world, and we want to make it easier for you to stay connected without sacrificing your health and fitness. That's why we've developed new and affordable fitness products that combine connectivity with adaptive workout programming. We offer no-guess-work solutions that provide the guidance you need and the variety you crave to help you stay on track for a lifetime of success. With connected fitness, you'll not only survive - but thrive - in this ever-busy world.
But what are the biggest gains one can achieve from a connected workout? Here are the three biggest benefits of connected fitness:
Variety
Connected fitness provides access to dozens of experiences to choose from while you work out. Gone are the days of staring at a console and watching the time tick on by. Connected fitness delivers a wide range of experiences that are accessible through either your product's built-in touchscreen, or via BYOD (bring your own device) from your tablet, smart phone, or smart TV. You can explore different app experiences such as JRNY™, Peloton®, Zwift®, and Explore the World™ while syncing your data with apps like MyFitnessPal®, Google Fit, and Apple Health. You can even mix things up by cruising along to some of your favorite shows on Netflix and Amazon Prime Video. No matter which route you choose, you can rest assured knowing that connected fitness will keep you engaged with your fitness adventure and will grow with you as your interests – and time commitments – change.
Time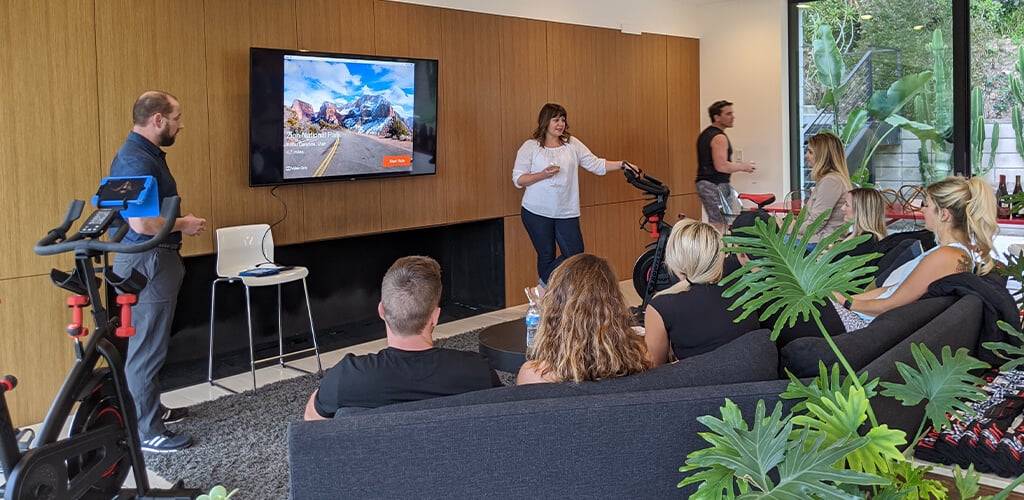 Many individuals and families across America spend their time commuting, working, preparing meals, and tackling a variety of daily errands that simply take a lot of time. And in an ever-connected world, finding extra time is only getting more difficult. Connected fitness, particularly the JRNY™ experience, helps you prioritize time commitment when it comes to working out. If you want to watch a couple TV episodes and cruise long for a couple hours? The JRNY™ experience makes it easy. If you need to squeeze in a 5-minute workout while the morning coffee is brewing? The JRNY™ experience provides the adaptive programming to make it happen, optimizing your workout to maximize the benefits – no matter how much time you have.
Affordability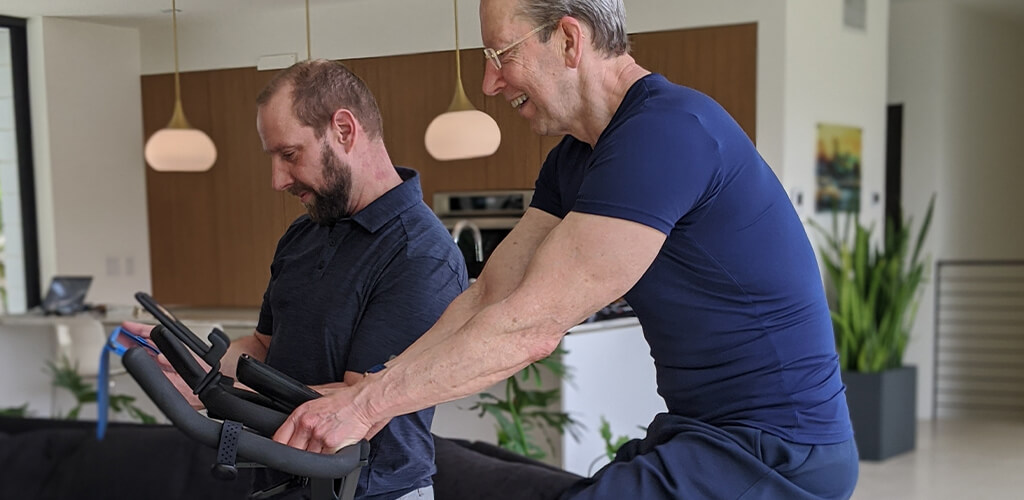 It isn't always easy to find reliable fitness solutions that don't break the bank. That's why we provide affordable, connected fitness solutions like the BowFlex C6 Bike. The C6 delivers a quality, connected cycling experience at half the price of other bikes on the market. You can get the same connectivity experience as more expensive options. Rather than viewing your experiences from a built-in touchscreen, you simply view it from the tablet, smart phone, or smart TV that you already own, cutting down the total cost and providing you with the best fitness experience – no matter your budget.
If you struggle with motivation, time commitments, and affordability when it comes to your fitness journey, check out our collection of connected fitness products. Stay tuned for the final portion of our Stronger Every Day: San Diego tour including a delicious tortilla recipe!
You may also like
Stronger Every Day: San Francisco