Outdoor Workout Alternatives

As fitness facilities remain closed or limited in capacity, certain workouts and recreational sports – such as swimming, tennis or basketball – may not be as readily available as they were pre-COVID. While these hurdles may have left some gaps in fitness routines, it doesn't have to be the end of our favorite hobbies or workouts; it's just time to get creative.
It may require a little extra effort to step outside of our comfort zones, but this is how you can find new interests or hobbies. Check out a few clever alternatives for what you can do instead to make the most of the situation:
Public Pool Closed? Have No Fear: If you are an avid swimmer and eager for the day you can dive into a pool again, then we have a suggestion. The spread of COVID-19 in pools, lakes, rivers, and beaches primarily depends on how many people are occupying the waters. Since the CDC confirms COVID-19 is not transmissible through water, as long as you are swimming in spaces at a safe distance from others then this is still an option for those living near an open body of water. So, if you're able, consider investing in a wetsuit and try swimming at your nearest lake, river or beach.
Don't Ditch the Racquet: While the tennis courts may be closed, there's no need to put the racquet away. There are plenty of alternatives that don't require a tennis court and allow you to play from home at a safe distance, such as badminton. If you are lacking a partner, find a dense wall (preferably stone, brick or concrete) to lob the tennis ball against. After all, your biggest competitor is yourself, right?
Backyard Turned Gym: Just because gyms are closed doesn't mean your workouts have to come to a close as well. Instead, try bundling up and getting outside for your workout. This will get you out of the house, and possibly encourage you to complete the workout quickly and get out of the cold. If you're in need of inspiration, check out this video on embracing outdoor winter workouts.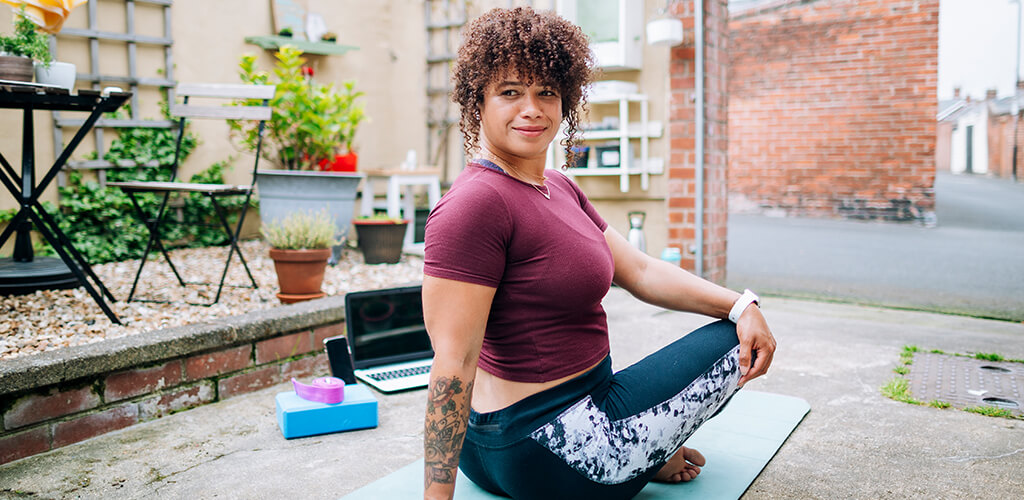 Slam Dunk: Basketball courts are hard to recreate in a tiny apartment. However, big spaces such as a garage or parking spot could serve as an alternative location to dunk some hoops. You might have to move some things around to make room, but it'll give you a competitive advantage once you're back on the court.
Once these fitness options are available again, it'll feel great knowing you never missed a beat in your workout routine – and you might even be able to pick up right where you left off. All it took was a bit of creativity and a little extra effort!
You may also like
Fit Tip: Substitute Workouts