Have Your Grilled Cheese And Eat It, Too

Did you know that April is National Grilled Cheese Month? You've heard it here, folks. The grilled cheese has its own national day, too – April 12th. So grab your favorite cheeses and let's get down to business.
If you're looking to indulge in a grilled cheese (who isn't?) but don't want to feel like it's a full-on cheat meal, here are a few ways to build on the old classic without going too far off track of your meal plan. Before I dive into the good stuff, I want to mention there is one tip I won't skip no matter how unhealthy it may sound because I think it's critical to any good grilled cheese. And that's a nice schmear of mayo on the backside of the bread – this gives that perfectly light brown and crispy bread, without any burning. Trust me. You'll never make a grilled cheese without it again.
Go Green
Making a healthier meal isn't always about getting rid of things, a lot of times it's about adding. Pack on the veggies and greens by using add-ons like spinach, arugula, and avocado.
Use A Healthy, Whole-Grain Bread
Rather than using nutrition-void white bread, use healthy, whole-grain grain bread so you can benefit from the protein and fibers in the grains and seeds.
Go Low-Carb With Cauliflower
If you're feeling adventurous and want to limit the carbs, try a cauliflower "grilled cheese" using riced cauliflower as the base of the bread. If you're looking for a recipe, give these Creamy Tomato Soup + Cauliflower Grilled Cheese Bites a try.
Stay Open
Another way to lower the carbohydrates is to make an open face grilled cheese. Here you'll use one piece of bread instead of two, reducing the number of carbs and calories while still feeling satisfied. This open-faced tomato, pesto, and fresh mozzarella grilled cheese is an easy oven-baked grilled cheese.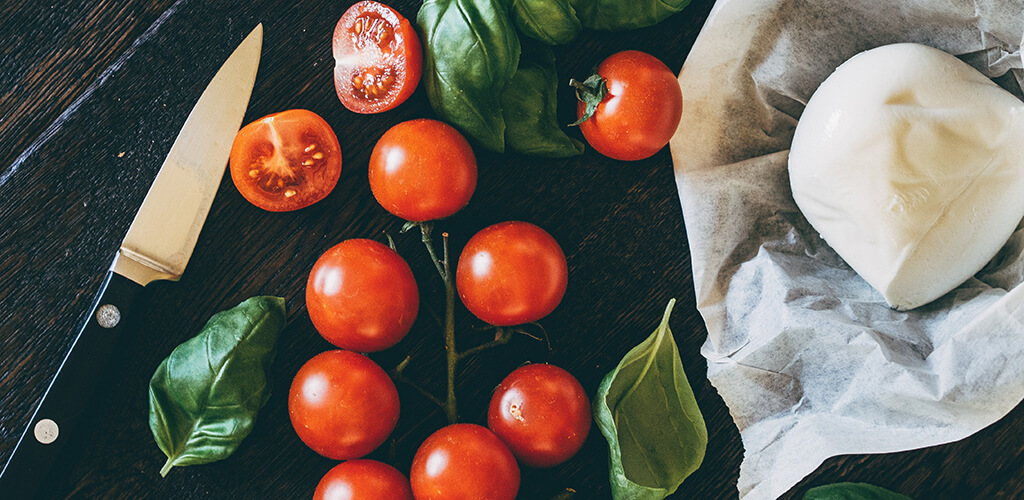 Tomato, Pesto, And Fresh Mozzarella Open-Faced Grilled Cheese
Prep time: 5 minutes
Cook time: 5 to 10 minutes
Total time: 10 to 15 minutes
Servings: 1
Serving size: 1 open-faced sandwich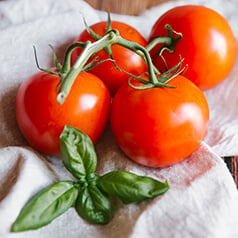 Ingredients
1 piece of whole-grain bread (I love Dave's Killer Bread)
1-2 tablespoons of pesto
Two slices of fresh mozzarella cheese
Two tomato slices
½ tablespoon olive oil
Coarse sea salt + ground pepper to taste
Fresh basil, chopped (for garnish)
A schmear of mayonnaise
Directions
Pre-heat oven to 450° F.
Schmear the bottom of the slice of bread and place on a parchment-lined baking sheet.
Add pesto, then the fresh mozzarella and the slices of tomato. Sprinkle with S+P and drizzle with the olive oil.
Bake at 450° F for about 5-10 minutes, or until cheese is fully melted and edges lightly browned. Sprinkle fresh basil to garnish, and enjoy!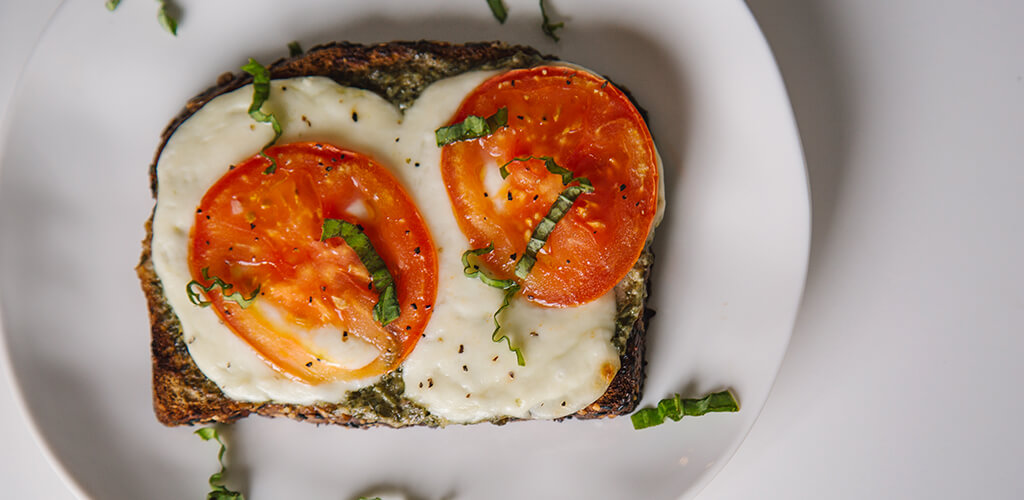 Shop now and SAVE on BowFlex fitness equipment!
You may also like
Creamy Tomato Soup With Cauliflower Grilled Cheese Bites Recipe