Avoid the post-New Year Gym Madness: At Home Dumbbell Workout

Every January, gyms across the country become busy with new members starting their fitness journeys. While everyone finds their own new routine, it can be frustrating to wait in line to use machines or struggle to find a space in the parking lot.
An easy way to alleviate that stress is by opting to work out at home instead, and many times you can even complete a full workout in the time it takes you to travel to the gym.
So, next time you are looking to squeeze in a workout, but heading to the gym sounds a bit overwhelming, try this workout utilizing the BowFlex SelectTech dumbbells. Perform 15 reps of each exercise with 15 seconds of rest in between each exercise, for as many rounds as you choose.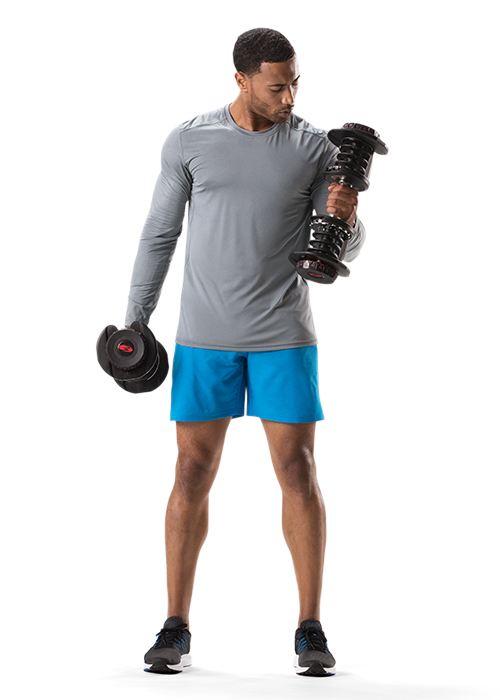 Hammer curls
This variation on the standard bicep curl allows you to engage more of your forearms. When selecting the amount of weight, remember it should be challenging, but allow you to maintain proper form without swinging your arms. For tips on performing this move, check out this video from BowFlex Fitness Advisor Tom Holland.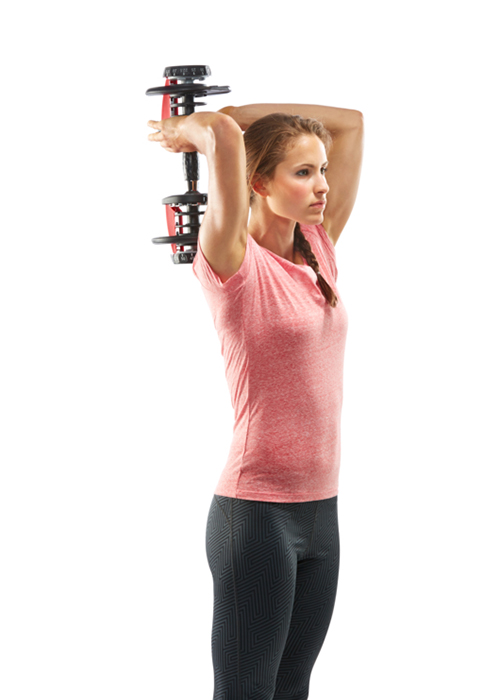 Overhead triceps extensions
Keep your upper body toned with these weighted overhead triceps extensions. When preforming this move, be sure to have your legs staggered and to mind your head when extending your arms and lowering them back down. For more advice on triceps exercises, check out this video from BowFlex Fitness Advisor Amy Dixon.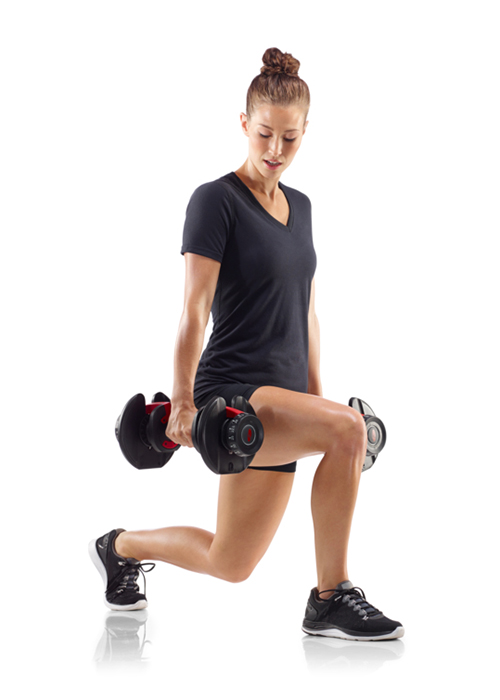 Weighted lunges
Take your lower body workout up a notch by using your SelectTech dumbbells to further engage your thighs and glutes. Gripping your weights in each hand, perform walking or stationary lunges. For tips on form, check out this video from Tom Holland.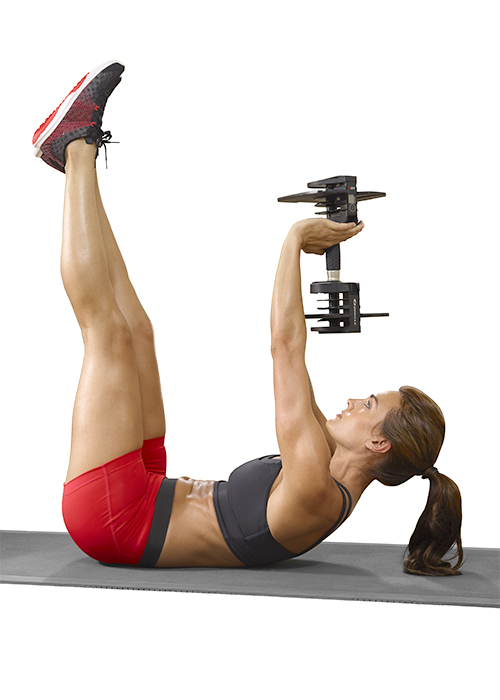 Weighted crunches
Kick up your core work and incorporate your dumbbells into your preferred form of crunches for extra resistance. If you finish your workout and are looking for even more ways to incorporate your dumbbells into your core work, check out this video from Amy Dixon.
Looking for a great pair of dumbbells? BowFlex SelectTech Dumbbells are just what you're looking for.
You may also like:
Why You Should Set New Year's Goals