Jeremy's Story: Becoming a Warrior for Personal Fitness

Jeremy Posluszny was a busy college student who dreamed of becoming a physical therapist and personal trainer. He spent his free time cross training and running 5Ks … until his epilepsy spiraled out of control.
With little help from medications, Jeremy was forced to stop exercising, causing him to gain over 50 pounds in just five months. The active lifestyle he once thrived in was quickly put on hold.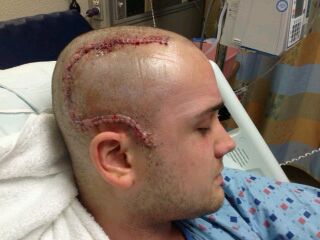 With no other options available, Jeremy decided to undergo a temporal craniotomy - a six-hour-long procedure in which doctors removed a golf-ball-sized portion of his brain. Neurologist Dr. A. James Fessler at the team at the University of Rochester Medical Center (URMC), as well as neurosurgeon Dr. Webster Pilcher and his team at Strong Memorial Hospital, worked closely with Jeremy during his surgery and recovery.
The surgery was successful, but it was also a powerful turning point in Jeremy's story. During the recovery process, he focused his mind on one goal: getting back to living a healthy lifestyle. "I wanted to continue my dreams and prove to other individuals who have disabilities that change is possible, if you have the dedication to pursue these goals and never give up," Jeremy explains.
He stuck to a strict diet and began working out again, using his BowFlex® home gym and training at a local gym. Of course, the decision didn't come without obstacles. Some people said he'd never reach his body building goal. But that doubt pushed him forward, helping him get into better shape than he was pre-surgery. During the recovery process, Jeremy also recalls the support and love of his parents that helped carry him through.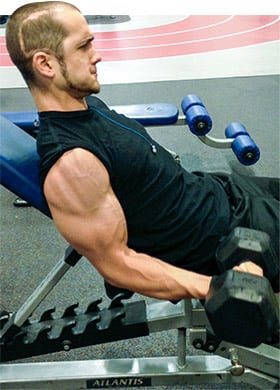 Two years later, at the age of 26, Jeremy continues to prove the naysayers wrong. In July 2015, he competed in the Windham Mountain Warrior Dash and finished second place in the first 5K race.
Jeremy continues to use fitness as a way to stay fit and healthy. According to him, "Fitness is a huge motivator. It reduces stress, which is very important because stress can cause seizures. Working out allows me to relieve stress in a positive and healthy way."
His advice to others? "Nothing comes easy in life. You have to be willing to struggle every day, and you can never be afraid to fail. If you have a goal, strive for it and don't be afraid to fail."
Read this next