Celebrate the Holiday Season with the Kettlebell Rock

While the holiday season is busy, don't let it keep you away from your fitness goals. Often we find ourselves caught up in all of the festivities and lose sight of our daily workout routines. So, why not combine holiday festivities with your workout?
We're not going to lie, decorating the tree is a workout in itself. If you haven't trimmed your Christmas tree yet, see this as the perfect opportunity for you to decorate, be festive and get some exercise at the same time.
You snow the drill, grab your BowFlex SelectTech 840 adjustable kettlebell and blast your Christmas music (Jingle Bell Rock preferably). We hope your Christmas tree isn't too big, because we are about to sleigh you with this Kettlebell Rock workout while you decorate.
Each time you put up a red ornament, perform three goblet squats.
These squats will prepare you for that inevitable moment when you finally finish wrapping all your presents for family and friends on Christmas Eve and remember that you now have to actually carry them all out to the tree. Those presents aren't going to move themselves, so get a full-body workout in now to prepare by doing goblet squats.
Each time you put up a silver ornament, perform three reset swings.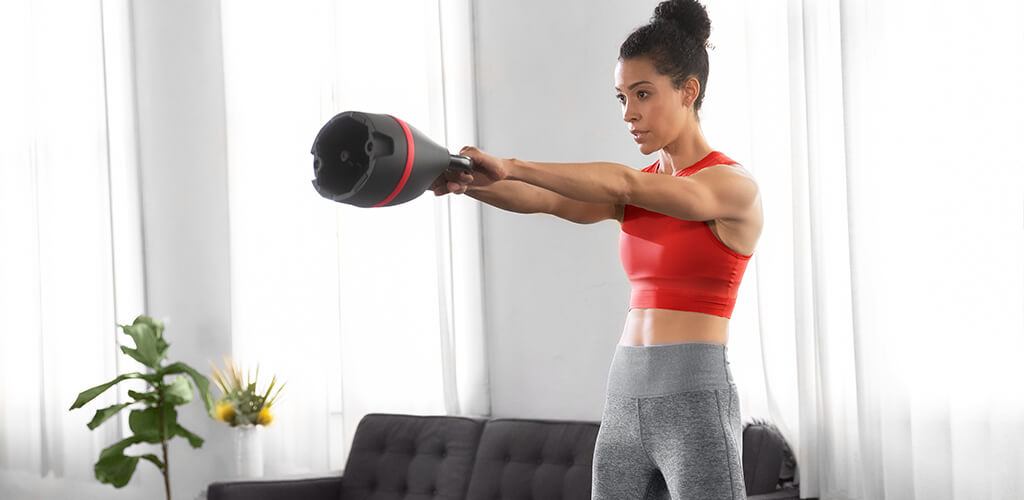 Picture this, it's Christmas morning and you are racing to unwrap those presents as fast as you can. Your biggest obstacle? Everyone else. Get ready to toss some presents with a reset swing.
Each time you put up a green ornament, perform three overhead presses.
Decorating your tree is one thing, decorating your house with lights is another. Prepare your arms for getting all those lights up, too, with an overhead press. This move will work those key upper body muscles and make decorating the house a breeze.
Each time you put up a gold ornament, perform three Russian twists.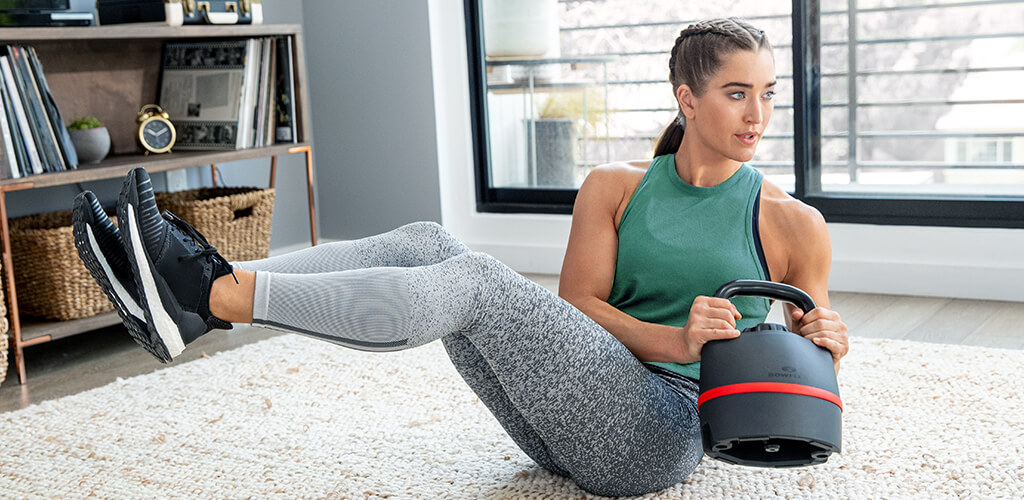 Think of all the plates and dishes you will have to pass down the table. Nothing will get you prepared for what's to come like a Russian twist. Move the kettlebell like you are passing a roast, potatoes and corn down to friends and family.
And that's the Kettlebell Rock! Happy Holidays!
Shop now and SAVE on BowFlex SelectTech 840 Kettlebell!
You may also like
How to Integrate Kettlebells into your Training Program