Healthy Condiment Hacks

Ask anyone who knows me, and they'll tell you I had an over-the-top ketchup obsession as a kid. I'd put it on everything, and lots of it. Everyone thought I'd grow out of, but the truth is, I still like it (sorry if you're cringing).
When I started to focus on healthier choices, I knew that ketchup and its four grams of sugar per serving weren't doing me any favors. Four grams of sugar may not sound all that bad – but that's assuming you only use one tablespoon of ketchup. And let's be real, no one uses one tablespoon of ketchup. To give you a visual, four grams of sugar is equal to one teaspoon, so that means for every tablespoon of ketchup you use, you are eating one full teaspoon of sugar. Do the math, and you'll see that it adds up quick.
I explored other ways to bring the party and get the same satisfaction of dipping (because I'm a condiment queen) without going over the top with sugar and high fructose corn syrup. Now I'd be lying if I said I don't use regular ketchup anymore, but I significantly reduced the amount I use it. Here are a few ways I reeled it in without being an all-out condiment quitter.
Bring the heat
With hot sauce, a little can go a long way when it comes to dressing up a basic dish. Frank's Red Hot is my go-to because I love the flavor, but the bonus is that it has zero calories and only five ingredients (aged cayenne pepper, distilled vinegar, water, salt, garlic powder). Use it on baked eggs, chicken, black beans, and, well, pretty much everything.
Use healthy fats to bring the creaminess
Instead of butter, mayo, or cheese, get richness from a sliced avocado or smear of guacamole. While avocadoes are rich in fat, it's a heart-healthy fat loaded with nutrients like magnesium and vitamin C and B-6. Try this avocado-lime drizzle for a creamy topping or add sliced avocado to sandwiches or salads.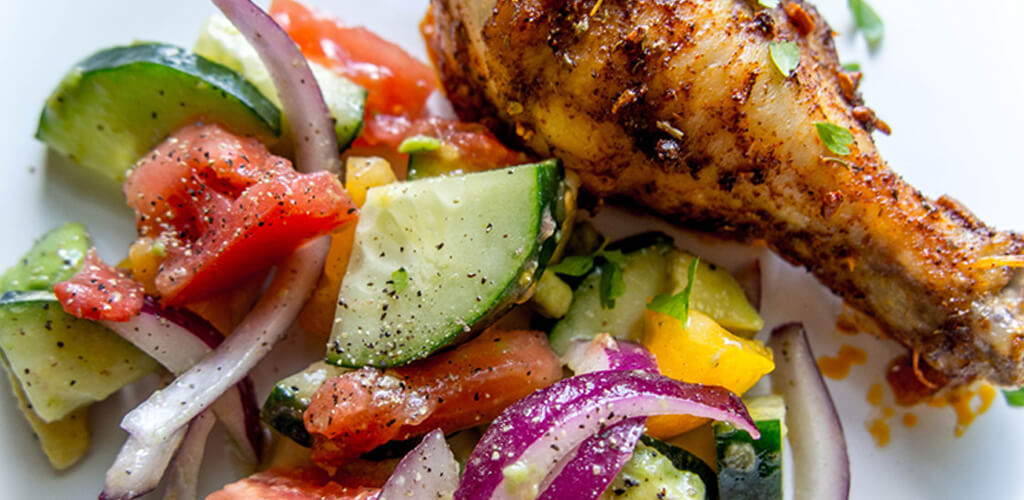 Find a healthy salsa
Discover a delicious, healthy salsa and you're set for life. I love Green Mountain Gringo because all of their salsas are made from fresh ingredients and are naturally sugar-free – I'm talking no added sugars and no fake sugars, just real-deal ingredients like tomatoes, onion, apple cider vinegar, tomatillos, garlic, and jalapenos. Use it on salads, vegetables, scrambled eggs, or pour it over chicken in a slow cooker for an easy but flavorful pulled chicken.
Use mustard instead of ketchup
Over the last couple of years, I developed a love for mustard, which was something I never thought was possible. I couldn't deny the tangy satisfaction it gave with so few ingredients and zero calories and zero sugar. I'm a big fan of Annie's Organic Dijon and it's minimal ingredient list of distilled vinegar, water, mustard seed, sea salt, and clove.
Make your own
There are a ton of great recipes out there for healthier homemade condiments. Head over to Pinterest for a world of options, then make a batch and store in your fridge to use whenever your heart desires. You'll find that some ketchup recipes use dates to bring a little natural sweetness, but if you're looking for no sugar recipes search for homemade ketchup recipes that are paleo and Whole30-friendly.

Explore healthier store-bought options
If making your own condiments sounds like a commitment you'll be happy to know there are new better-for-you condiments hitting stores every day – what a time to be alive. Tessamae's is a great option, offering a line of organic Whole30-compliant and keto-friendly condiments and dressings like avocado ranch, ketchup, bbq sauce, mayonnaise, dijon, yellow mustard, creamy caesar, and more. The best part? They make the condiment game as easy as can be with to-go pouch packets and starter packs like the Keto Starter Pack.
You may also like