Fitness Trends Worth Considering
From reverse running to hula hooping, there is always a new fitness or wellness trend that generates all the buzz, yet how do you know if it's worth trying? Considering all the different trends to try can be overwhelming, but here are a few trends below worth looking into.
Hula Hoop Your Way to the Top: Hula hooping isn't just a fun activity for kids anymore. It's making a comeback – thanks in part to TikTok. Now there are weighted hula hoops that challenge your core muscles, making for an enjoyable and convenient home, full-body aerobic workout. Weighted hula hooping is a great way to stay active with a myriad of health benefits, including improved cardiovascular health, stronger core and lower body muscles, and better posture.
Work Hard, Recover Harder: The days of going "hard" at the gym every day without recovering are a thing of the past. Recovery has been a rising discussion, and for a good reason – it helps ensure you reach your maximum potential during a workout. It is essential to take a rest day to perform optimally and see visible results during your fitness journey. Building a rest day into your workout routine has several benefits including muscle recovery and preventing overtraining syndrome. According to The American Council on Exercise (ACE), you should schedule a rest day every seven to 10 days. On a recovery day, look into stretching and yoga classes, cryotherapy, or massage guns – and make sure to get a good night's sleep.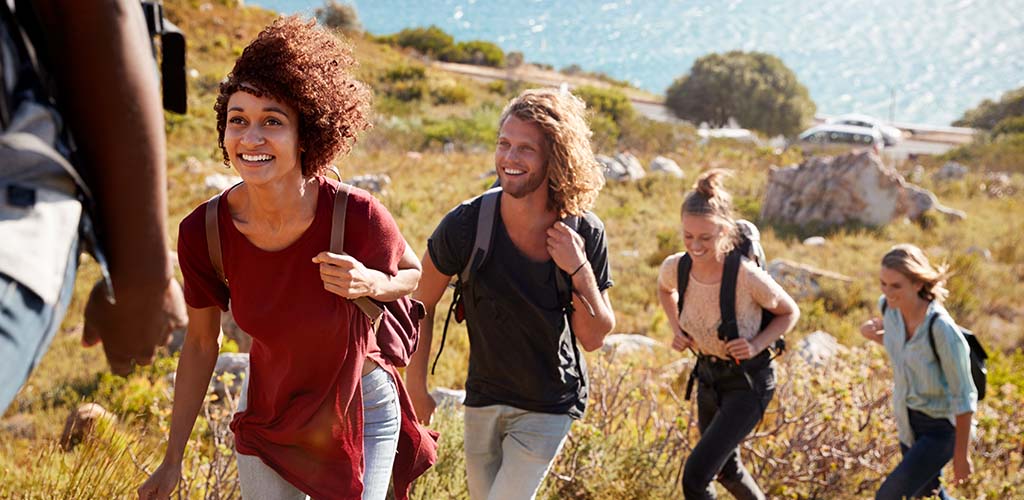 Working Out in the Great Outdoors: With many people working from home – either full- or part-time – getting out of the house is essential to maintaining our mental and physical health. In fact, people are not only making more trips to the mountains, forest, and ocean – they're bringing their workout gear with them. A study from the American Psychological Association indicates that spending time in nature is associated with notable increases in happiness, well-being, positive social interactions, and a greater sense of purpose in life – leading to a decrease in mental stress.
An On-Demand Personal Trainer at Your Beck and Call: A fitness program that is tailored to your individual goals and needs starts with a personal trainer. Fortunately, the JRNY digital fitness platform coaches you to achieve your fitness goals from home and currently has a free trial for all new members. JRNY offers custom curated workouts including voice-coached individualized workouts, trainer-led workouts, and integration with other fitness apps, depending on the product you are using it with. If you're looking for off-product workouts like yoga, Pilates, strength and stretching, JRNY also has a whole library of on-demand videos to choose from. It also provides access to your entertainment subscriptions like Netflix and Amazon Prime Video.1 JRNY will share personalized workouts tailored specifically for you based on your fitness level and your personal goals, but you can always choose your own workout depending on how you feel that day.
While many fitness trends come and go, these are some that will become common practices because they promote long-term success – both physically and mentally. However, at the end of the day do what works best for you and always listen to your body.
1 A JRNY® Membership allows you to watch your existing Netflix and Amazon Prime Video accounts when using it with a BowFlex product with a built-in HD touchscreen. Streaming subscriptions not included.
You may also like
Fit Tip: Walking Workout