Fit Tip: Staying Fit During COVID

Recently, I travelled with my family cross country to California to help care for my father-in-law in hospice. I felt like a bear leaving hibernation. Maybe you can relate? States across the country are beginning to re-open and that means people are beginning to travel again, whether to see family or take a much needed break from quarantine to take a little self-care vacation.
In "the before times," staying fit while travelling was a relatively simple task: Find a hotel with a fitness center or locate a gym nearby that allowed you to buy a daily or weekly pass.
The pandemic adds a few wrinkles. Many gyms are open now but have new social distancing rules in place. From the gyms I've walked past, signs are posted saying attendance is not allowed at full capacity, some require you to take your temperature before you are allowed in, every other cardio machine has been roped off to allow for social distancing, hand sanitizer stations are set up at the front door, and an intense focus has been put on cleaning equipment.
You're an adult and can assess your own risk tolerance. If you choose to go back to the gym, follow CDC guidelines and use some common sense. Wear a face-mask not only to protect yourself but as a courtesy to other people who might be in contact with vulnerable populations, like older adults or people with pre-existing medical conditions. There are lots of masks out there that are stylish, witty or give you a chance to express yourself and your beliefs.
Carry hand sanitizer in your gym bag and be sure to wash your hands for 20 seconds before and after your workout. Space yourself out so you are six feet away from other gym goers. Try to workout at times that are less crowded, like early in the morning. If at all possible, avoid the restrooms and showers and use your own at home. If you are taking a group class, consider doing a lower impact one like a standard yoga class rather than an intense cardio class where you are more likely to sweat a lot.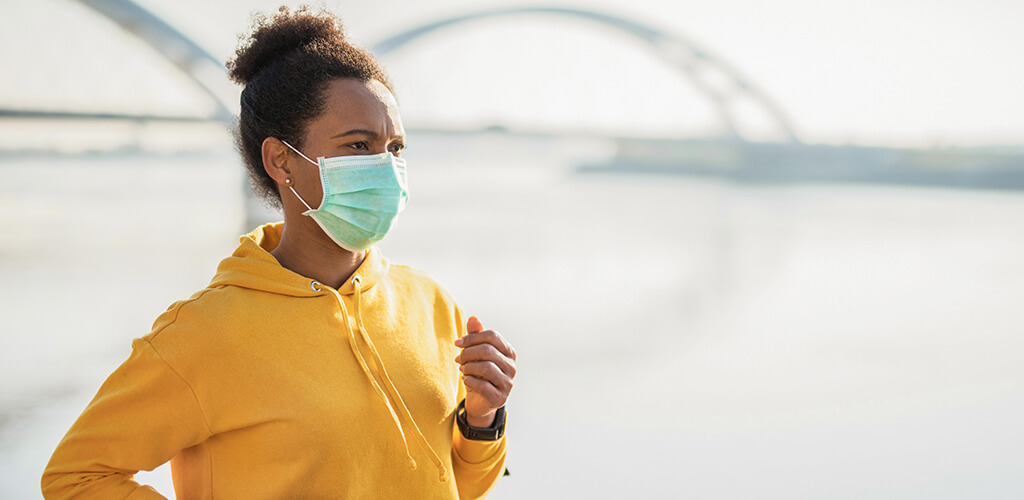 I'm a personal trainer. The gym is my home away from home. But right now, I'm personally staying away from them because there are a lot of other options for staying fit without the use of a gym while you travel.
Bring your own set of resistance bands which are affordable and portable. You can workout in the privacy of your own hotel room. Common resistance band exercises include curls for your arms, lateral raises and rows for your back and shoulders, and walking squats for your legs and glutes.
Run. No gym? No problem! This is the ultimate social distancing exercise. Put on a pair of sneakers and face mask and learn about your new location by running through town. Or on the beach. Or wherever you happen to be visiting.
Bodyweight exercises. If you do just these three exercises you will get a full body workout and tone everything up: push ups, sit ups and squats. These three moves engage your core, back, chest, arms, legs and glutes. Try doing a circuit – 10 push ups, 20 sit ups, 15 squats, then rest for 45 seconds. Repeat this for 20 minutes and I promise your muscles will feel engaged.
A vacation, even during a pandemic, doesn't have to derail you from your fitness goals. Take safety precautions and remember that this is a temporary situation. In the words of Theodore Roosevelt, "Do what you can, with what you have, where you are."
You may also like
How To Update Your Summer Workout