How Much Exercise Does It Take to Burn Off One Pumpkin Spice Latte?

Fall is upon us and so are the delicious treats that come with the season, including pumpkin spice everything! From lattes, breads, cookies and even pancake mix, pumpkin spice and apple cider spice are taking over grocery stores and restaurants across the country.
When presented with seasonal, limited-time-only treats, it can be hard to say no. However, did you know one grande pumpkin spice latte from Starbucks contains 380 calories? Baked goods are even worse, with one slice of pumpkin bread coming in at 410 calories per serving.
According to the American Council of Exercise, a 140-pound person burns approximately 13.2 calories per minute running or 7.6 calories walking. This means you would need to walk for 50 minutes or run for 30 minutes to burn 396 calories and work off that pumpkin spice latte.
When laid out in black and white, it can be hard to justify indulging in these seasonal pleasures when you are prioritizing healthy eating, but life is short, and the window to enjoy these treats each year is even shorter! Luckily, there is a way to keep enjoying the seasonal flavors you love, without having to derail your healthy eating habits.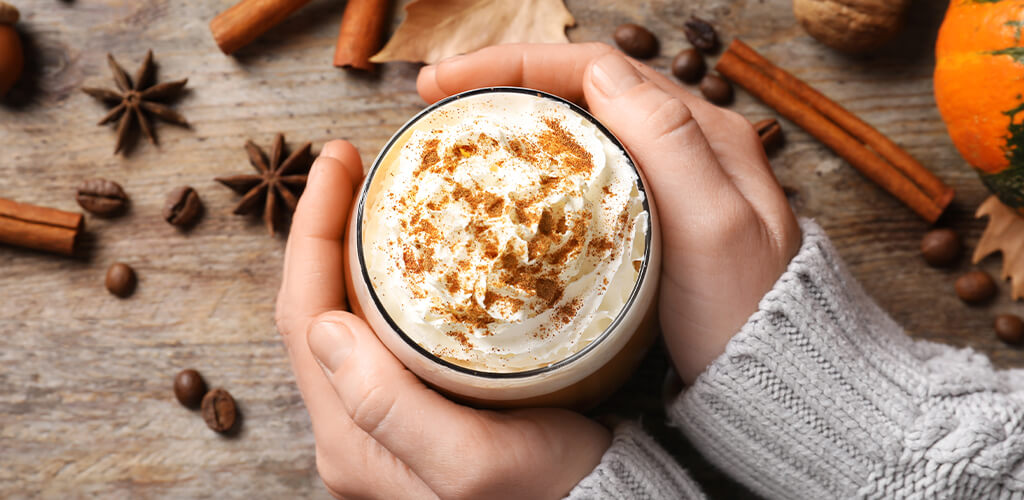 Next time you are craving a fall treat, see if you can make it at home instead where you can better control exactly what is going into what you are eating. Look at your favorite fall recipes to see if there are any easy ingredient swaps you can make, like replacing oil and butter with mashed bananas, or using vanilla extract in place of sugar.
This slimmed-down pumpkin spice latte recipe has a third of the calories as the Starbucks version and is a great example of how you don't need to give up your favorite fall foods and can even save a little money at the same time.
So next time you are craving a fall treat, try a healthier version instead and enjoy that you can indulge more frequently without throwing off your diet.
You may also like
Fall Recipes