Comfort Food Makeover: Chicken Rice Casserole

This hearty dish gets a makeover to be filling and healthy but no less comforting during the winter months. Swapping out regular white rice for cauliflower rice is another variation to drop the carb and total calorie count.
Traditionally, casseroles are heavy on carbs and fat and lacking in filling protein and fiber. It's easy to simply cut the carb (rice) in half and add more protein and vegetables in any of your favorite casserole dishes. The combination of simple and complex carbs with protein makes this the perfect post-workout meal.
To reduce the cooking time, I like to use leftover cooked chicken from a different night and roasted butternut squash. You can also use frozen or pre-cut butternut squash to cut down on prep time.
Chicken Rice Casserole
Prep time: 15 minutes
Cook time: 30 minutes
Total time: 45 minutes
Servings: 6
Nutrition per serving (based on using white rice):
Calories 275
Fat 10 g
Carbs 22 g
Fiber 2 g
Protein 23 g
Ingredients
2 cooked skinless chicken breast, shredded or cubed
2 cups broccoli florets
2 carrots, peeled and diced
1 cup cooked butternut squash, cubed
½ cup whole plain yogurt
1 cup cheddar cheese, shredded
1 egg
1 teaspoon sea salt
1 teaspoon Italian seasoning
1/2 teaspoon garlic powder
1 cup cooked white rice or cauliflower rice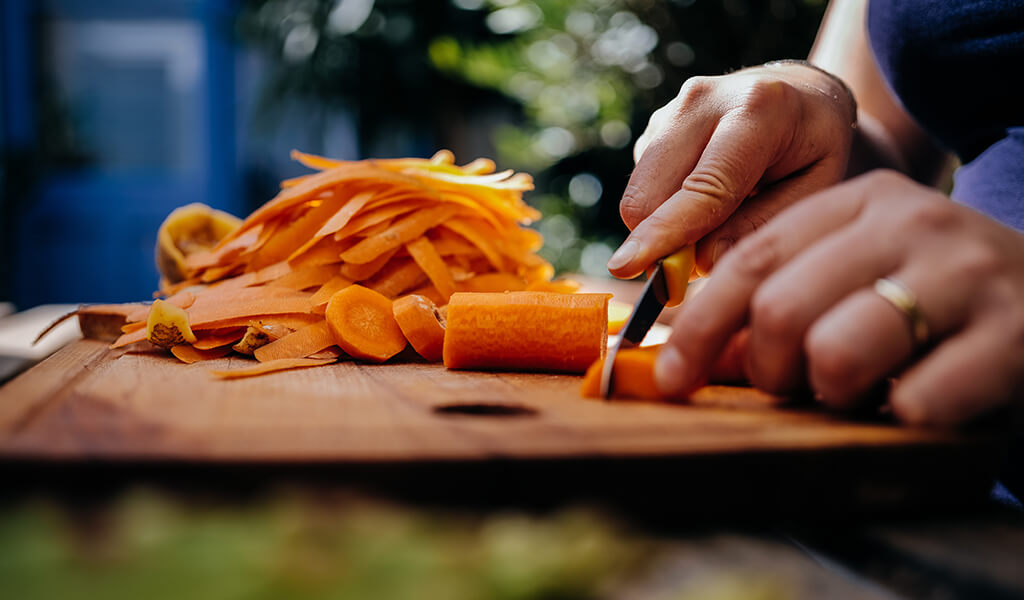 Directions
Spray a 9x13 casserole dish cooking spray and set aside.
In a small saucepan, add a steamer basket, broccoli, carrots, (and butternut squash if using frozen) and enough water to steam the vegetables.
Cover with a lid, bring water to a boil and steam the vegetables for 5 minutes. Remove from heat and carefully remove the steamer basket. Set aside.
In a large mixing bowl, add cooked chicken, cooked vegetables, yogurt, shredded cheese, seasonings, egg and optional cooked rice. Stir until fully combined and evenly distributed. Pour mixture into greased casserole dish. Bake at 375° F for 30-35 minutes, or until the top is lightly golden brown. Let sit for 5 minutes before serving.
You may also like
Winter Fruits and Veggies