Family Favorite Update: Chicken Parm

Traditional Chicken Parmesan can be heavy, greasy, and oh-so-delicious but not so great for New Year's health and fitness goals. This chicken parm recipe is gluten-free and dairy-free but packed with robust flavor and feels indulgent. Serve over a bed of zucchini noodles or whole wheat or high-protein noodles if you have growing teenagers or active kids who need the extra carbs. The minced mushrooms are a great way to sneak in more veggies and make the marinara sauce extra chunky. This meal is easy to adapt to various needs within your family!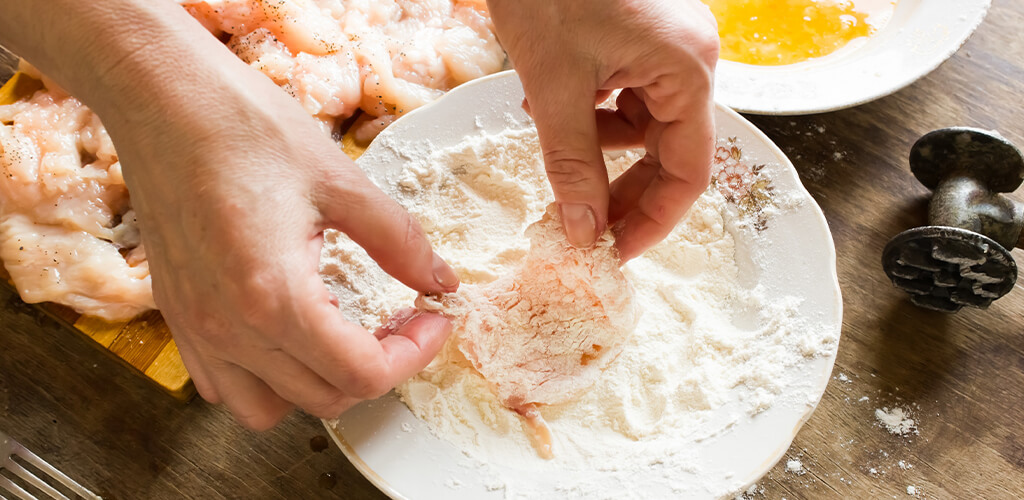 Chicken "Parm"
Prep time: 10 minutes
Cook time: 21 minutes
Total time: 31 minutes
Servings: 4
Serving size: 1 chicken breast
Nutrition per serving:
Calories 358Fat 32 gCarbs 11 gFiber 5 gProtein 27 g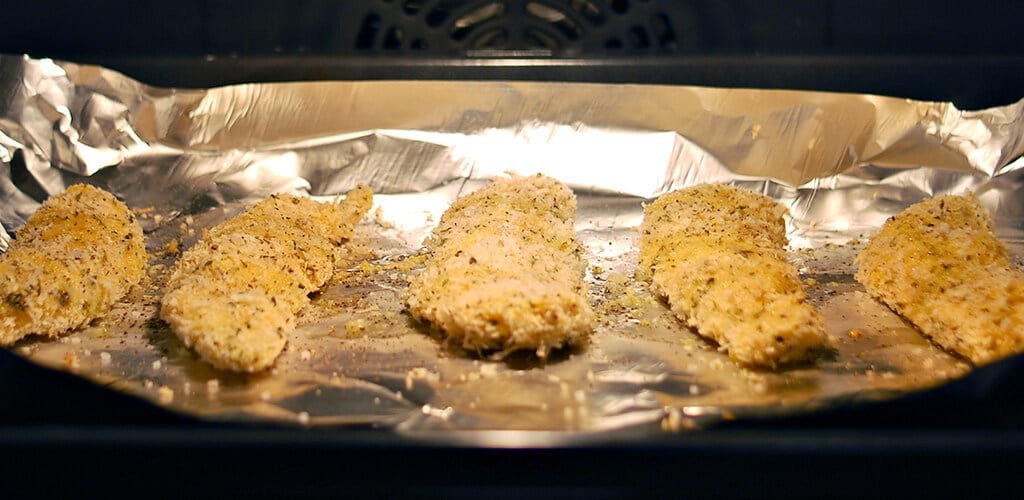 Ingredients
4 thinly sliced chicken breasts
1/2 cup almond flour
1/4 cup coconut flour
1 tbsp Italian seasoning
1 tsp cajun seasoning (if you like a little extra spice)
1 tbsp garlic powder
2 tsp salt
2 eggs, beaten
3 tbsp avocado or olive oil
1 cup marinara, or more if desired
1 cup of minced mushrooms (chop in a food processor)
Fresh basil, chopped (optional)
Directions
Preheat oven to 350° F and lightly grease a baking dish.
In a large bowl, combine all dry ingredients. Pat the chicken dry; heat the oil in a large skillet.
Dredge the chicken by coating each piece with the beaten egg and then placing it into the dry flour and seasonings mixture. Flip the chicken to coat on both sides and then transfer to the skillet once oil is hot.
Brown the chicken for 3 minutes per side, the breading should be a light golden brown and then transfer to the baking dish.
Once all chicken has been browned, place the baking dish into the oven and bake for 15 minutes.
While the chicken bakes, sauté diced mushrooms in a large pan over medium-high heat. Once mushrooms are cooked, pour the marinara sauce in the pan and stir to mix.
Remove chicken from the oven, place the chicken breasts over zucchini noodles or pasta and top with marinara sauce.
Sprinkle with fresh basil, if desired.
You may also like
Caesar Salad