BowFlex Takes the Mile High City

In 2019, the BowFlex team kicked off a tour of the U.S. to visit the most influential cities in America and celebrate the different ways people care for their physical, mental and emotional well-being, including their at-home fitness regimens. The tour aims to build affinity for the BowFlex brand while creating long-term relationships with local influencers. The team has ventured to San Diego, San Francisco and Austin to spread the word about BowFlex's offerings and connect with the local community.
While 2020 delayed the tour a smidge, we were excited to pick up where we left off and head to the Mile High City – Denver – on the fourth stop of the tour in August. Rated as the 10th healthiest city in America, according to WalletHub, Denver felt like a no-brainer for the tour.
As we learned from the past tour locations, the best way to get to know a city is by connecting with the people there. Being a popular city for nature lovers, outdoor adventurers and fitness fans, the team was excited to connect with local fitness, lifestyle and wellness influencers by hosting an event.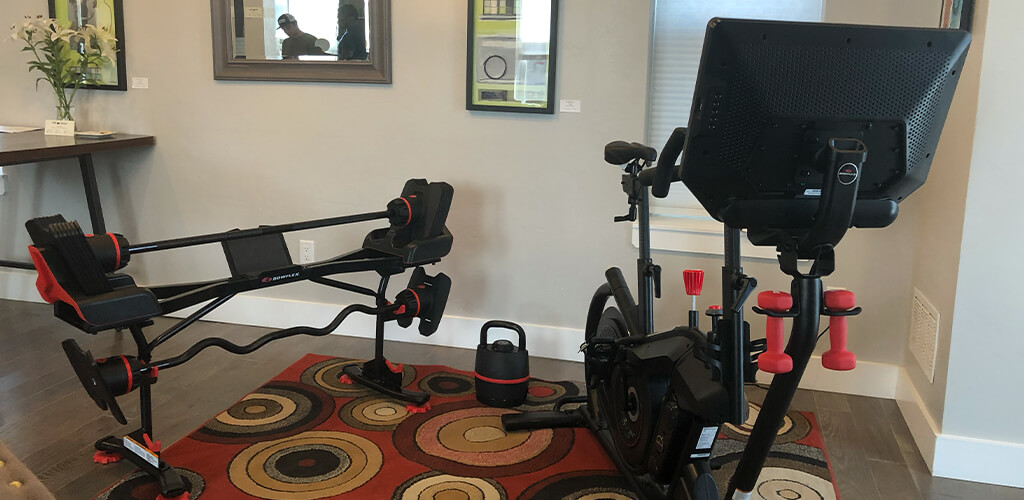 The team stayed in the trendy LoHi neighborhood and hosted an evening event from their Airbnb to create a welcoming, home environment. At the event, guests were blown away by the BowFlex VeloCore bike and the JRNY digital fitness platform features (specifically Explore the World), along with the BowFlex SelectTech 2080 barbell with curl bar and the BowFlex SelectTech 840 kettlebell.
Additionally, guests enjoyed the interactive dinner experience hosted by Chef Biju of Outside Magazine. Under his direction, guests gathered around the kitchen island to prepare their own fresh spring rolls by hand while snacking on an Asian-inspired charcuterie board.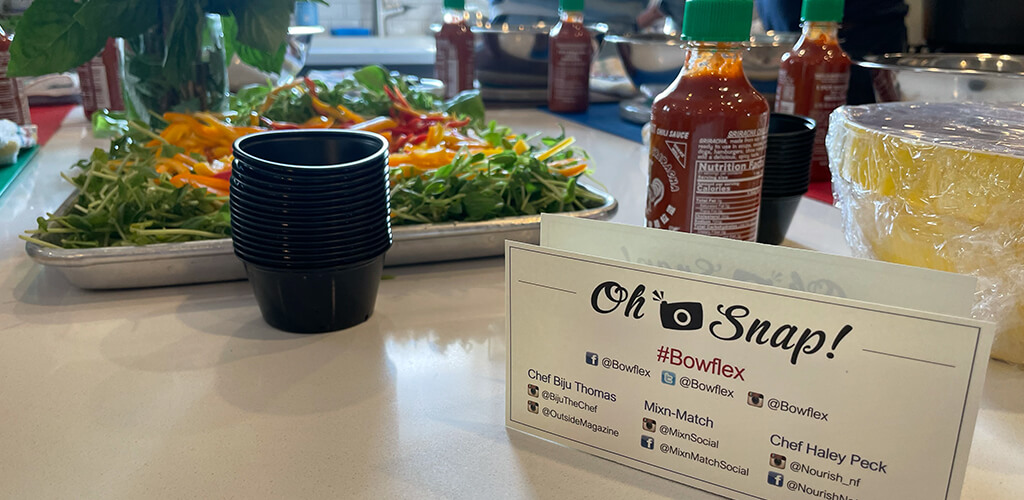 As the night came to a close, the team gave each influencer a BowFlex swag bag with a BowFlex tote, a custom apron, Chef Biju's cookbook "Feed Zone Table," the latest Outside Magazine and Better Nutrition Magazine, and "The Micro-Workout Plan" by BowFlex fitness advisor Tom Holland.
Here is our amazing list of influencers that attended – make sure to check them out on social media to see what mountain they're hiking, workout they're doing, or recipe they're creating:
As the pandemic allows, we plan to continue our tour around the U.S. to connect with local communities. Will your city be next?
You may also like
Stronger Every Day: San Diego