COVID in 2021

If 2020 taught us anything, it's that 2021 will likely also be unpredictable. While we don't know how the pandemic will play out in the new year, we should stay informed as much as possible. COVID-19 news and information fatigue is real, but necessary so we have an understanding of the situation at hand. Plus, as we move into colder months not only will we be facing COVID-19, but cold and flu season too.
Below are answers to the most common questions, as we kick-off our predictions for an unpredictable 2021:
Who will get vaccinated first, once the vaccine is widely available?

Once a vaccine is available, it will be limited. It's important to understand what group you fall into; this means if you are immunocompromised, pregnant, work in healthcare, or are a resident of long-term care facilities, you might be one of the first to be vaccinated, according to the CDC.

Will COVID-19 end once people start to get vaccinated?

The harsh reality is it is going to take a significant amount of time for the entire country to be vaccinated, not to mention the world. While a vaccine will help solve some problems, about 70% to 80% of the entire population needs to be immune to impact the virus's spread.

What will testing look like?

Given the FDA authorization of the first at-home coronavirus test, people will have more opportunities to be tested in a quick and efficient manner. This will help lessen the burden and demand on outside health facilities, and help promptly inform those who are positive to quarantine at home.

When can I stop wearing a mask?

Safety measures such as wearing a mask, enhanced hygiene, or social distancing help to curb the spread. Further, given that aerosol transmission from coughing, talking or even breathing play a huge role in the spread of the virus – the likelihood of removing these measures anytime soon is slim. There will need to be a gradual decline to a very low level in order to approach normality and remove safety measures.

Can we develop an immunity to COVID-19?

While rare, there have been cases of reinfection. The CDC is still determining the likelihood of reinfection, if immunity is possible and, if so, how long immunity lasts.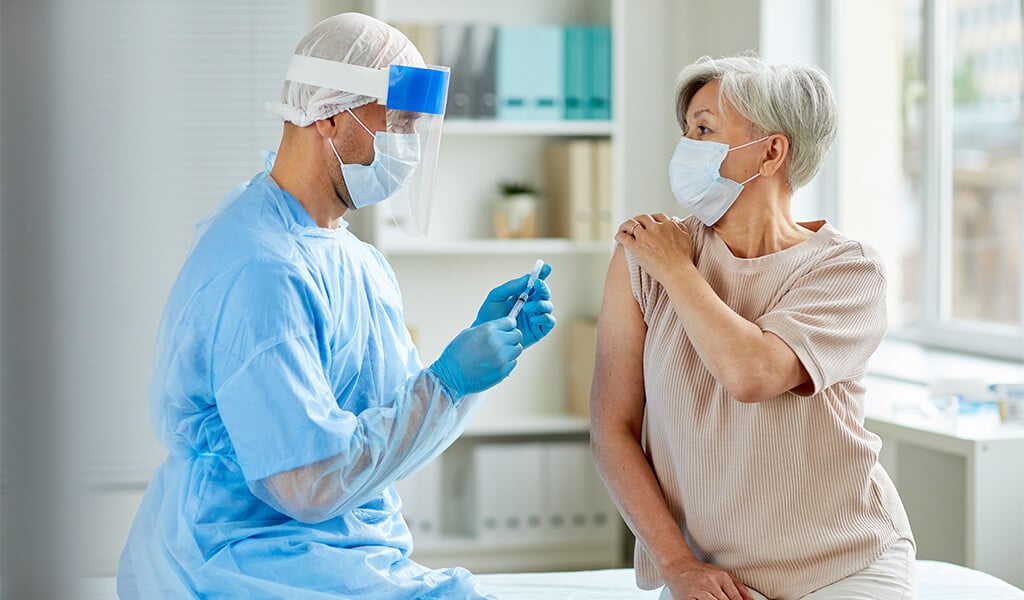 Ultimately, thanks to scientists and medical experts, each day we are moving closer towards safety and normalcy. For more information on the COVID-19 pandemic, please visit: https://www.cdc.gov/coronavirus/2019-nCoV/index.html.
You may also like
Fit Tip: Stay Safe While Exercising Outside