4 Tips On How To Meal Prep

Our week can often start out with good intentions to eat healthy meals, but quickly turn to include more fast food and binge snacks than we had planned to consume, because life gets busy. This is where meal prepping can help.
Meal prep involves planning your meals and grocery shopping ahead of time, then cooking and storing those meals for the week (snacks, too).
Amid hectic weekday schedules, getting all the necessary nutrients to feed your body can seem almost impossible at times, so meal prep and planning are great tools to help not only keep you on a healthy eating track but also ensure you're getting all the vital nutrients your body needs to keep moving.
And despite what some people may think, this isn't a one-size-fits-all approach. There are various ways to meal prep — not all of which involve spending an entire Sunday afternoon cooking for the week.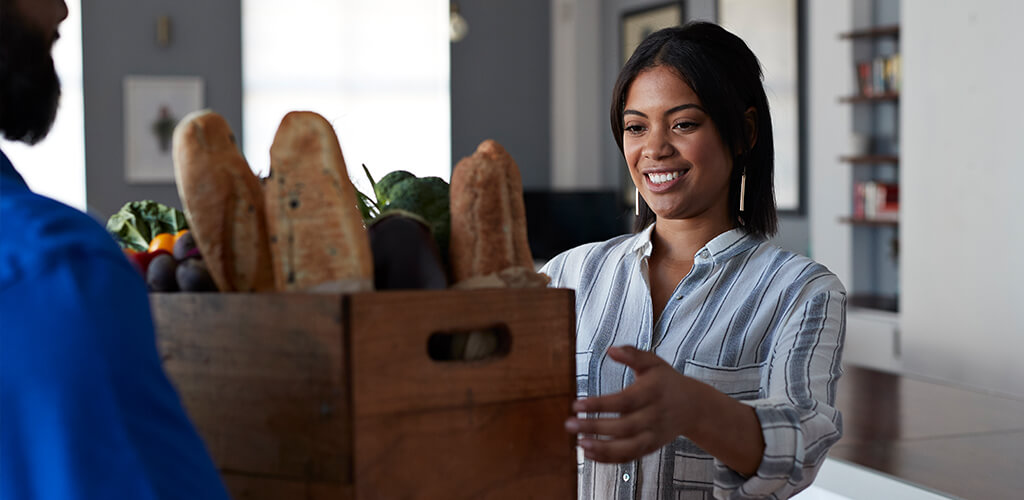 You can choose methods that work for you based on food preferences, cooking ability, schedule, and personal health goals. Below are a few tips and tricks to help you get started with meal prepping your way through the week:
Choose a method that works for you: This should be based on your lifestyle and nutrition goals, and can be a combination of methods. For example, individually portioned meals to take with you, or substituting snacks and protein shakes in place of a full meal for on-the-go, busy days. If you opt to do individual meals, please remember to use safe cooling methods and appropriate containers. Refrigerate meals you're planning to eat within three to four days, then label and freeze the rest.
Stick to a schedule: Pick one day each week (like Sunday) to plan out your meals for each day and develop a grocery list for shopping. Then determine when you would like to prepare each meal — you can do it all at once or each day. By doing this, you eliminate the stress of mid-week shopping and scrambling after work.
Pick the right number of meals and recipes: When starting out, stick to simple recipes that are easy to make and store. This will keep you motivated and encourage you to keep prepping. It's also helpful to keep your social calendar in mind before prepping any meals, in the event that you are going to eat out instead of staying in.
Save time on grocery shopping: Amid the pandemic, there are numerous same-day grocery delivery services available that can help you save time. Also, we all know that we grab a few extra things at the store that might not be necessary. By ordering online, you stay true to your grocery list.
The bottom line is: meal prepping doesn't have to be complex. These easy steps can help you cut back on time spent cooking and shopping, and ensure you are still eating a healthy, balanced meal regularly.
You may also like
Fit Tip: 5 Tips Making Healthy Food Exciting