4 Simple Ways to Work More Exercise into Your Day

By Guest Blogger Janet Miller
For most of us seasoned workaholics, finding an hour to exercise each day can be near impossible. Not exercising creates a vicious cycle that keeps us out of shape and makes us less productive at work. Conversely, exercise increases overall energy levels, which means that a workout can help reduce the time spent at work because you are feeling more efficient.
So how can you work more exercise into your day? Here are four simple ways to sneak in those extra workouts:
Walk to Work
Exercising on your morning commute is a great way to make effective use of your time. If you live within running or biking distance from your workplace, you have an opportunity to energize yourself before work AND be environmentally conscious at the same time. It's a win-win. If you're concerned with showing up to work after working up a sweat and your workplace doesn't have shower facilities, consider doing it at the end of the day after work. Exercising as a way to get to work is not only physically beneficial, it can also save you a ton of money. Turning your daily commute into an exercising session has the added benefit of freeing extra time to do the things you enjoy.
Exercise at Home
You don't have to leave your house to get in a good workout. Designate a small area of your home for exercise, and you'll save time on going to the gym. Saving money on gym memberships is a great way to balance your budget. The time spent commuting to the gym and waiting to use equipment is valuable time that could be spent elsewhere. Fitness equipment such as the BowFlex Max Trainer, BowFlex TreadClimber or Nautilus® 614 Elliptical fit well into even smaller homes so you can easily get in your workout for the day.
Try Short, Intense Workouts
Many people have the bad habit of taking long breathers after doing a set before moving on to the next set. Not only is this wasting time, it may be holding you back from reaching the goals you have set for your body. Recent studies show that short, high-intensity workouts are just as effective if not more so than traditional ones. Not only is it more efficient to do shorter exercise sessions, it saves time that could be used in other ways.
Fun Exercise
Fun exercise is exercise so enjoyable that you forget you're even exercising. There are many physical activities that you can take up that are both physically demanding and fun. Jumping on a trampoline, rock climbing, dancing, martial arts, parkour, yoga, golf and barefoot running are all interesting alternatives you could try out. Do some research and try a new sport or exercise that looks fun to you and makes it less of a chore.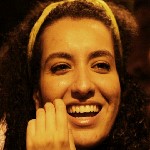 Bio: Janet Miller is a personal trainer, health practitioner and co-founder of Jen Reviews. She writes regularly and enjoys connecting with likeminded readers. Follow her on Twitter or Facebook.
You might also like