https://www.bowflex.com/accessories/selecttech-560-bench-stand/100581-set.html
Bowflex SelectTech 560, Bench, and Stand Bundle
Products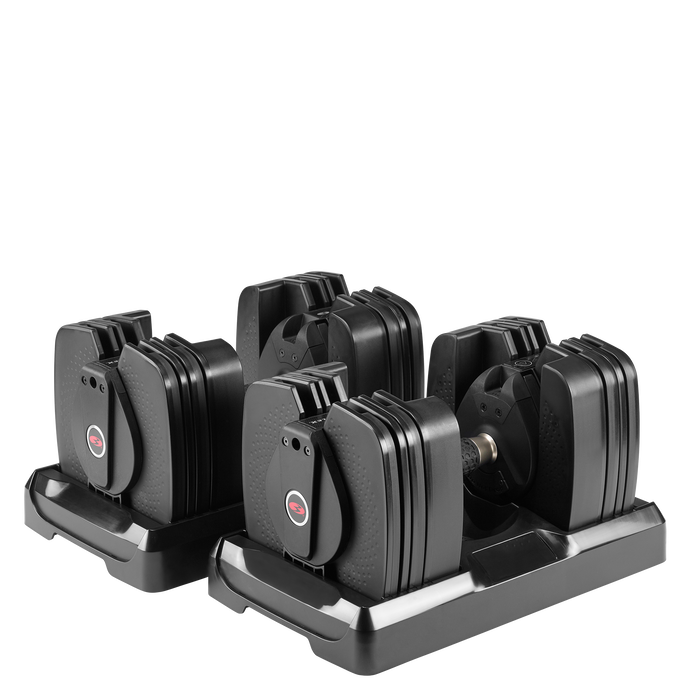 Promotions
560 Bundle for only $599 - Includes Free Shipping!
Details

Enter the coupon code LABOR19 in the shopping cart to get the Bowflex® SelectTech® 560 Dumbbells, the Bowflex® SelectTech® 4.1 Bench and Bowflex® SelectTech® Stand for only $599 plus get Free Shipping.

Offer only valid within the 48 contiguous states of the continental U.S. We regret we cannot ship to P.O. Box or international destinations. Offer not available with any other offer and is subject to availability and may change at any time. Shipping discount applies to Standard Shipping option only. Price is subject to change. Offer is valid once to a customer and excludes previously placed orders. Offer is not valid at retail stores or outlets. Offer valid through 9/23/2019 @ 11:59 pm PT.
It's strength training reimagined, combining the best features of the #1 selling selectorized dumbbell in the world with cutting edge performance technology. Integrated Bluetooth® tracking combines with the Bowflex SelectTech® App to track weight, count reps and sets, and provide advanced video coaching to ensure perfect form every time.
Incline/decline bench adjusts to 5 different positions. Heavy-duty commercial construction. Wheels away for easy storage. Ideal for dumbbell, barbell and cage use.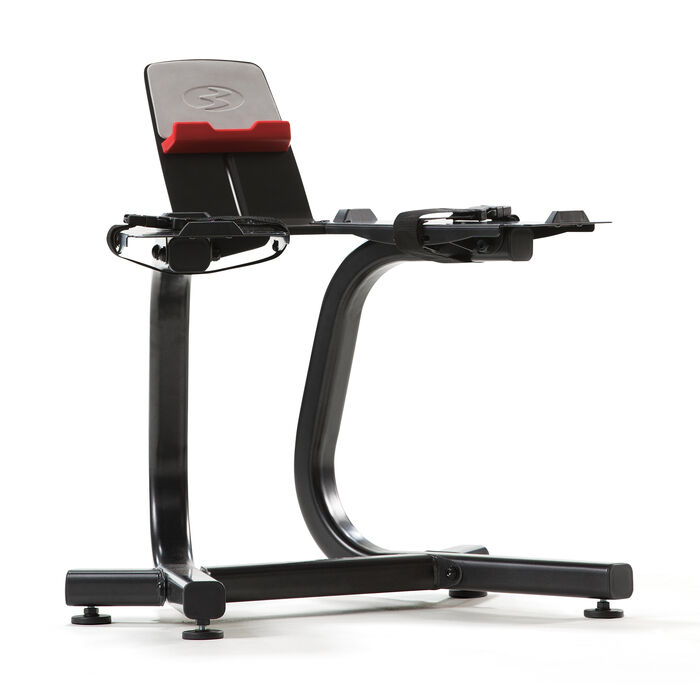 Your workout just got smarter. The Bowflex® SelectTech Stand with Media Rack provides one convenient place for weights AND technology, making it the perfect combination of form meets function. Designed with safety in mind, you'll never have to bend down to pick up weight – ever again. With easy access to programs, training videos and more, you can focus on goals and leave the guesswork behind. Once you go rack, you'll never go back. Compatible with Bowflex® SelectTech® 552, 560 and 1090 dumbbells.
Product Actions